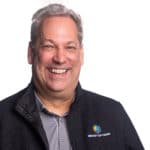 Garth Jones
October 21, 2013
Role-Based Administration (RBA) Reporting Feature in SCCM 2012 R2
Role-Based Administration (RBA) in Configuration Manager 2012 R2 reporting  is one of the new reporting features found in System Center 2012 R2 Configuration Manager (SCCM) (CM12 R2).
In this webcast we will show you how the Role-Based Administration reporting feature is an improvement over what currently exists in SCCM 2012 reporting. If you have any questions please feel free to contact me.
See how Right Click Tools are changing the way systems are managed.
Immediately boost productivity with our limited, free to use, Community Edition.
Get started with Right Click Tools today:
Share this: