Intune
Step-by-Step Guide: Enabling Windows LAPS in Entra ID (Azure Active Directory) 
How to Enable Windows LAPS in Entra ID (Azure Active Directory) 
A Step-by-Step Guide
The documentation below is a step-by-step guide for enabling and managing Windows LAPS in Entra ID (formerly Azure Active Directory). The following guide is the second part of a two-part series on how to configure Windows LAPS. The first post in the series, How to Configure Windows Laps in Active Directory (on-prem), can be found here.
This guide covers setting up LAPS with Entra ID (Azure AD). It's important to note that the features of Windows LAPS vary if you are using the Active Directory Version or the Entra ID (Azure Active Directory) version. More information about features and architecture can be found here: https://learn.microsoft.com/en-us/windows-server/identity/laps/laps-concepts
Table of Contents
Prerequisites
Setting up Windows LAPS in the Entra ID portal
Creating LAPS policy in Intune
Verifying Success
Prerequisites for Windows LAPS
The prerequisites for Windows LAPS are pretty basic. At a minimum, you need:
Entra ID (Azure Active Directory Free)
Intune Plan 1 (basic plan)
Workstation Requirements: Must be updated to at least the April 2023 Update

Windows 11 Professional, Education, or Enterprise
Windows 10 Professional, Education, or Enterprise
Setting up Windows LAPS
1. Log On to Entra ID
2. Navigate to Devices

3. Inside devices open Device Settings

4. Turn on the Enable Azure AD Local Administrator Password Solution (LAPS)

5. Click Save to save the changes

Create LAPS Policy in Intune
1. Log into the Microsoft Intune admin center
2. Open "Endpoint Security"

3. Open Account Protection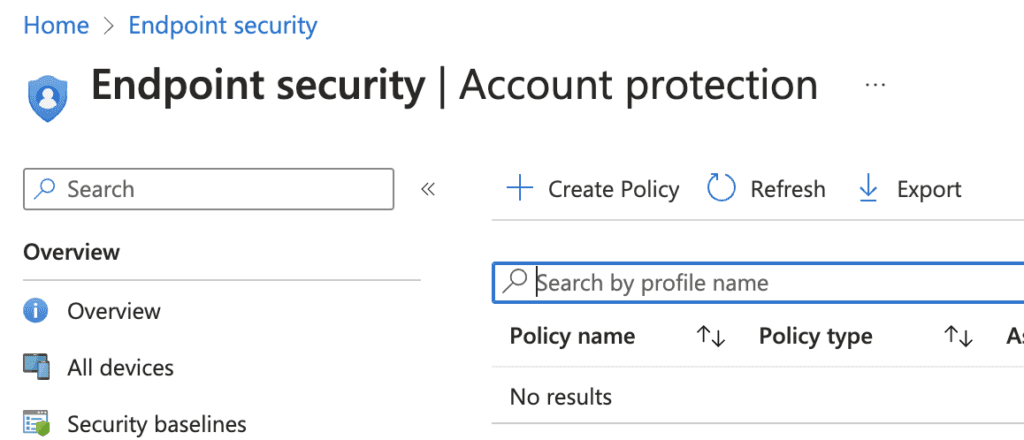 4. Click Create Policy
Select Platform Windows 10 and Later
Select Profile as Local Admin Password Solution (Windows LAPS)
Click Create at the bottom of the window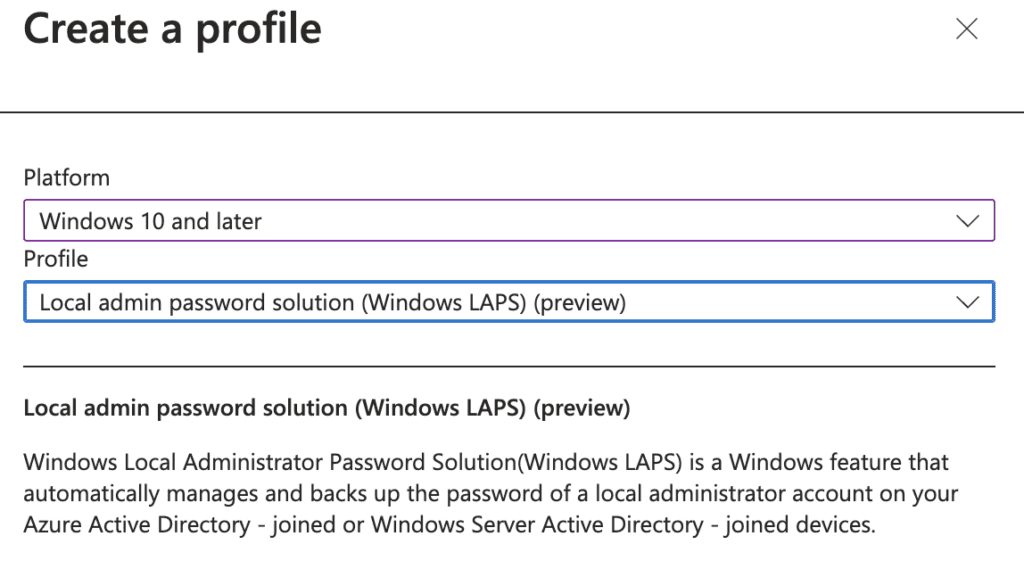 5. The Basics tab will open. Give the policy a Name and Description and then click Next at the bottom of the window.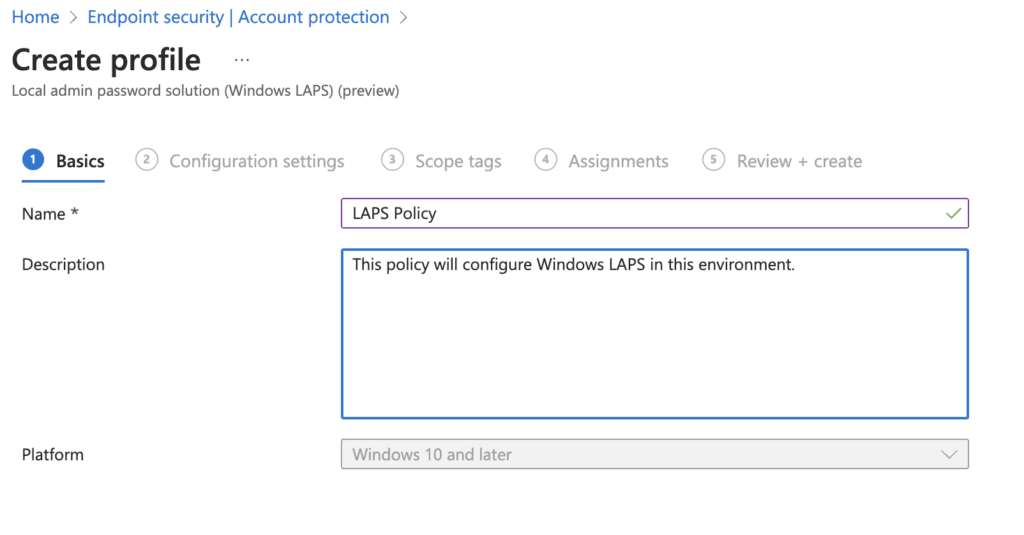 6. Set the LAPS settings and when completed click next
Backup Directory

Disabled (not backed up)
Backup the password to Azure AD only
Backup the password to Active Directory only
Not Configured

Password Age Days

The minimum for Entra ID is 7 days, for Active Directory (AD) it is 1 day

The default setting is 30 days

Maximum password days Azure AD minimum is 7 AD is 1, default is 30 days

Administrator Account Name

Specify a different name if you are using a different account, otherwise it will default to the Administrator account

Password Complexity

Large Letter
Large Letters + Small Letter
Large Letters + Small Letters + Numbers
Large Letters + Small Letters + Numbers + Special Characters

Password Length

Length from 8-64 characters, default is 14

Post Authentication Actions – what to do after the grace period expires

Reset Password
Reset the password and logoff the managed account
Reset the password and reboot
Not configured

Post Authentication Reset Delay

Set time in hours to reset after the password has been accessed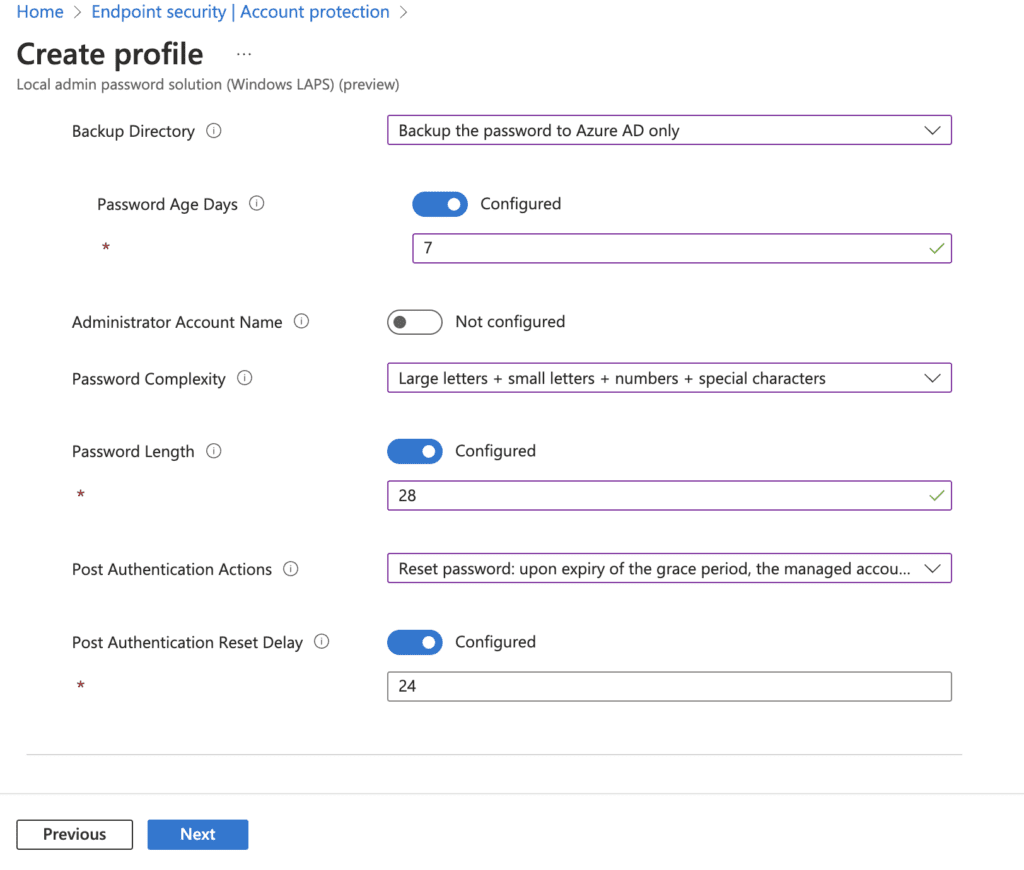 7. Select Scope Tags and click Next to move forward

8. Select Assignments (Groups of devices or users, or you can select all devices or all users)
If you select users, each device a user logs into will be part of the policy
If you want to deploy policy to specific devices, you should have them in a group that you add here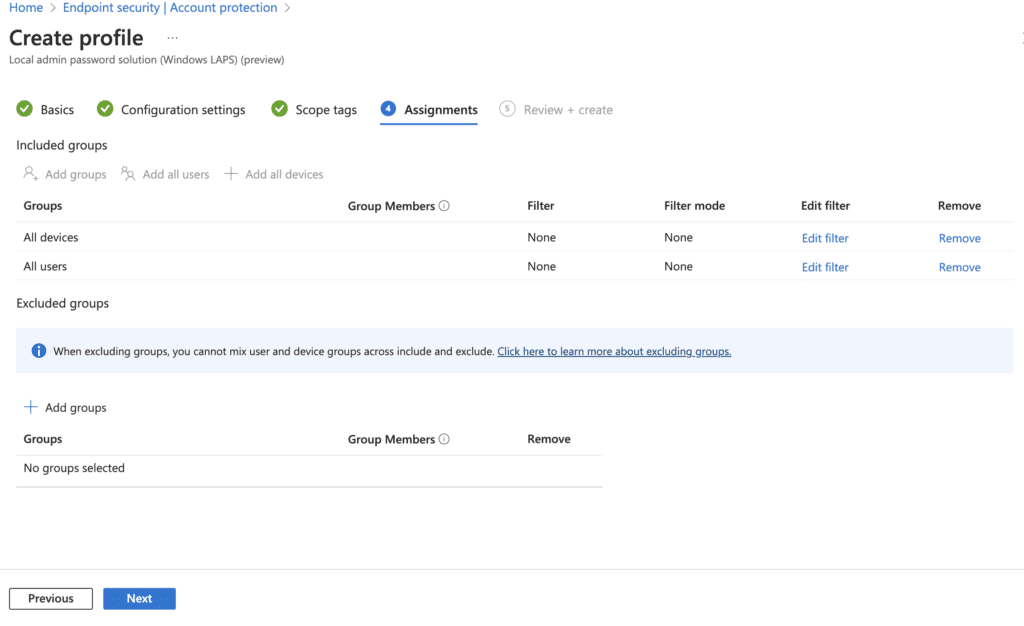 Verifying Success
1. Review + Create – review your settings and click create to create the policy. You will see your new policy under Endpoint Security | Account Protection.

2. Click on it to find the device and user check in status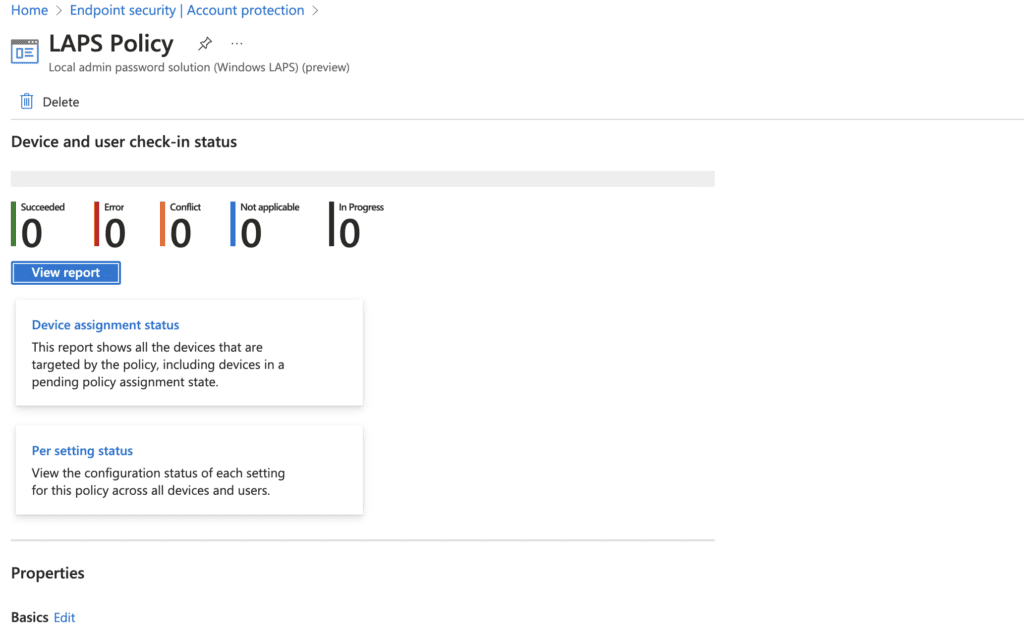 3. The LAPS password can be found in Microsoft Entra ID under: Devices -> Local Administrator Password Recovery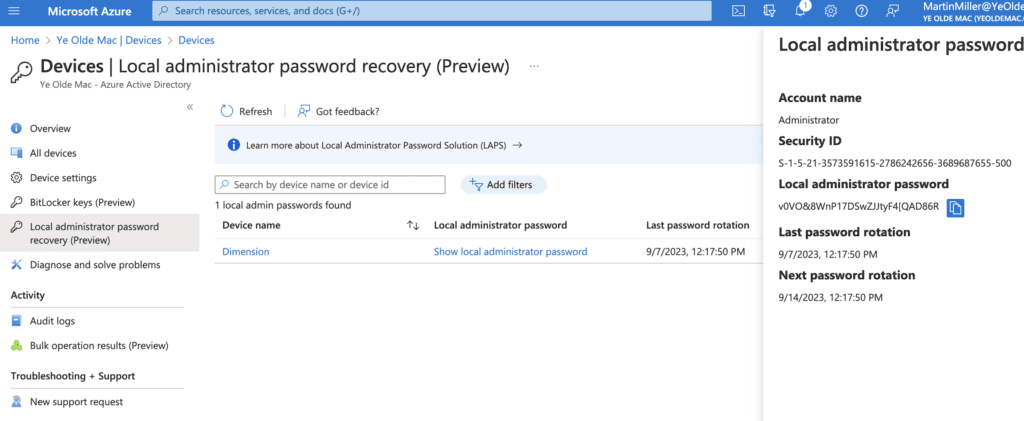 A Final Note: How to Enable Windows LAPS in Entra ID (Azure Active Directory)
I trust this step-by-step guide has cleared the path for a smooth Windows LAPS setup in your Entra ID environment. You're now better equipped to secure local admin passwords and manage them efficiently.
Stay tuned for our upcoming content that dives deeper into advanced features, troubleshooting, and best practices. Have any questions or ran into issues? Don't hesitate to reach out via Twitter or here. Your security is our priority.
---
Additional Windows LAPS Posts