ConfigMgr Console
Tip of the Week: Add AV Exclusions to Avoid Console Slowdowns
In some scenarios, installing Right Click Tools 3.2 can cause noticeable console slowness due to Endpoint Protection or other AV apps having to scan additional XML files that Right Click Tools add into the console.  If this is something you're experiencing– this week's blog post will take you through what you need to do to add AV exclusions and avoid the slowdown.
Step 1: Download the Latest Release
We always recommend getting and staying current with Right Click Tools, but in this instance we've added packs of the necessary exclusions for SCEP into the latest .msi for the tools.  To download the tools, navigate to our endpoint management software page.
For Enterprise Customers, simply login to Recast Portal to view/download the latest releases anytime.
Step 2: Import Exclusions
Navigate to Endpoint Protection->Antimalware Policies in the console.  Select Import.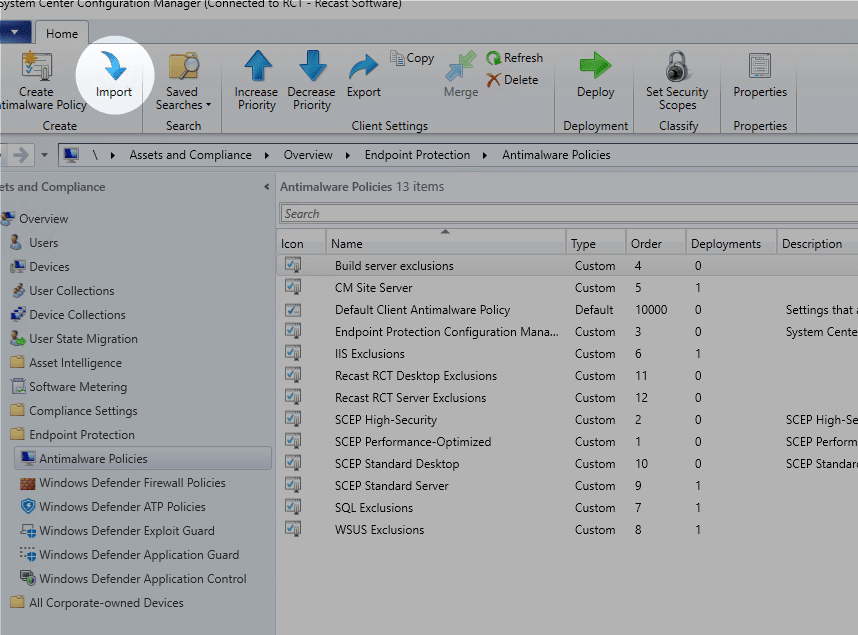 Navigate to where the exclusions are stored– the default if you've updated your tools is C:\Program Files (x86)\Recast Software\Recast RCT\Extras.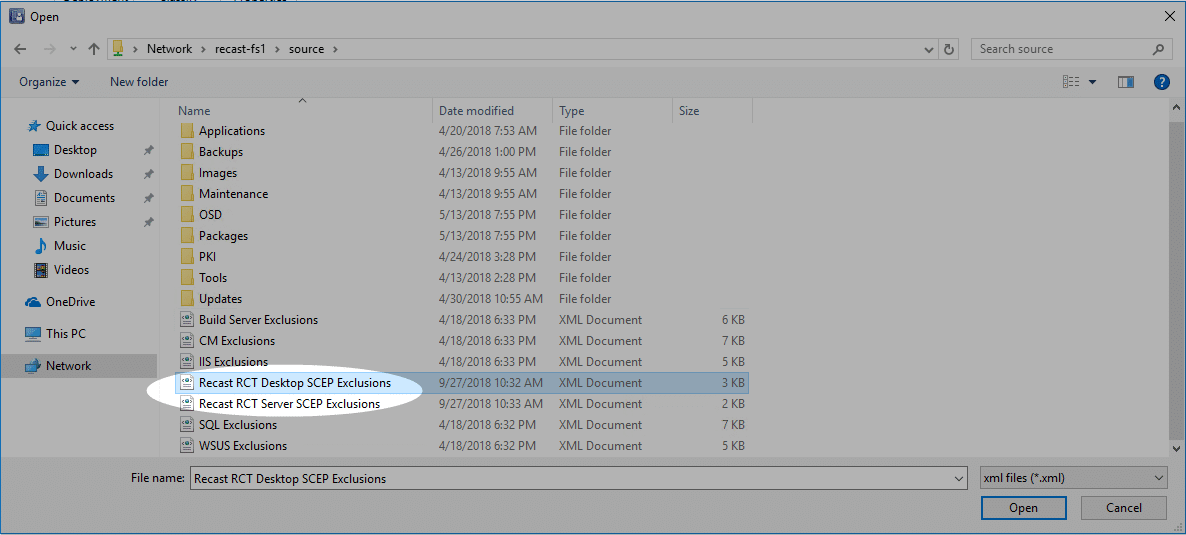 Select the SCEP exclusion you wish to import and hit "Open."
Step 3: Deploy
Now that we've imported the exclusions, the last step is to deploy them.  Simply select the exclusion in the console and hit "Deploy"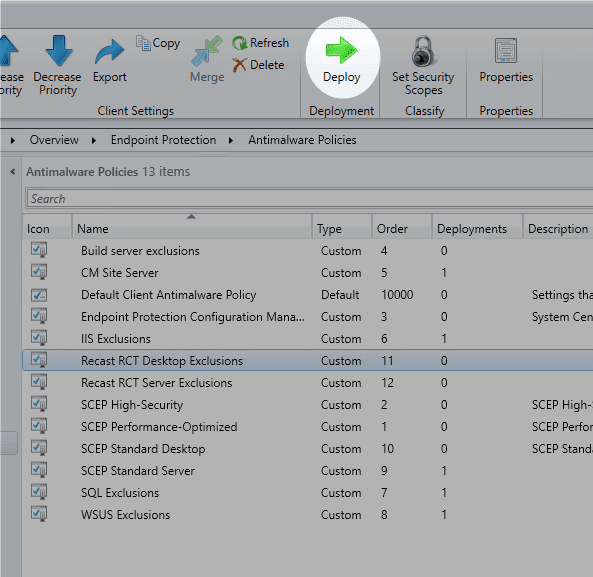 Select the collection you wish to deploy these exclusions to and hit ok.  Worth noting that this policy will take effect on your normal cycle unless you force a machine policy retrieval and evaluation cycle, which you can do from the Client Actions Menu.