Right Click Tools
Tips and Tricks – Reset a User's Password in Under 30 Seconds
Right Click Tools Tips & Tricks
Tip 1: Reset a User's Password in Under 30 Seconds
There's a fast way to change a password. Here's How:
1. From the Users Node in the Assets & Compliance Workspace, right click on the User.
2. Navigate to Right Click Tools⟶ Change Password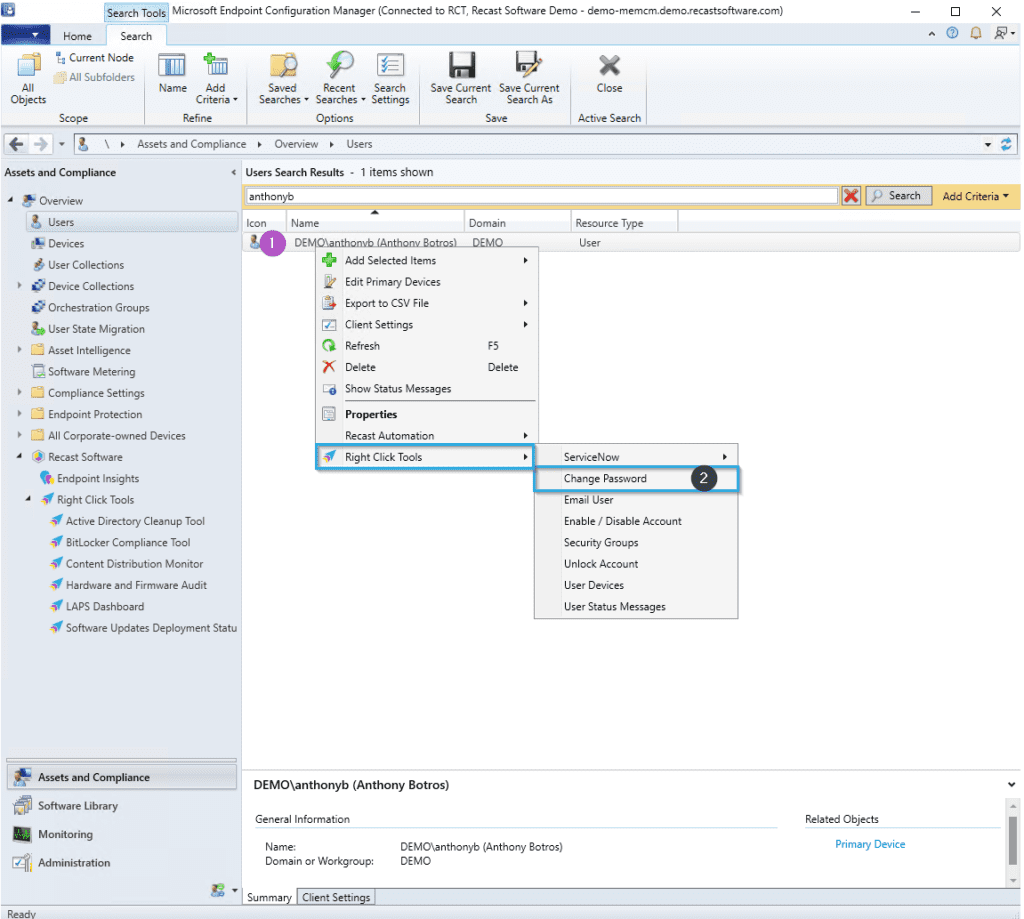 3. Type in the new password, confirm the password, and unlock the user account (if needed). Click Change Password.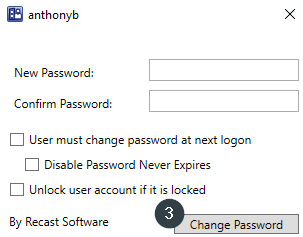 Visit the User Management Help Center page to review technical documentation, check the required permissions, and learn about other User Management tools.
Learn how to Better Manage Users in Recast Academy
Take the Recast Academy User Management Course to learn more about using Right Click Tools to manage users in your environment.
Want to maximize what Right Click Tools provides for your environment? Start you training journey here to ensure you're utilizing Right Click Tools Enterprise fully.
---
Other Right Click Tools Posts