Right Click Tools
What's New in Right Click Tools: 4.1 Tech Overview – Remote Software Center
With Recast Right Click Tools 4.1 comes the intro of the Remote Software Center. This first iteration, we focused on providing the basic look and feel that the software center would provide to the end user. We will continue to grow from this first version adding additional functionality, and with our fast release pace, you will be seeing enhancements regularly. For now, you'll see what items are deployed to the machine, then be able to trigger the Install or Evaluation based on your tab.
The Application Tab will show Applications / Programs available to the Machine. From here, you can Install what's available, or uninstall something that was installed.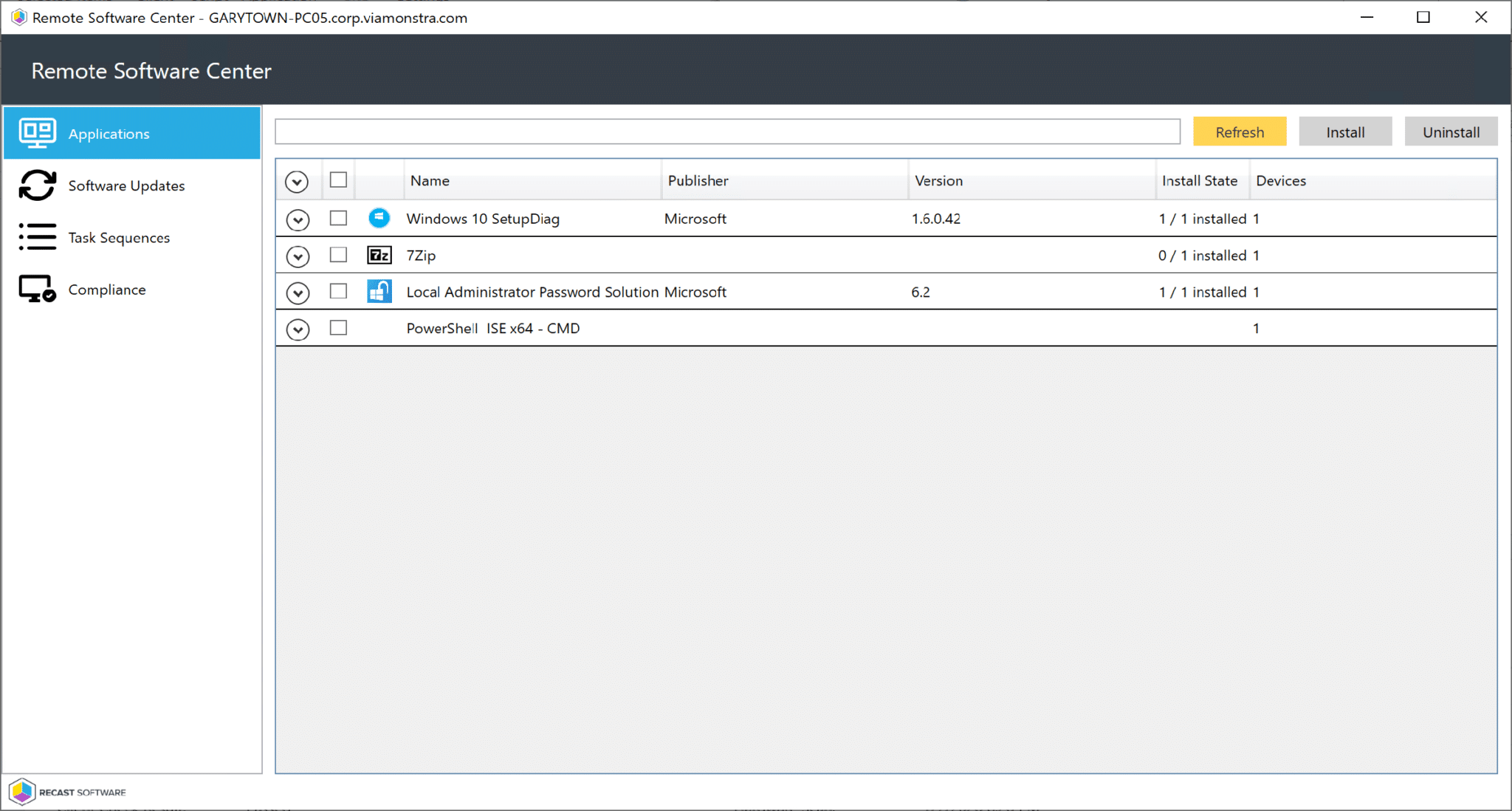 In the software center, there is a software updates tab. It was only logical to move our current software update tool right into the remote software center to provide an experience for the help desk that more resembles where they would find the updates as if they had to remote into the machine and launch software center. This tab shows the available updates and allows you to trigger an install of the updates.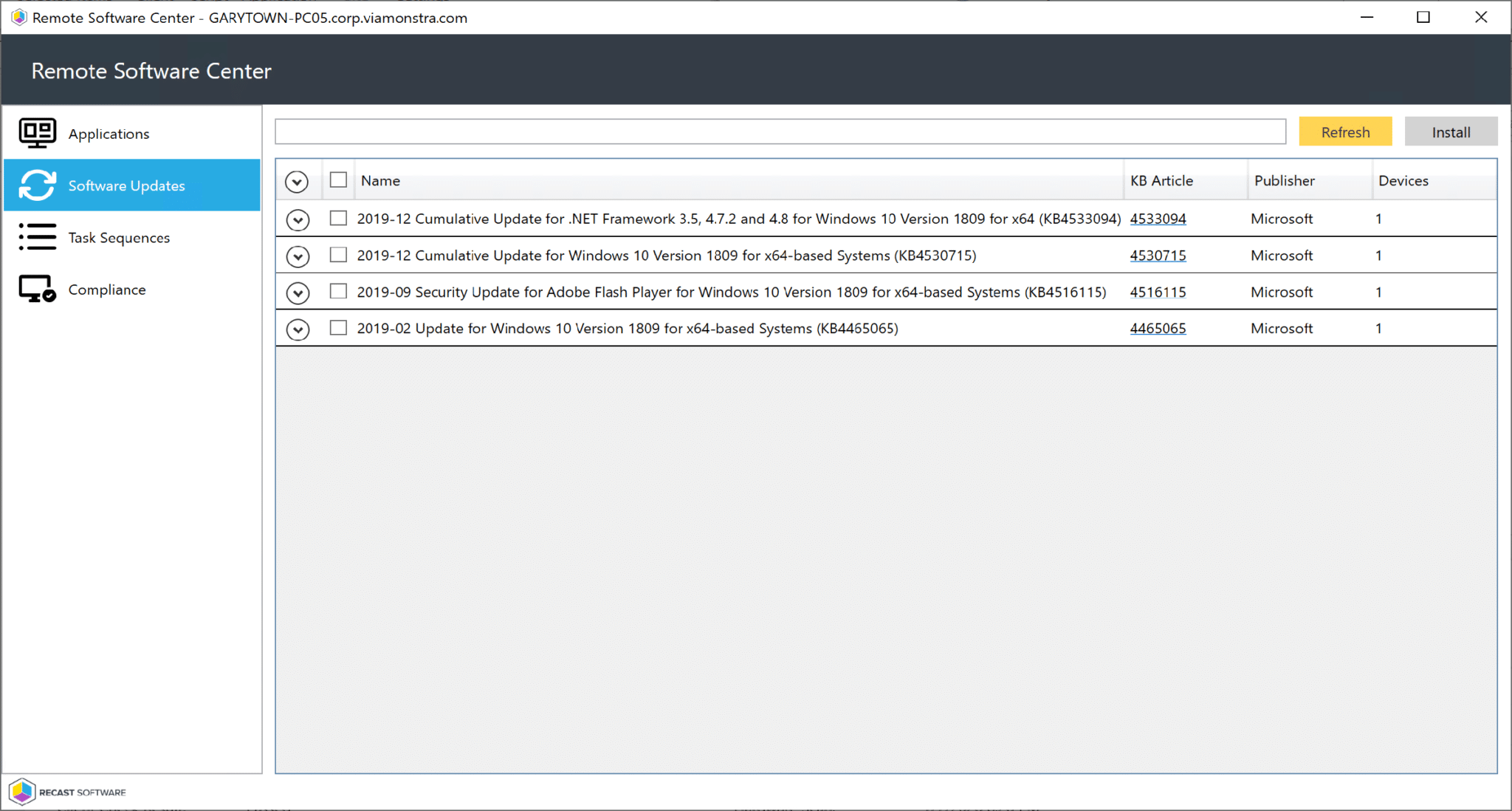 Task Sequences & Compliance Items Tabs are just that, they give you a list of items. Task Sequences you can trigger the Install, and Baselines can be triggered. Look for future enhancements in upcoming releases. In the Video, we demo triggering a Task Sequence and you can see it kick off in both the execmgr log, and in software center.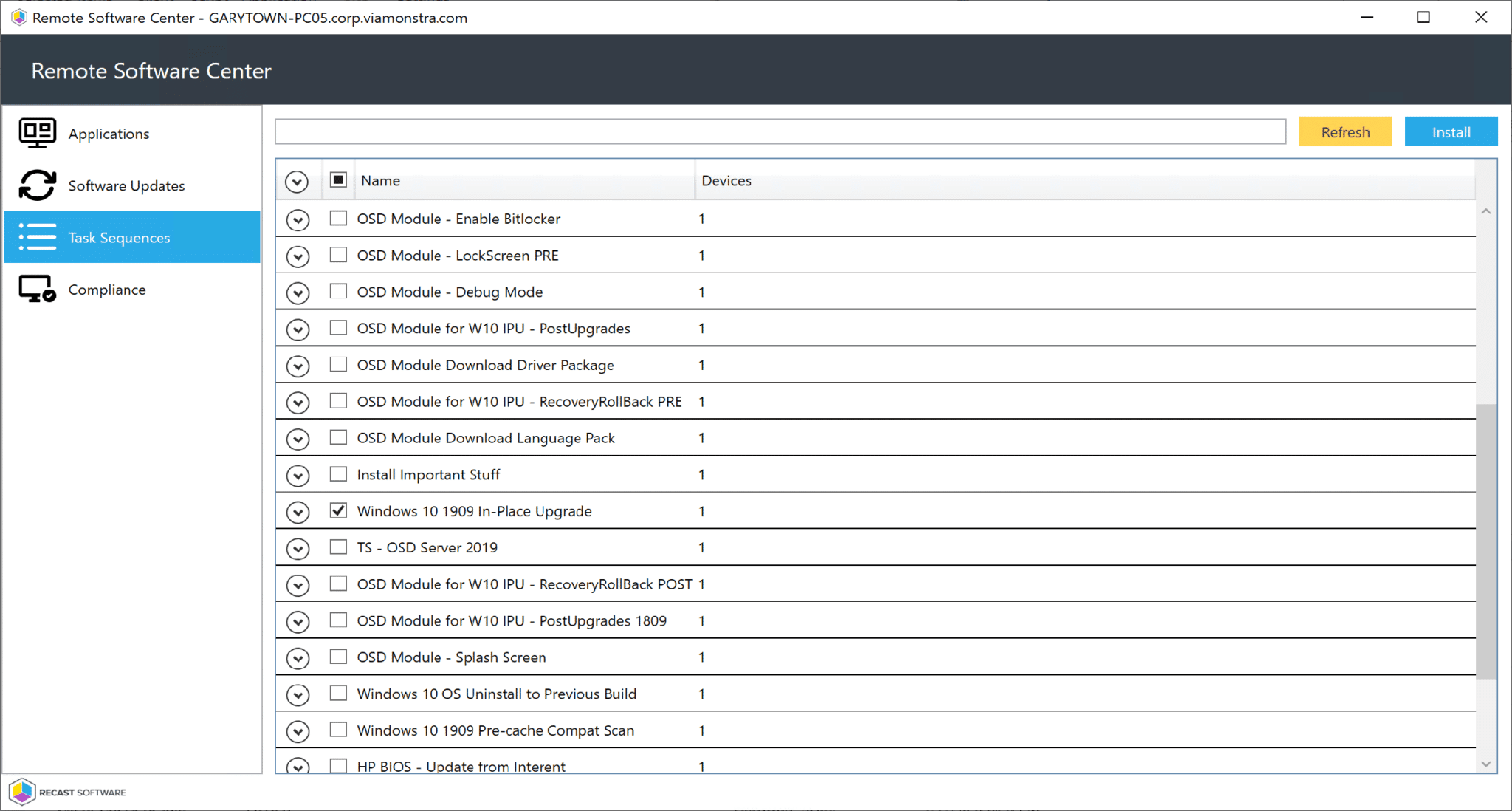 In the Compliance Tab, you'll see a list of the Baselines, you then trigger an evaluation.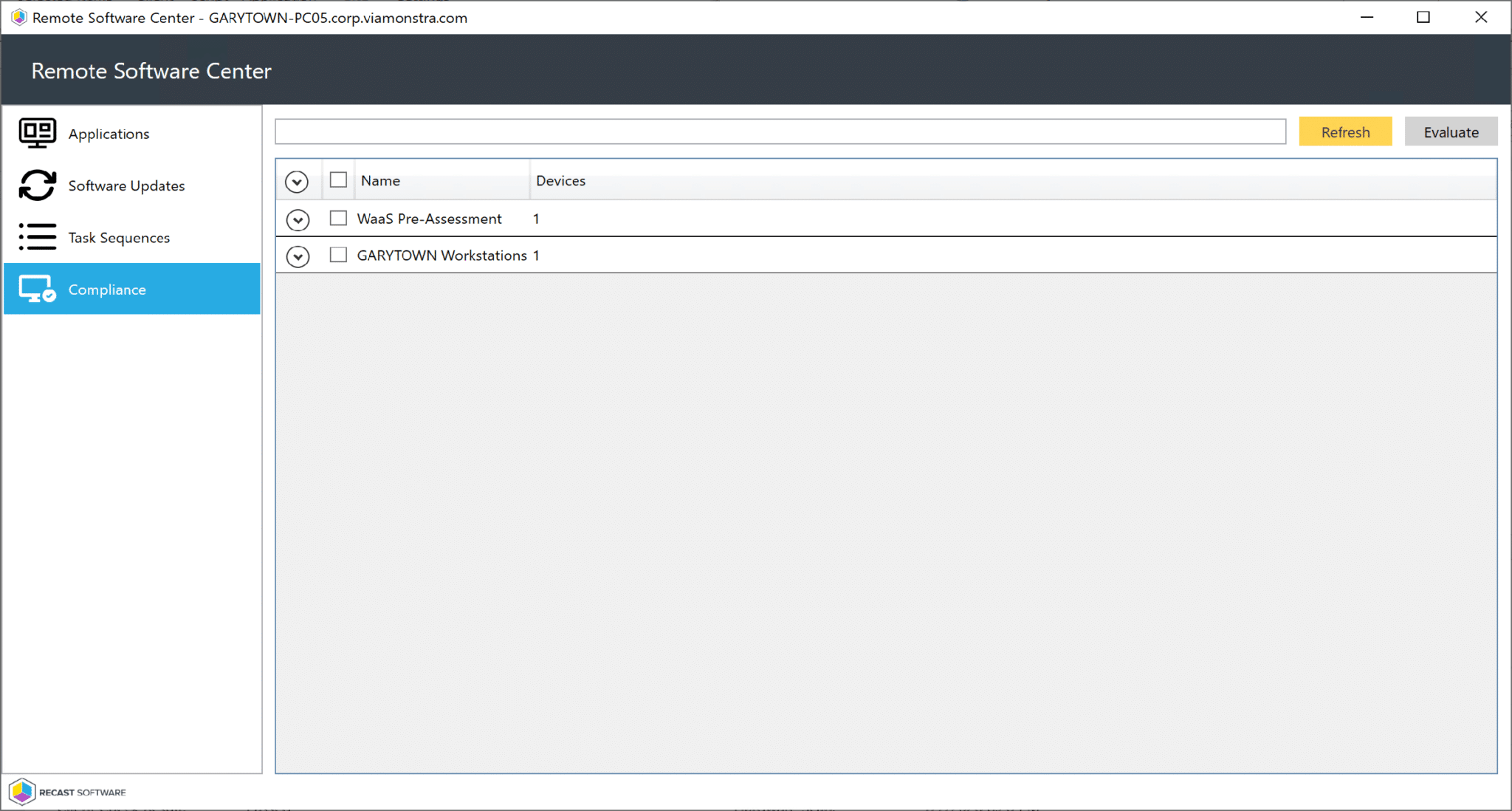 The Remote Software Center brings a great visual representation of the deployments on remote client machine. Look forward to continued efforts and additional improvements to the Remote Software Center. And if there is anything you'd like to see added, make sure you let your voice be heard on our feature request page.
Get a closer look at all the new features and improvements in 4.1 by watching the release webinar.
‍
Related Blog Posts:
What's New in Right Click Tools: 4.1 Tech Overview
What's New in Right Click Tools: 4.1 Tech Overview – Hardware Audit Dashboard