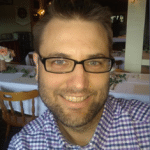 Gary Blok
March 11, 2021
Pre-provision Bitlocker
<img style="float: right;" src="https://www.recastsoftware.com/wp-content/uploads/2021/10/Recast-Logo-Dark_Horizontal.svg" alt="Image" height="43″ width="150″>
Pre-provision Bitlocker
I've combined this step with the Enable Bitlocker Step, as they go hand in hand. But I'll link to the docs here.
MS Docs
https://docs.microsoft.com/en-us/mem/configmgr/osd/understand/task-sequence-steps#BKMK_PreProvisionBitLocker
PowerShell
About Recast Software
1 in 3 organizations using Microsoft Configuration Manager rely on Right Click Tools to surface vulnerabilities and remediate quicker than ever before.
Download Free Tools
Request Pricing
See how Right Click Tools are changing the way systems are managed.
Immediately boost productivity with our limited, free to use, Community Edition.
Get started with Right Click Tools today: