<img style="float: right;" src="https://www.recastsoftware.com/wp-content/uploads/2021/10/Recast-Logo-Dark_Horizontal.svg" alt="Image" height="43″ width="150″>
Restart Computer
MS Docs
MS Docs: https://docs.microsoft.com/en-us/mem/configmgr/osd/understand/task-sequence-steps#BKMK_RestartComputer
PowerShell:
The Restart Computer Step does just that, restarts the computer. But it's also a gateway between WinPE and the Full OS.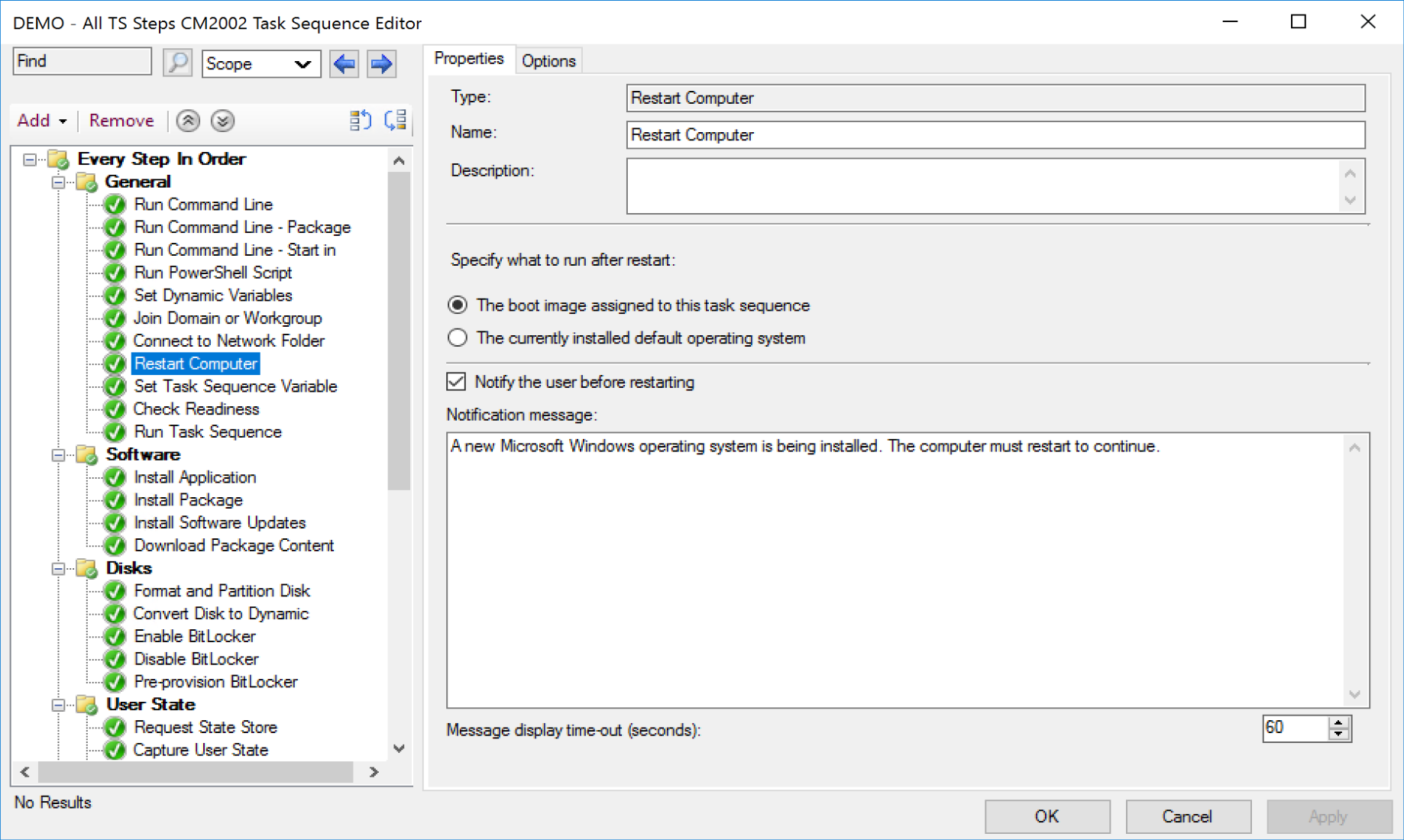 Related Variables:
SMSRebootMessage
SMSRebootTimeout
Demo
In this example, I left the step alone, but set the two variables.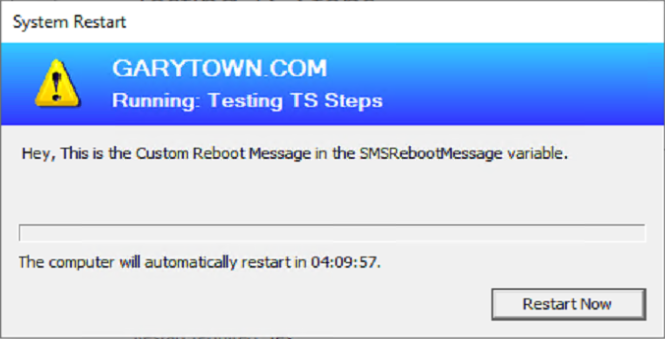 Common Issues
Choosing the wrong option for the where you end up after the reboot.

I've done this so many times, I'll be watching a machine reboot after an install, and it comes up in WinPE instead of the Full OS.

Not having a formatted drive to download the Media to when rebooting.

When you're early in WinPE, on a new disk that isn't formatted yet, so there is nowhere for the Boot Media to actually download.


About Recast Software
1 in 3 organizations using Microsoft Configuration Manager rely on Right Click Tools to surface vulnerabilities and remediate quicker than ever before.
Download Free Tools
Request Pricing
See how Right Click Tools are changing the way systems are managed.
Immediately boost productivity with our limited, free to use, Community Edition.
Get started with Right Click Tools today: