10 Most Used Right Click Tools for ConfigMgr
Last year a community site was kind enough to share the 10 most used Right Click Tools, now we're going to do a deeper dive into it, giving you a demo of each one. *
* 1, 3, 10 are closely related, so I'll merge those into the same post, and since we're cheating and merging a few, we'll add a few bonus ones.
We're going to demo each one quickly in my lab, but if you already use Right Click Tools, you'll be very familiar with them, as you probably use many of these daily. If you have any questions about these tools, please reach out to us and we can setup a demo with you and your team.
Now, the top 10 tools of 2020:
‍
‍
Honorable Mentions
These tools were too close to the top 10 to not mention:
The Client Information tool provides several types of information and available actions regarding the ConfigMgr client.

This tool displays the update compliance for each update classification in your environment. It allows you to obtain detailed information about each update classification and take action on devices as needed. This tool can be filtered by Collection, Software Update Group(s), Deployed Updates, time and by Update Type.

This tool runs a scan to compare device object data in SCCM and AD in order to show where devices are located. It can be filtered by Domain, OU and Collection.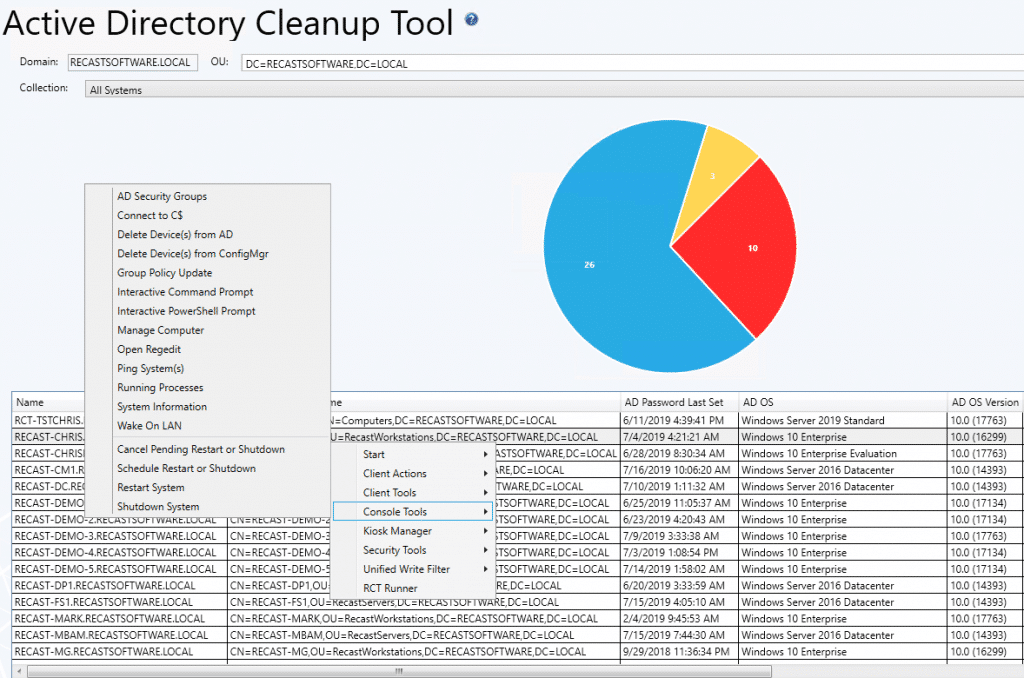 ‍
See how Right Click Tools are changing the way systems are managed.
Immediately boost productivity with our limited, free to use, Community Edition.
Get started with Right Click Tools today: