Right Click Tools
Managing Low Disk Space on Windows Clients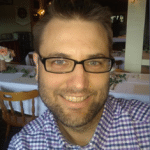 Gary Blok
Published on:
May 12, 2021
Receive notification right in your inbox whenever new content like this is released & sign up for our email list!
We'll send you the latest updates, how-to's, and solutions to empower you at every endpoint.
By signing up you agree to our Privacy Policy.

A free Community Report is also available from Trevor Jones.
Related Resources