Right Click Tools
Right Click Tools Highlight: Advanced Collection Information
Advanced Collection Information is another one of my "Top 10" Right Click Tools. Right now you're thinking, ha, that tool is obsolete. In 1906, ConfigMgr now gives a list of collections a machine is in, in the lower pane. At first glance, you'd be right, however, once you launch the tool and take a closer look, you'll see some additional useful information.
Collections: List of all Collections the machine is in, along with the folder location of said collection and the collection ID.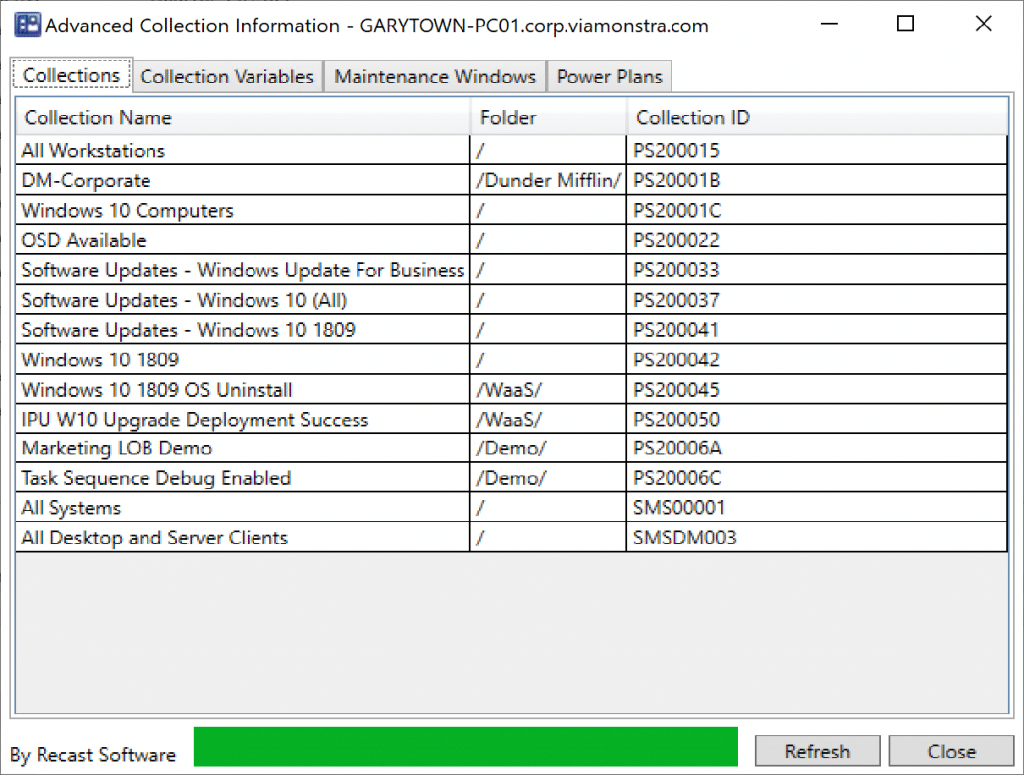 Collection Variables: List of variables applied to the machine from the collection it is in. Useful to confirm/troubleshoot when these variables are used in a Task Sequence, like enabling Debug Mode in 1906.
Maintenance Windows: List of Maintenance Windows that are applied to this machine. Ever wonder why or why not a deployment didn't run when expected, could be a Maintenance Window. Execmgr and status messages will help point to this, as they will say the deployment is ready, but waiting for an available maintenance window.

Power Plans: I didn't grab a screen capture. I've actually never used CM to create Power Plans, but if I did, I'd find this tab useful. 🙂
So hopefully you can see, that while ConfigMgr continues to add features and enhance the UI, Right Click Tools adds value to the ConfigMgr Console and makes a ConfigMgr admin's life easier.