RIGHT CLICK TOOLS
Environmental Health
When your device and software environment is in constant flux, knowing exactly where you stand makes a huge difference.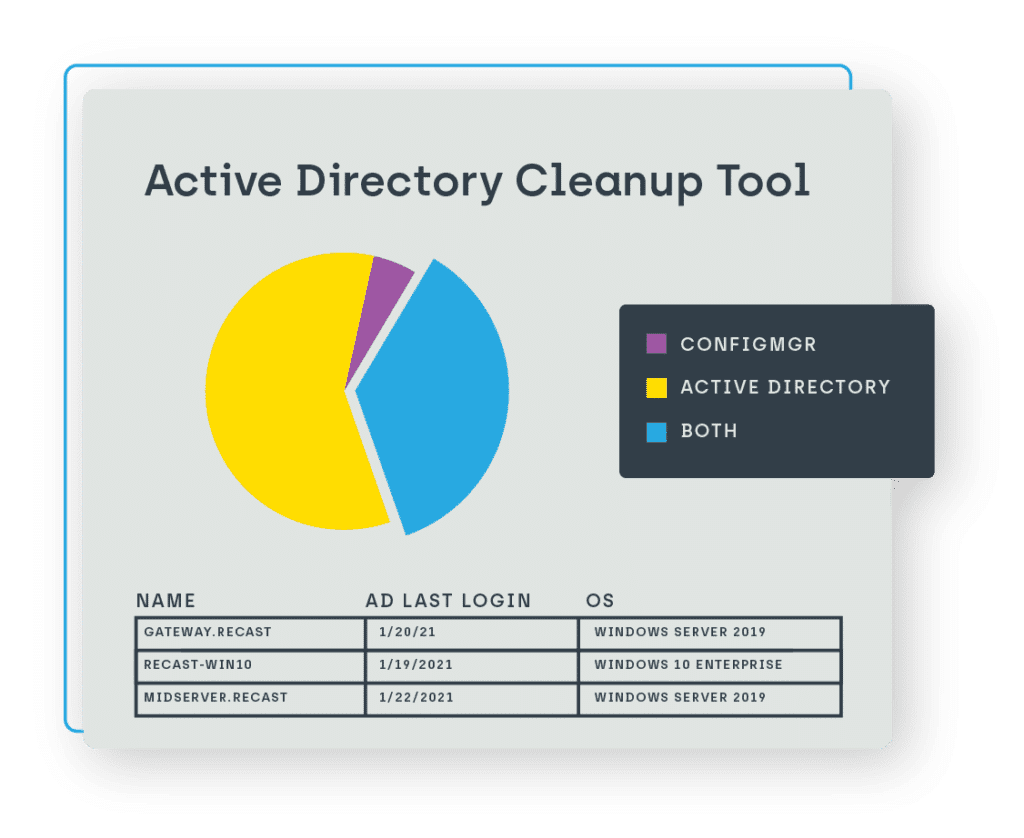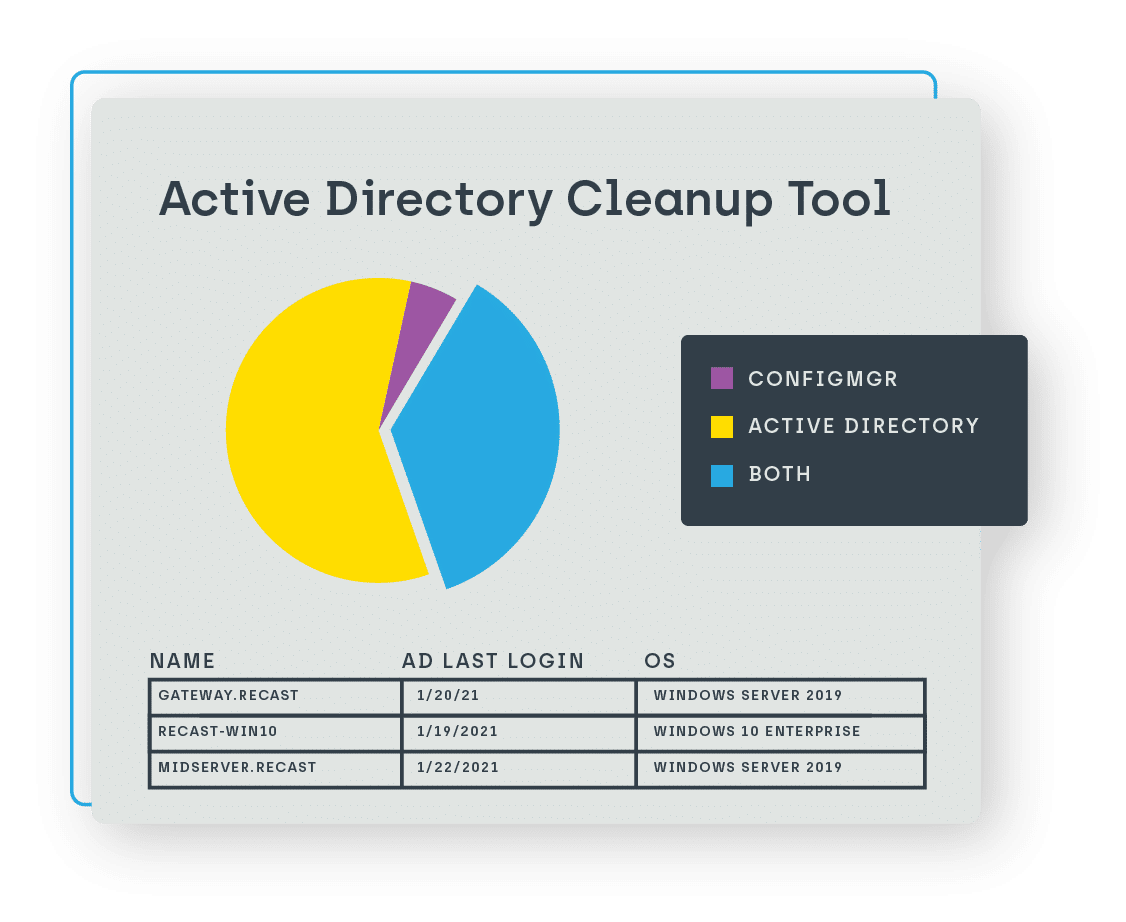 Discover & address gaps
Organizational change requires almost constant care and feeding of your systems management infrastructure. Analyzing, interpreting, and securing an ever changing pool of user and devices is no easy task. Falling behind leaves the entire organization more vulnerable and less nimble. Keep your environment healthy with Right Click Tools. Visualize gaps in one pane of glass, purge stale users and devices records from AD and MEMCM, audit changes and specific user and device actions ensuring the right people are accessing the right objects.
Learn More
ACTIVE DIRECTORY CLEANUP DASHBOARD
Scan Configuration Manager and Active Directory for devices, showing results about where those devices are: in just ConfigMgr, just AD, or (properly) in both. Device actions can be taken on results.
TREND ANALYSIS
See compliance levels over time, pulled into one place and easily sharable with management. See BitLocker, LAPS, AD Cleanup and Software Updates compliance levels.
QUICK QUERY
Improve the WQL query experience with larger and more complex queries, returning results quicker and allowing changes to the query statement on the fly.
USER TOOLS
Reset password, unlock account, view group memberships, and more.
STATUS MESSAGE TOOL
View status messages in 24 different console locations.
"When you're troubleshooting in a new environment, you don't even know what you need. Right Click Tools tells you in a clear and efficient way."
SYSTEMS ADMINISTRATOR
Take a look
In this video we look at how the AD Cleanup dashboard in Right Click Tools provides a more streamlined process for cleaning up our AD and ConfigMgr environments than the manual process.
Ready to get started?
Contact us today to get a customized quote for any of our endpoint manager software solutions!