RIGHT CLICK TOOLS
Security & Compliance
With Right Click Tools, you can organize, report, and quickly remediate compliance on every connected device.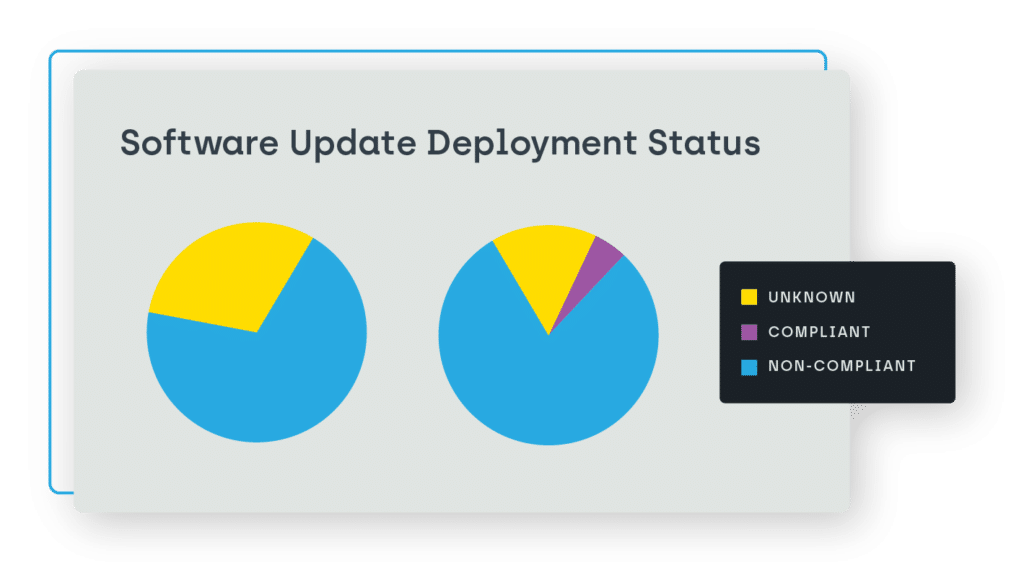 Take control of your updates
Rolling out even the simplest of software updates can be beyond frustrating. Every organization has their own standards and unique challenges. Ensuring compliance can become a full-time job. You need the right tools to make sure your updates stick the landing.
Proactively define baselines. Stay on top of security issues and decrease vulnerabilities in real time. Watch trends and surface patch levels as they map to the entire enterprise.
Learn More
REMOTE SOFTWARE CENTER
Grants similar functionality as the local Software Center application with the ability to be run remotely from the administrator machine and at scale on numerous devices or device collections. View and install deployed applications, programs, software updates, and run/view task sequences.
TREND ANALYSIS
See compliance levels over time, pulled into one place and easily sharable with management. See BitLocker, LAPS, AD Cleanup and Software Updates compliance levels.
CLIENT ACTIONS
Easily accessible Client Actions, that can be run on single or multi-selected devices, plus evaluation and inventory cycle actions. Update Machine Policy, Hardware Inventory, start Software Update Scans, and more across multiple devices simultaneously.
SOFTWARE UPDATE DEPLOYMENT STATUS
Run a highly targeted scan of software update deployment compliance and take common device actions on any portion of the results.
CLIENT INFORMATION
Quickly view content tied to a specific task sequence, take action on that content, and manage the successful distribution of your task sequence content to where it needs to be.
Prevent unauthorized access
Keeping passwords secure is a daily struggle. Org-wide LAPS deployment is great, but keeping it working correctly is always in question. This is too important for any mistakes. You need to know that your LAPS client is 100% effective.
Right Click Tools can prevent "pass the hash" attacks, unauthorized LAPS password lookups, and force LAPS password resets on lookups and so much more. All while reducing your overall admin permission footprint.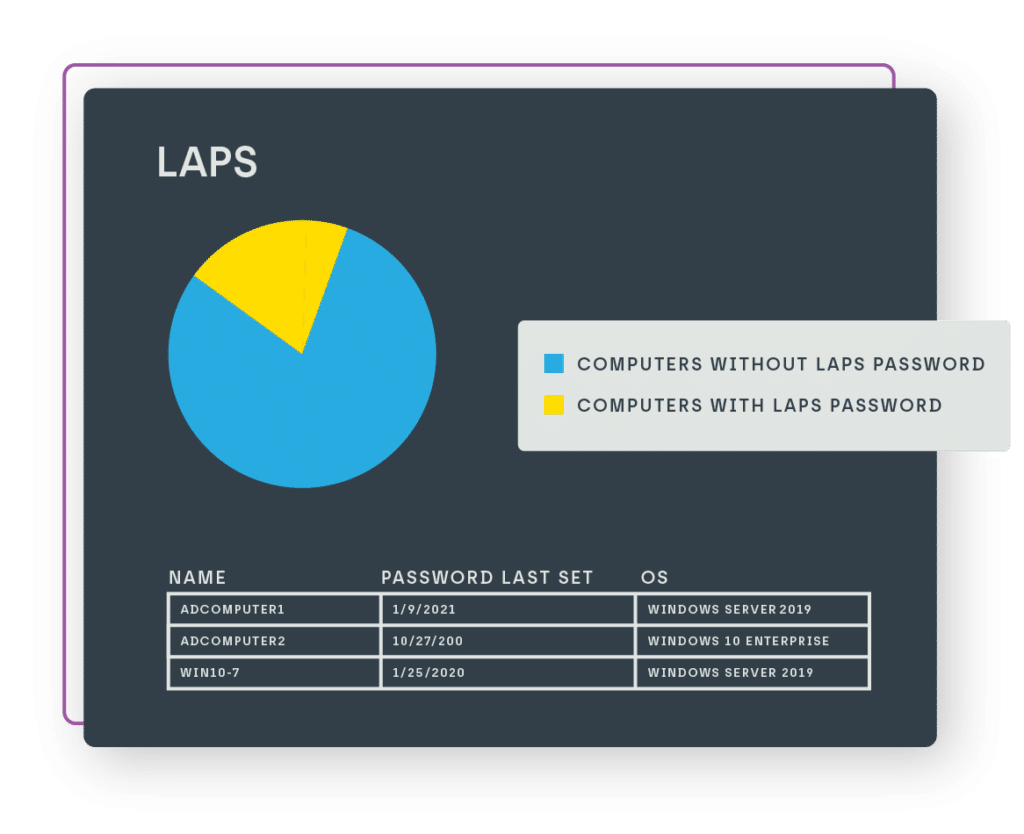 Learn More
LAPS PASSWORD VIEWER
View the current LAPS password and the expiration date from within the console. Retrieve from single or multi-selected devices.
LAPS PASSWORD EXPIRATION
Expire a LAPS password on multiple devices. Recovery quickly from exposed LAPS passwords.
ADVANCED LOGGING
Find out who's running Right Click Tools in your environment and what the results of those actions are.
ROLE-BASED ADMIN
Use roles to assign permissions to users.
Ensure encryption
Keeping your organization's data safe from prying eyes gets tougher every day. With the sheer amount of devices in an enterprise, one is bound to be lost or stolen at some point. Encryption may be the policy, but it doesn't guarantee encryption actually happened. Then all you can do is cross your fingers.
You need to know for sure that your encryption standards are being met. With Right Click Tools, you can instantly verify encryption status across all devices and update non-compliant ones right away. Avoid letting your data get into the wrong hands. And sleep much better for it.
Learn More
AD/MBAM BITLOCKER KEY TOOL
Pull the current BitLocker keys from either Active Directory or MBAM, and viewing immediately.
REMOTE WINDOWS SECURITY
Display the status of common Windows security tools and take action to improve your security footprint.
BITLOCKER COMPLIANCE DASHBOARD
Discover the location of your BitLocker recovery keys and ensure your devices are compliant with BitLocker policies.
"Just being able to see what's pending after patching – in a format that's intelligible – is huge."
OPERATIONS ENGINEER
Take a look
In this video we review how Right Click Tools enables you to easily retrieve and expire your LAPS passwords right from within the ConfigMgr console.
Ready to get started?
Contact us today to get a customized quote for any of our endpoint manager software solutions!