ConfigMgr Console
Building a ConfigMgr Lab from Scratch: Step 7 – Installing SQL for ConfigMgr
Building a ConfigMgr Lab from Scratch: Step 7
Installing SQL for ConfigMgr
This is the "favorite" part of setting up your CM Server, Installing SQL. I dislike it so much that I've stolen a script to make it less painful.
So far, we've got our Gateway, DC, and started to set up our ConfigMgr Lab Server, in this installment, I'll be going over the SQL install for CM… on the box.
So to make this process easier and shinier, I'm stealing a page out of Johan's book, well it's actually an unattended file from his blog, but you get it. Step by step, you can follow this process based on SQL 2016.
Please note, that depending on the version of SQL you install, it's going to be different. I'm using 2019, which does not have Report Services, and will do a future post talking about Report Services Setup for CM.
I copied his unattended file, changed several of the paths from the drive letters he had to drive D:, and then replaced the group viamonstra\administrators to dev\SQL_Admins
That worked so nicely, quickest way to install SQL I've ever done.. here are the parts I changed: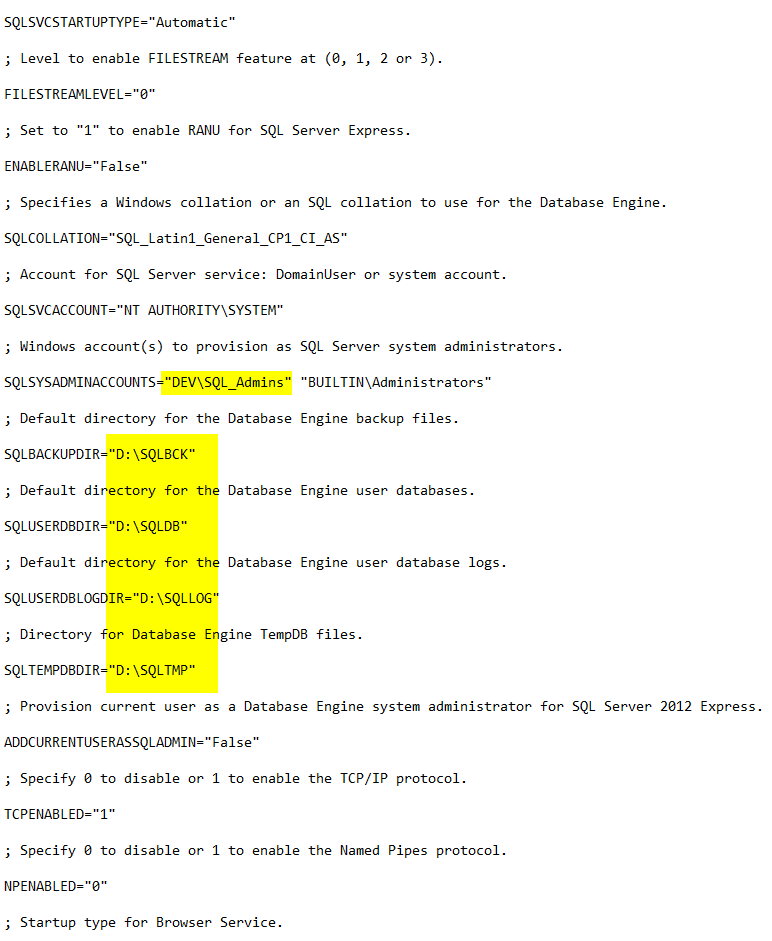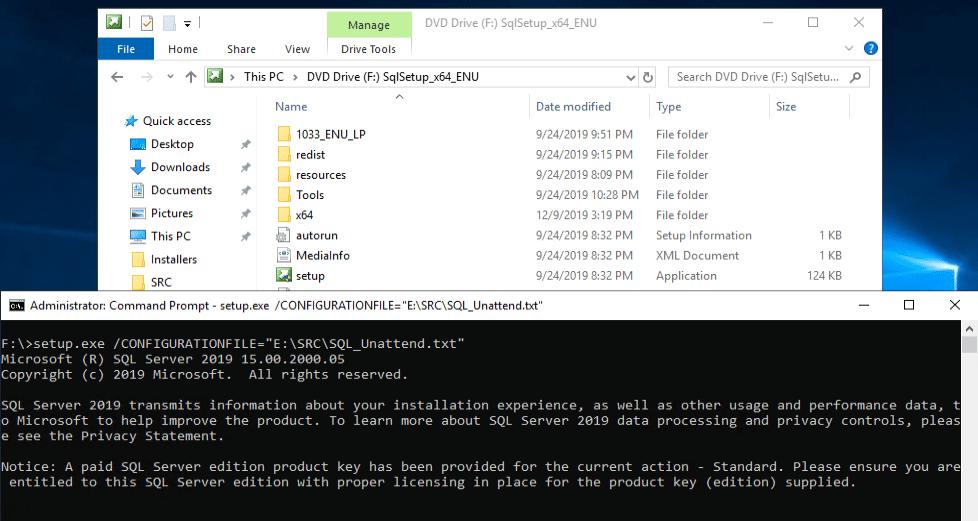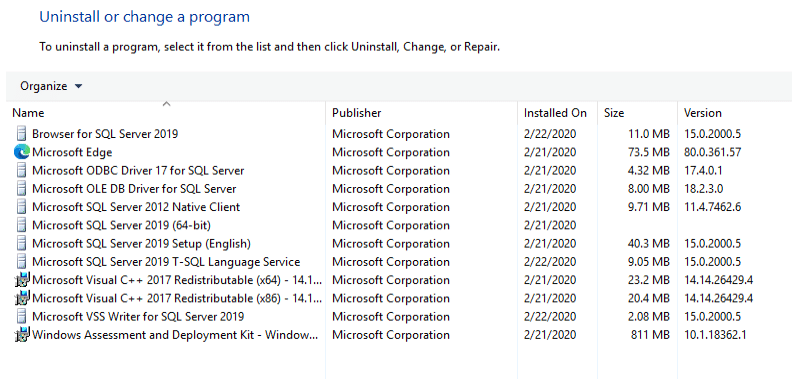 So I've downloaded SQL Server Management Studio from HERE, Lets get it installed.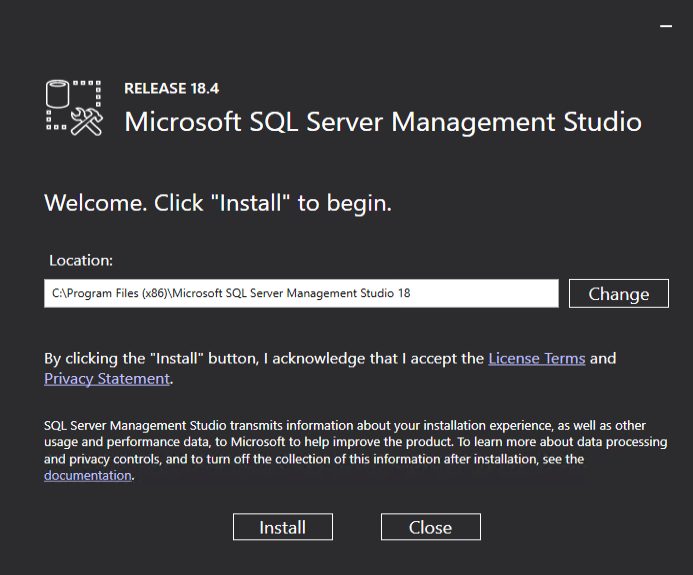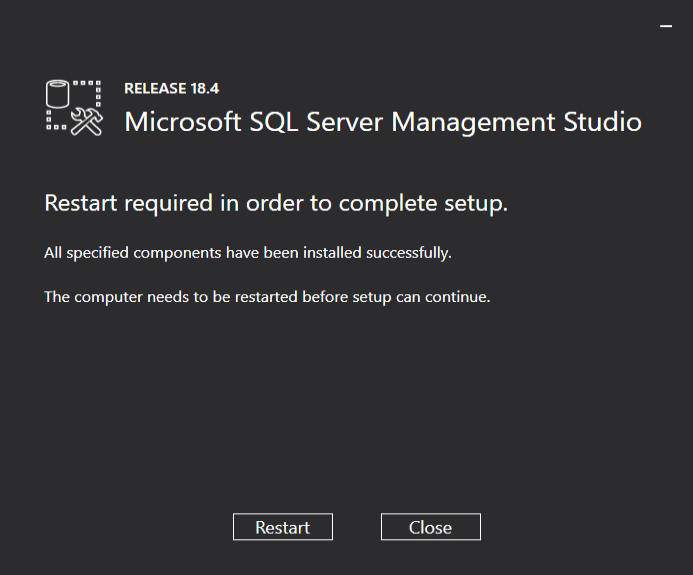 Now back to the wonderful prereq tool to do a couple of additional items. We can use this tool to confirm that SQL is up and running and set a few settings.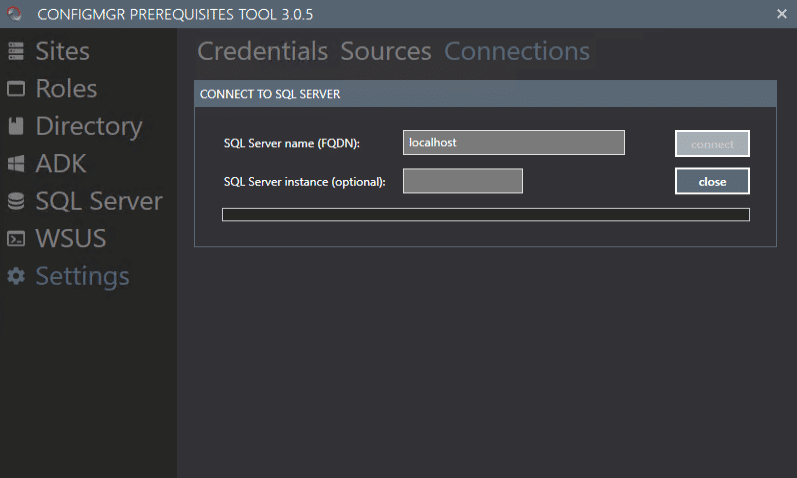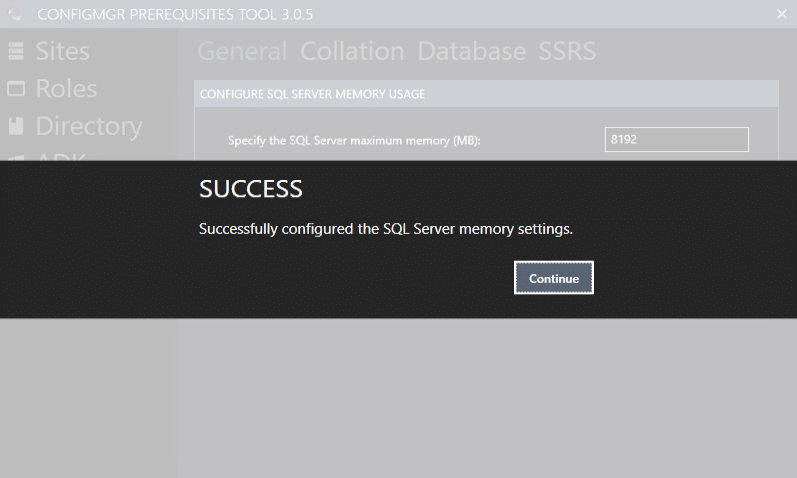 ‍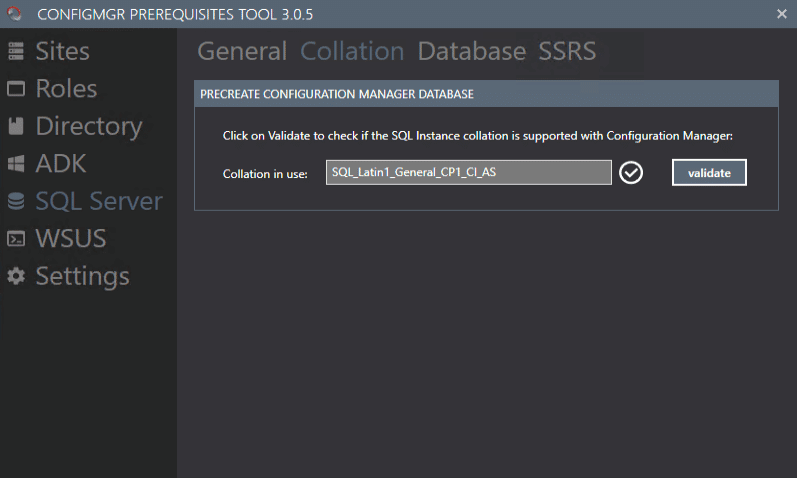 Now at this point, things are progressing nicely, lets's install WSUS. We needed to have SQL installed first, and now we can install WSUS to use the SQL Database.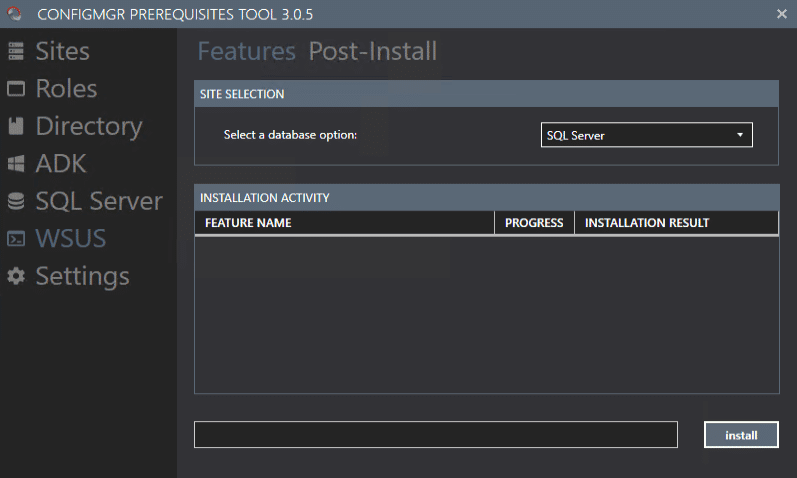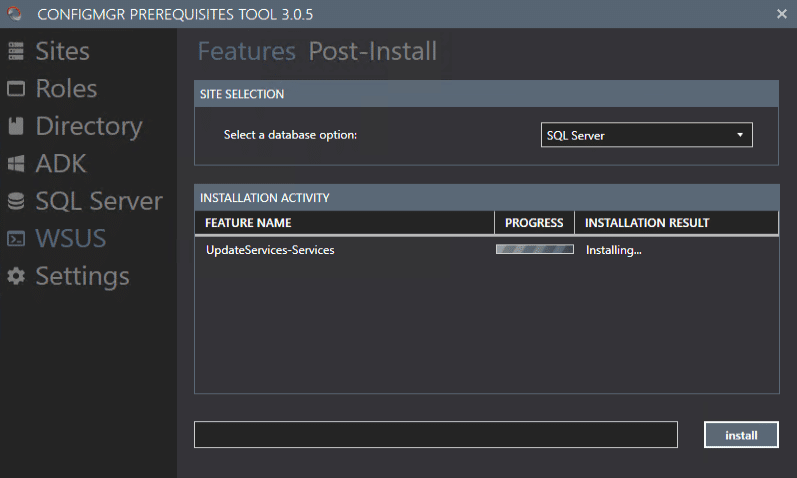 ‍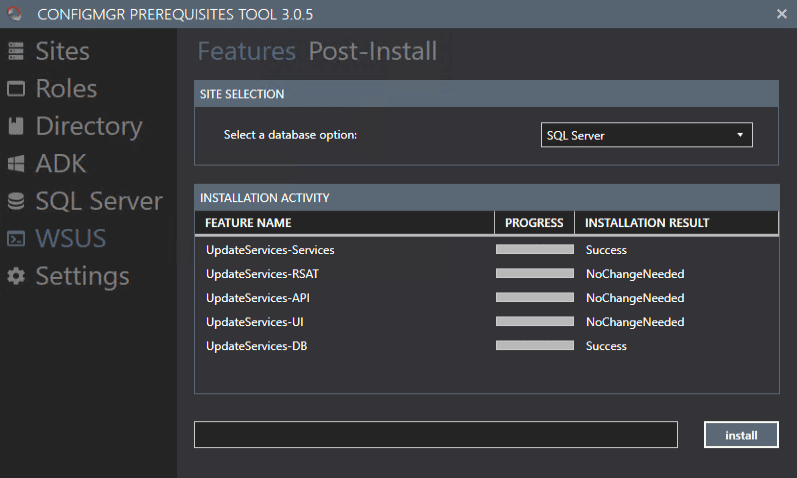 After you've done the WSUS setup in PreReq Tool, you can finish the setup on the Server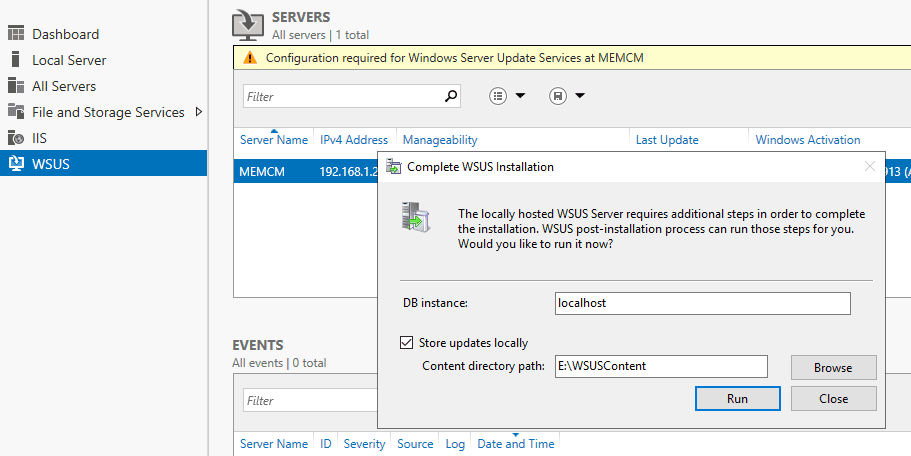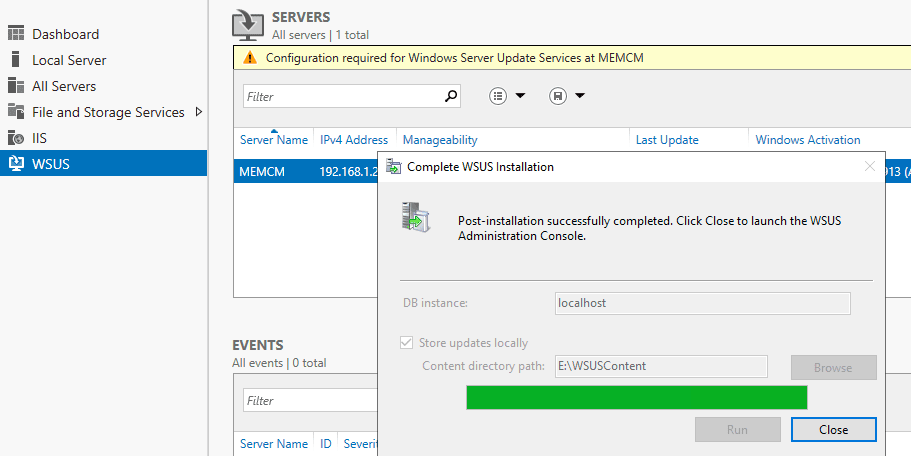 ‍
Ok, so now we have everything ready to install ConfigMgr on this Server. Overall, not bad, pretty easy thanks to the community. Next we'll start installing MEMCM!
---
Building a ConfigMgr Lab from Scratch Series
Series Introduction – Building a CM Lab from Scratch