ConfigMgr Console
Building a ConfigMgr Lab from Scratch: Step 8 – ConfigMgr Install
Building a ConfigMgr Lab from Scratch: Step 8
ConfigMgr Install
We've been building up to this one, all the ground work has been laid. Let install ConfigMgr.
Troubleshooting… when I went to install ConfigMgr I found that my Schema was NOT extended, even through I thought It was. So I did it manually on the DC itself following the directions on Docs
The latest version that was available when I wrote this post was 1910, however the download available was 1902… so we'll install 1902 and then update it.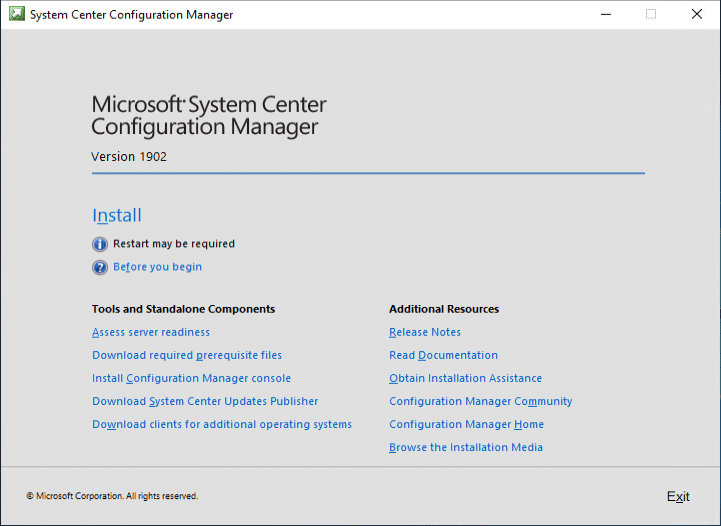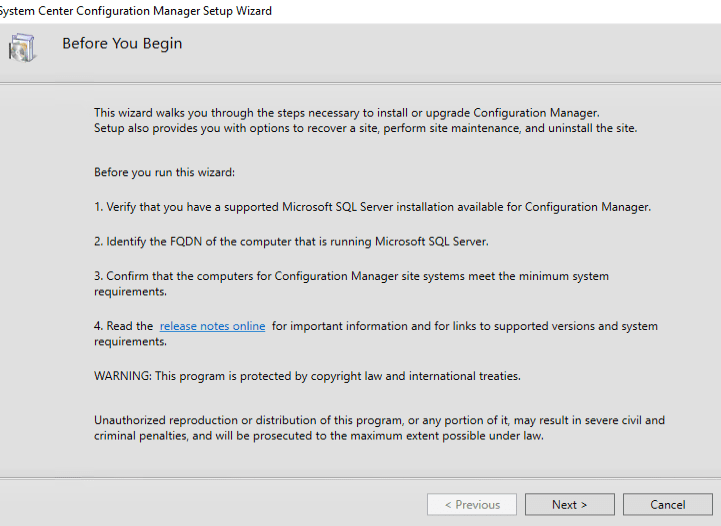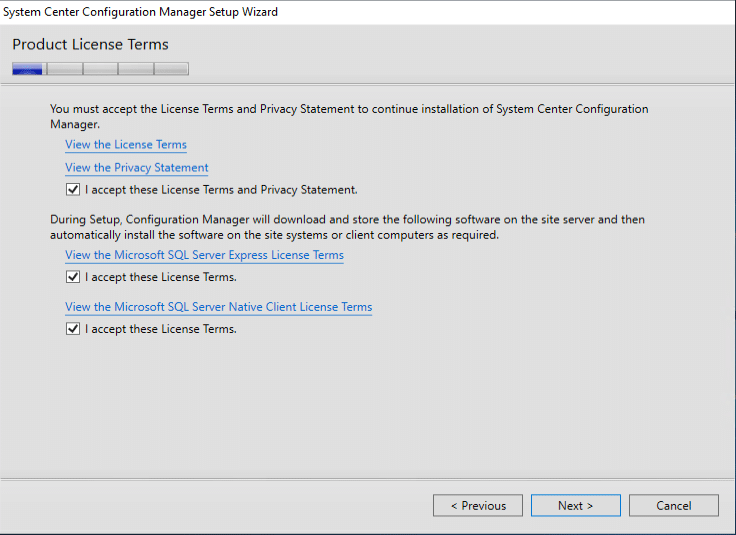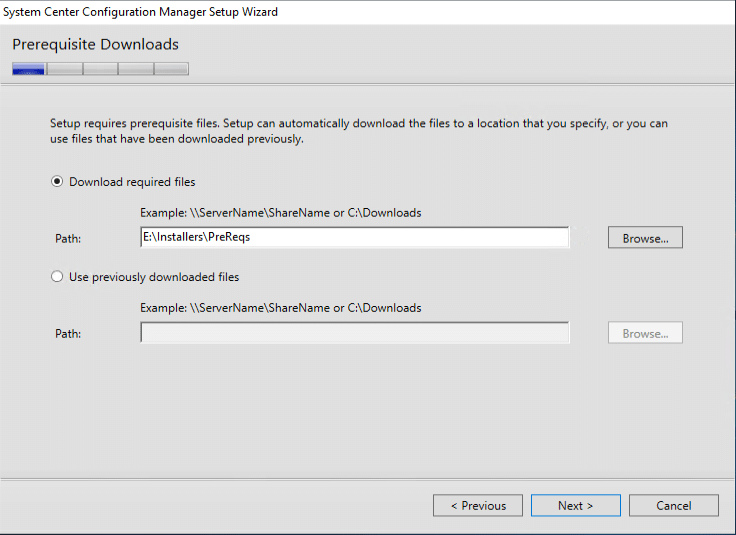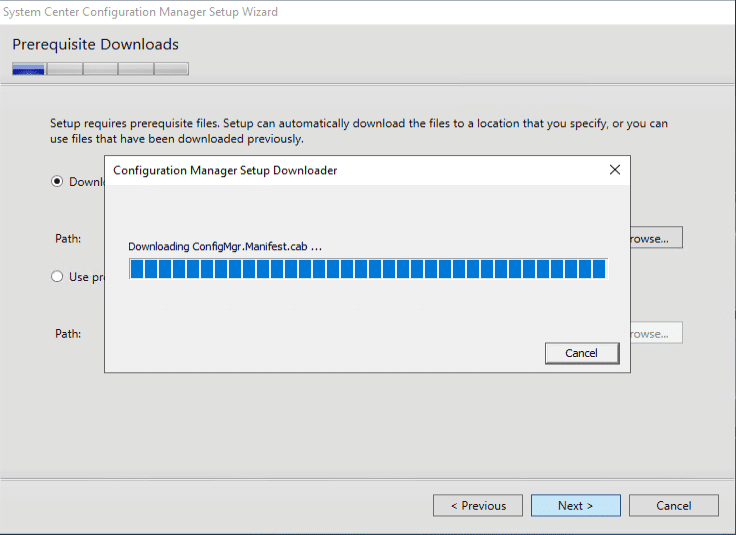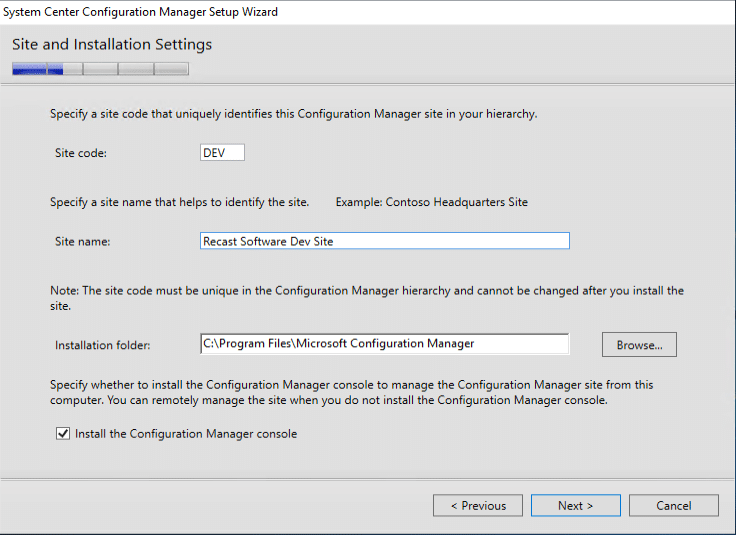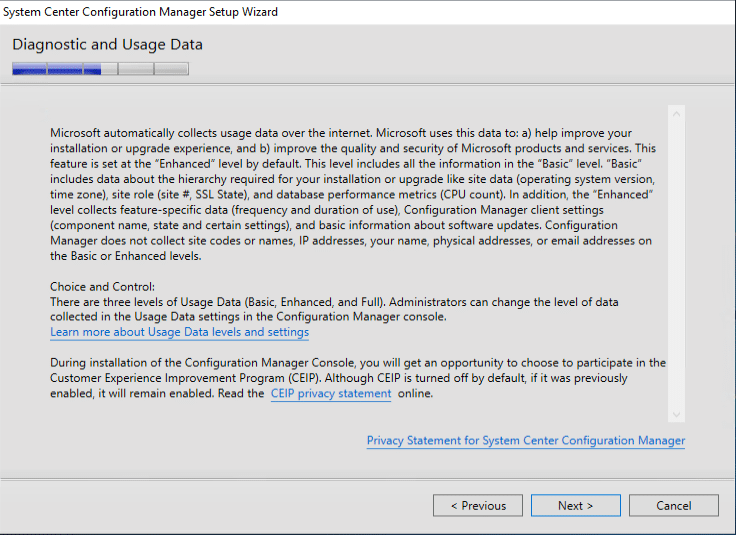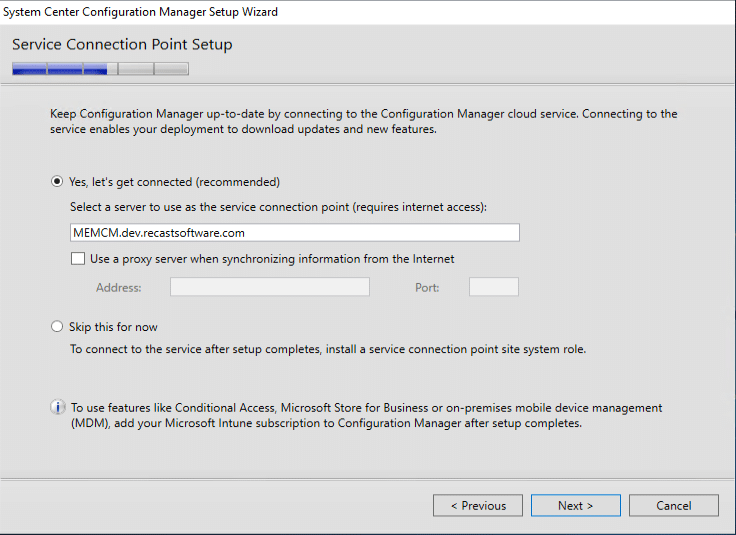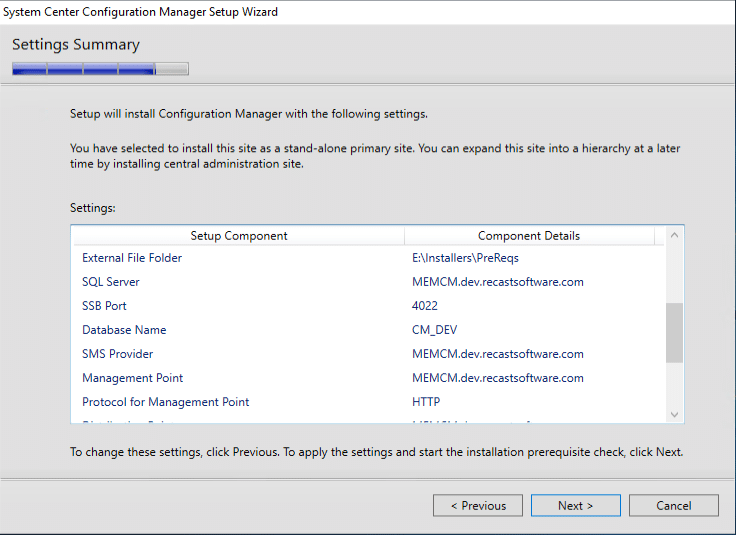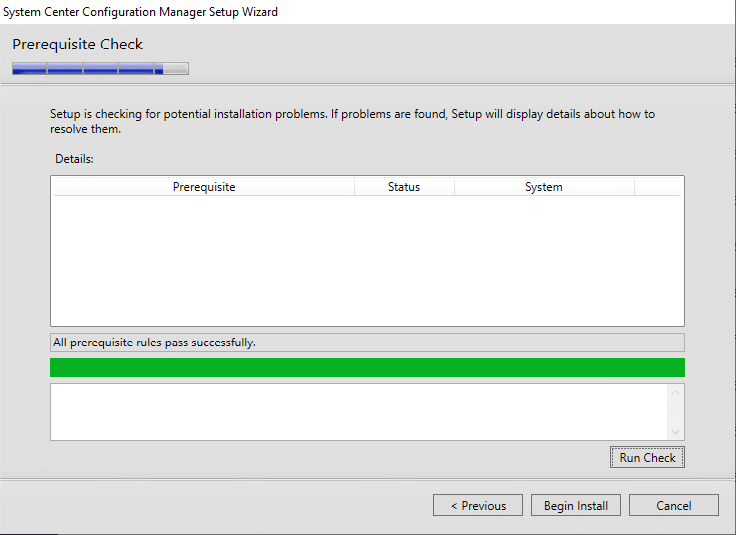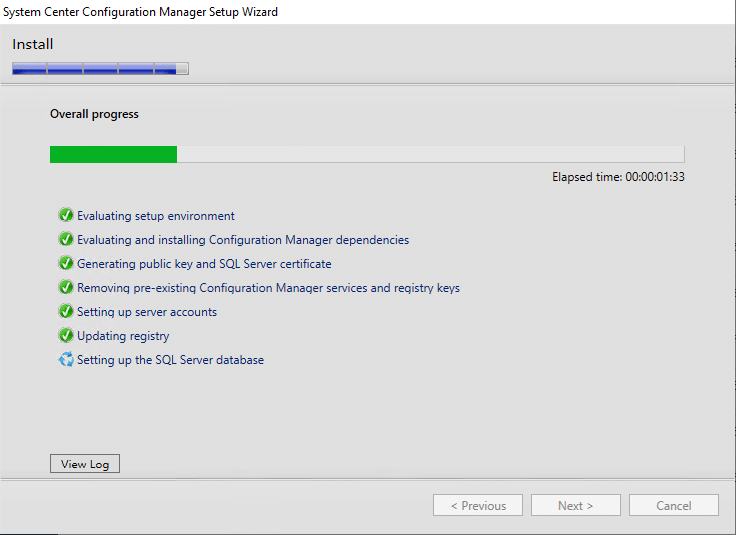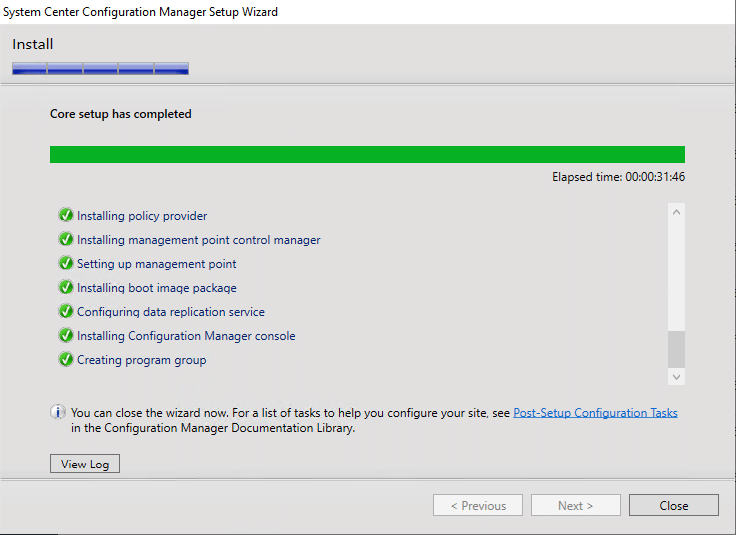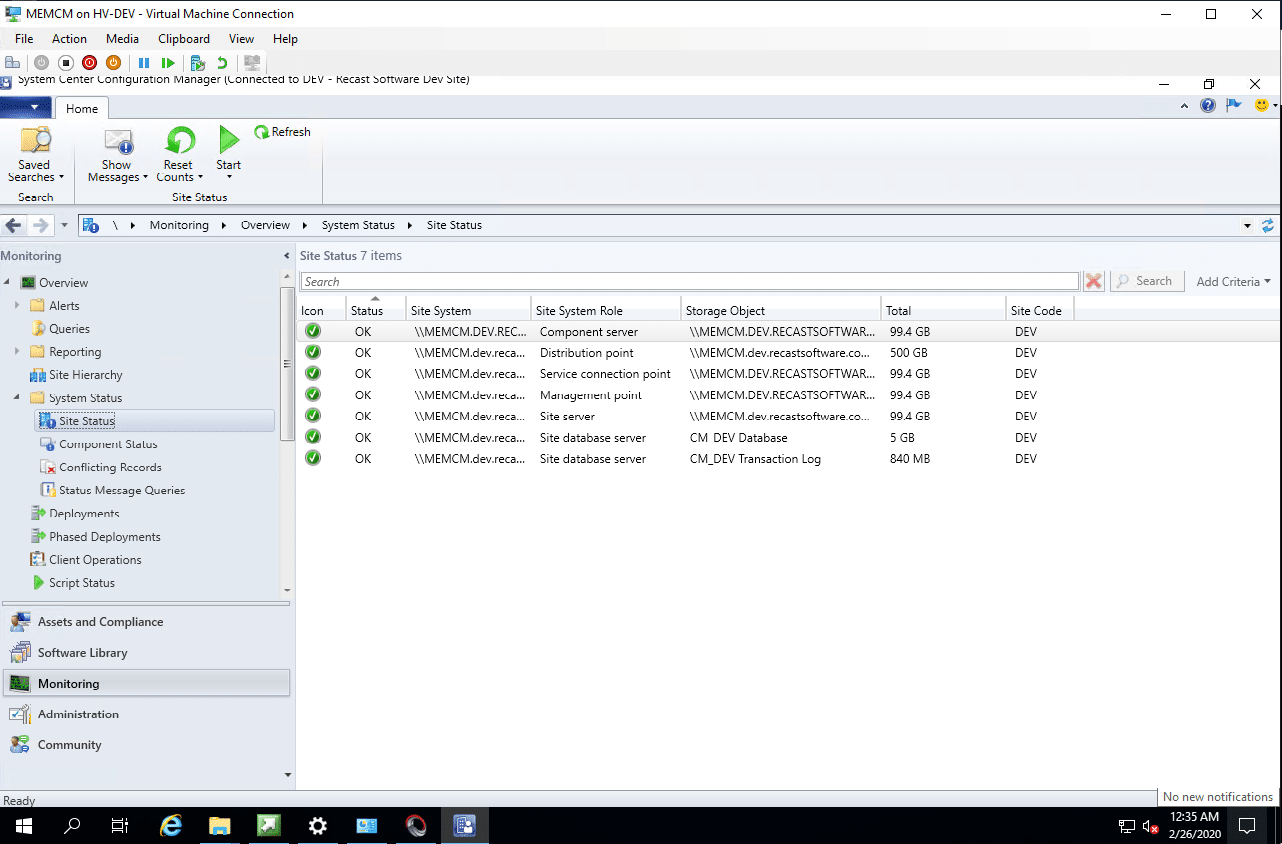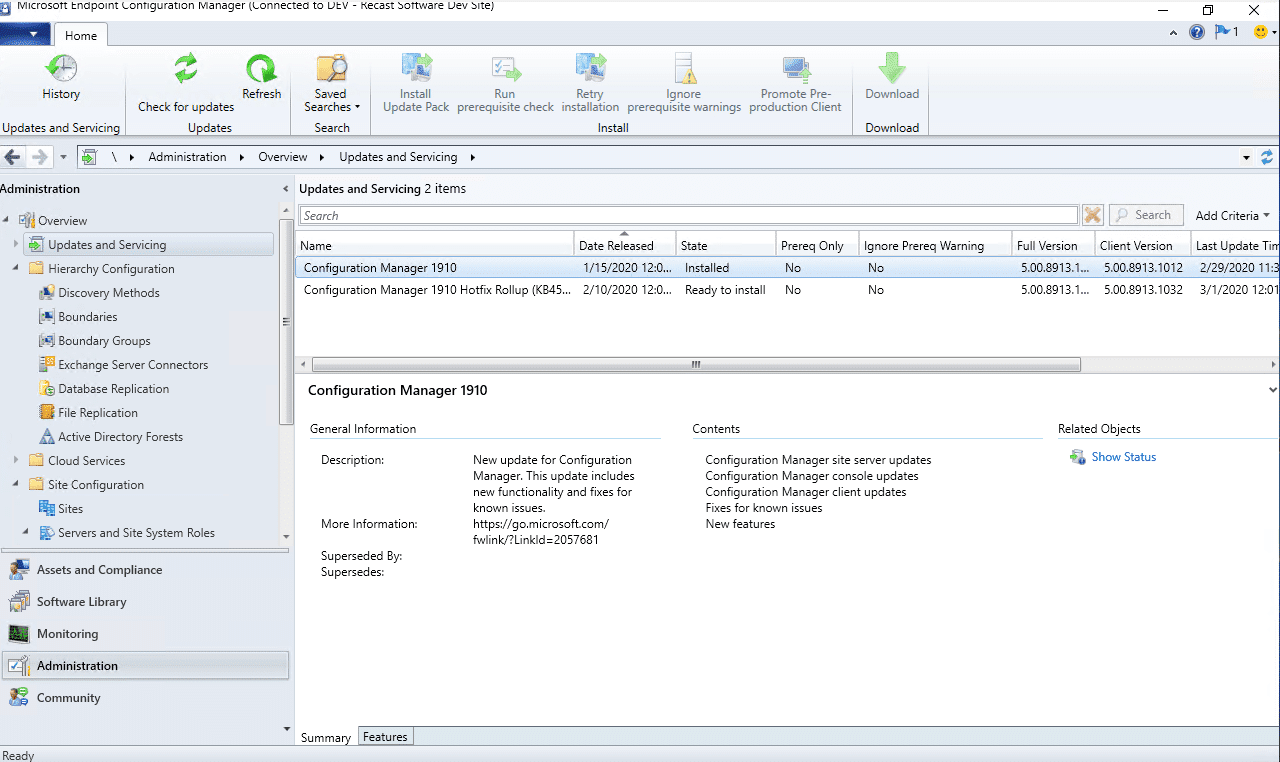 I'd recommend not doing a bunch of the settings until you've setup 1910 and hotfix. I had started to configure things, just to have the changes lost, or new features popup that I needed to reconfigure.
In the next post, I'll go into getting things setup now that you have a CM Primary Site.
---
Building a ConfigMgr Lab from Scratch Series
Series Introduction – Building a CM Lab from Scratch