Systems Management
Building a ConfigMgr Lab from Scratch: Step 17 – Cloud Management Gateway (CMG) – Post CMG Config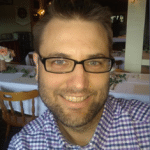 Gary Blok
Published on:
May 4, 2020
Receive notification right in your inbox whenever new content like this is released & sign up for our email list!
We'll send you the latest updates, how-to's, and solutions to empower you at every endpoint.
By signing up you agree to our Privacy Policy.
Building a ConfigMgr Lab from Scratch: Step 17
Cloud Management Gateway (CMG) – Post CMG Config
In our previous posts, we've set up the prereqs and the CMG, now it's time to continue setting up CM to leverage the CMG. If you're following along with MS Docs, we're up to here [Adding a CMG Connection Point]!
Cloud Management Gateway Connection Point
On one of your site servers, I'm using my Primary Site server which basically does everything in my lab, I'm adding the role "Cloud management gateway connection point"
Administration -> Site Configuration -> Servers and Site System Roles -> Right Click Server -> Add Site System Role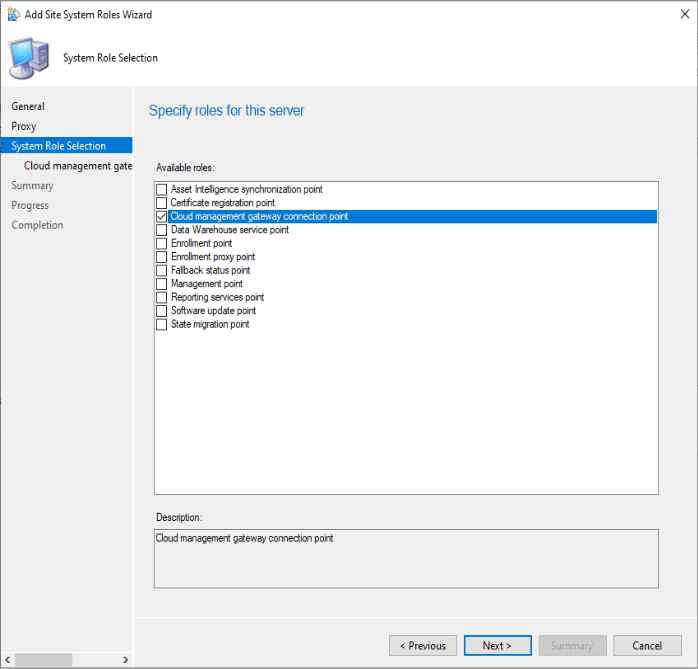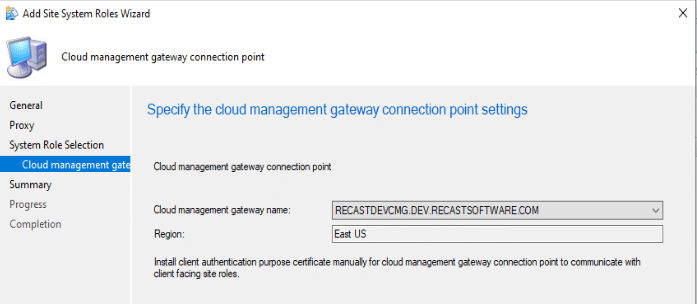 Go ahead and finish the wizard out and let the site add the role.
Setup your site for CMG Traffic [MS Docs]
We need to let the management point know we allow CMG traffic and to allow internet connections.
Administration -> Site Configuration -> Servers and Site System Roles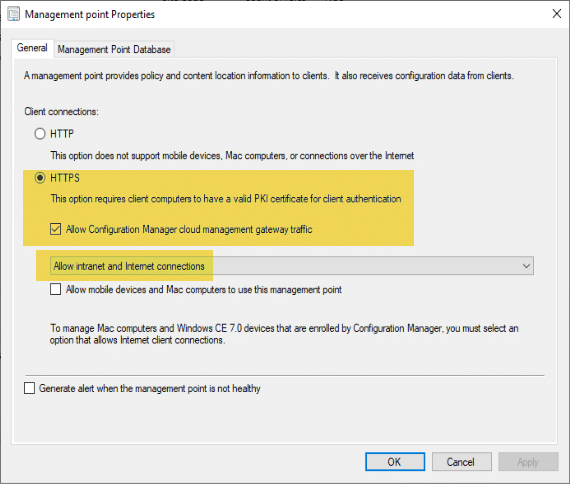 Setup a Boundary Group [MS Docs]
In my lab, I didn't create a specific boundary group for CMG, I set my site to have a fallback time out of 0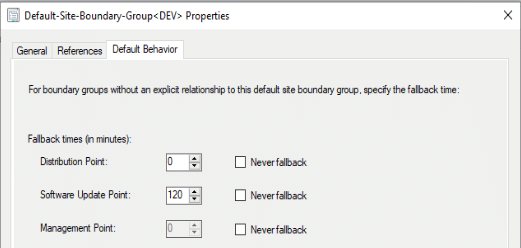 Set Client Settings [MS Docs]
Cloud Services: Allow access to cloud DP = Yes | Enable clients to use CMG: Yes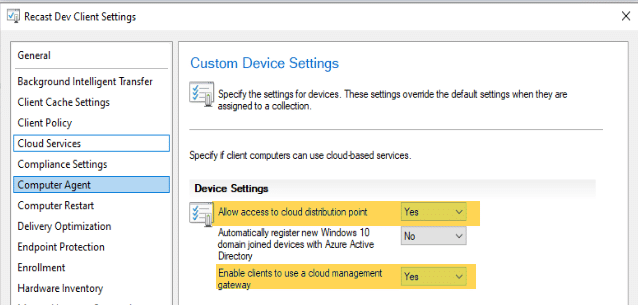 Alright, so now that everything is set up, You'll need to decide, what content you want to make available via CMG. Hopefully, you've got MS Updates set up to go back to Microsoft, so you don't need to keep those on your CMG.
In the Next post, I'm going to demo pushing content to the CMG and then showing a client on CMG install an app.
---
Building a ConfigMgr Lab from Scratch Series
Series Introduction – Building a CM Lab from Scratch