ConfigMgr Console
Building a ConfigMgr Lab from Scratch: Step 9 – ConfigMgr Settings Setup
Building a ConfigMgr Lab from Scratch: Step 9
ConfigMgr Settings Setup
We now have CM installed, and we need to get some basic settings configured to make it work.
Things we need to do now that we have a server
Hierarchy Settings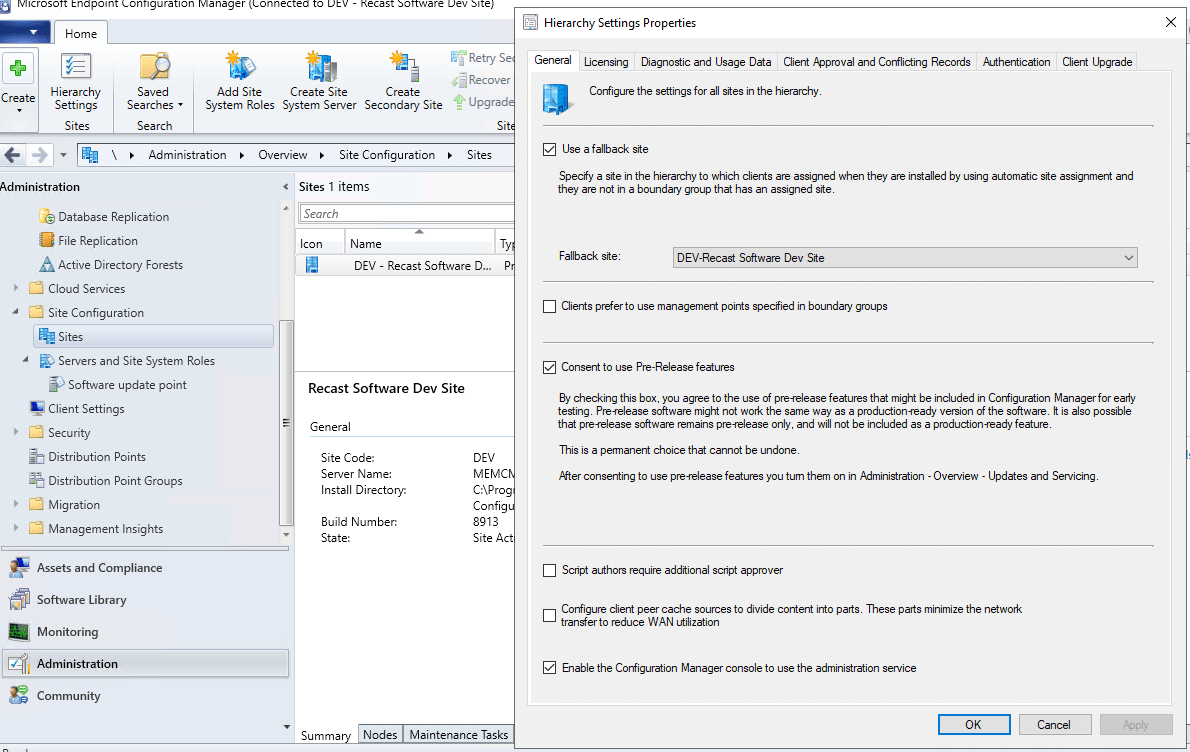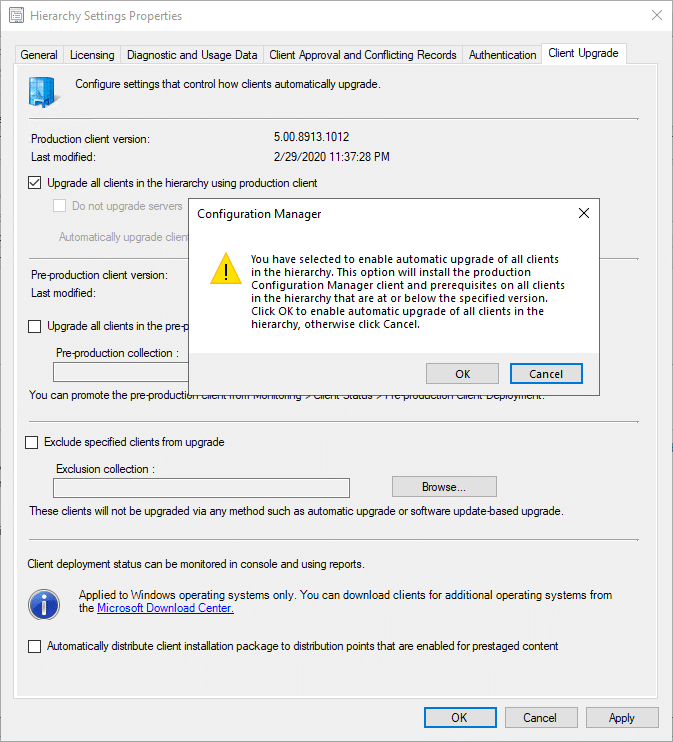 In the Site Settings: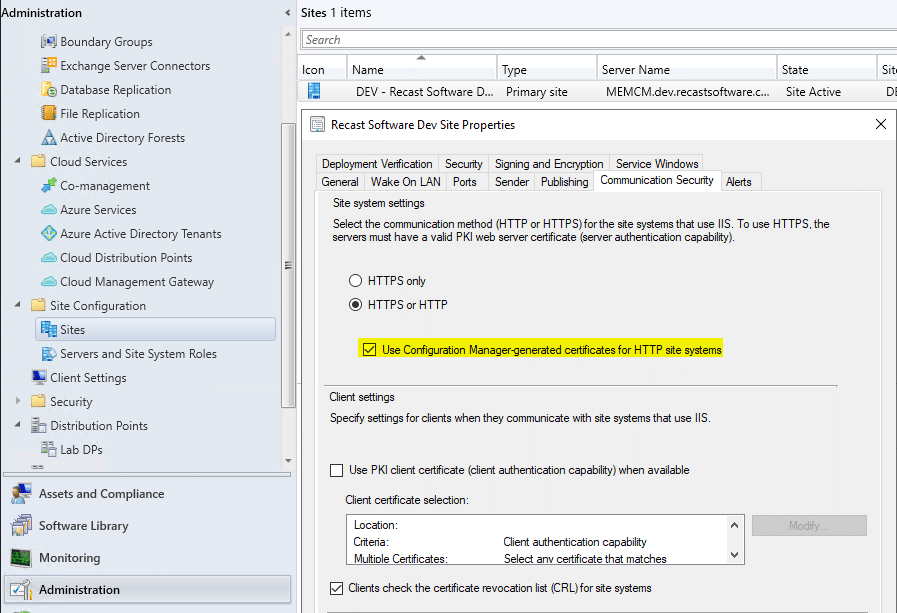 Discovery Settings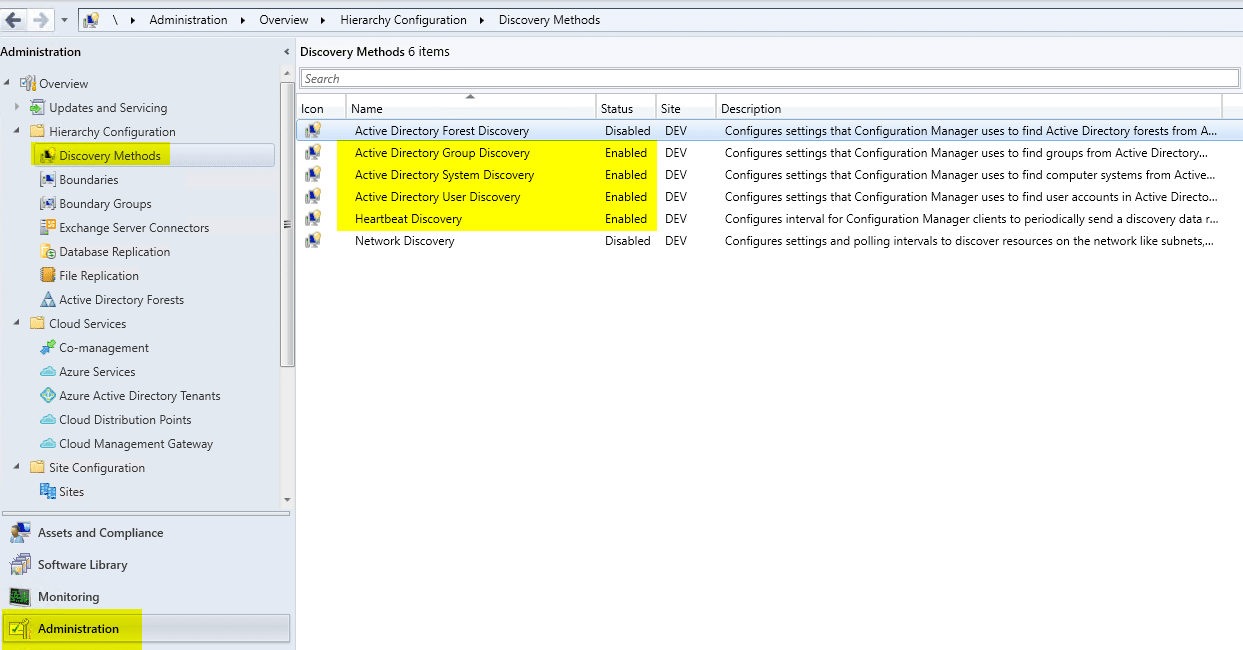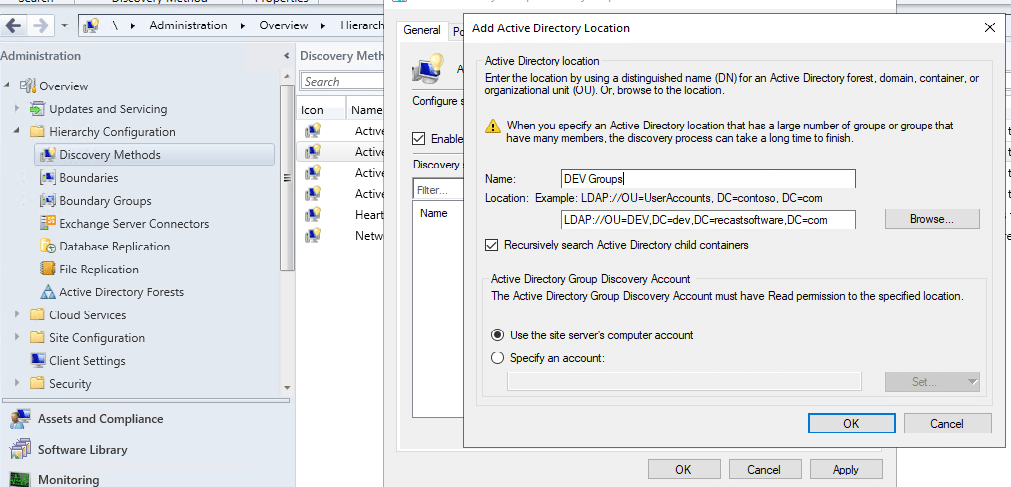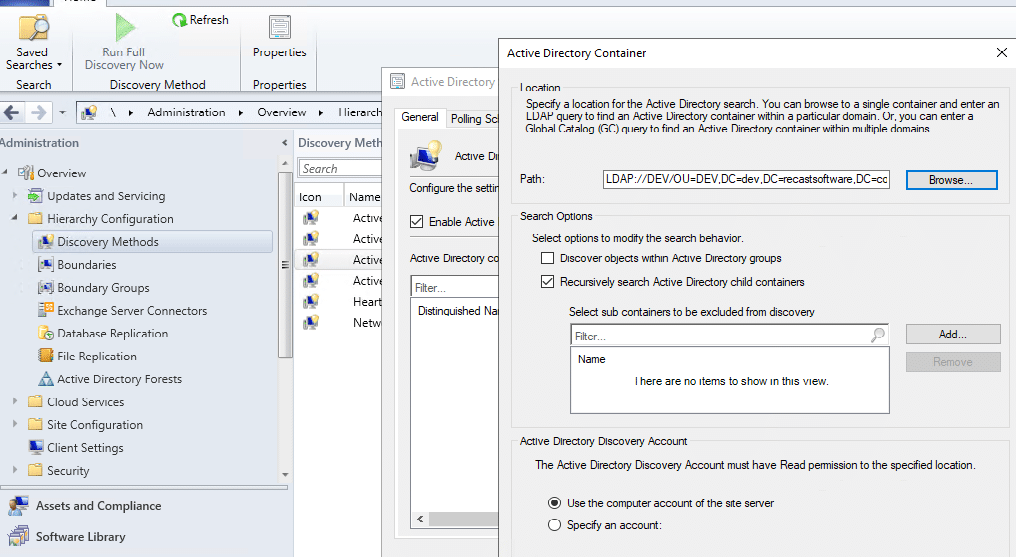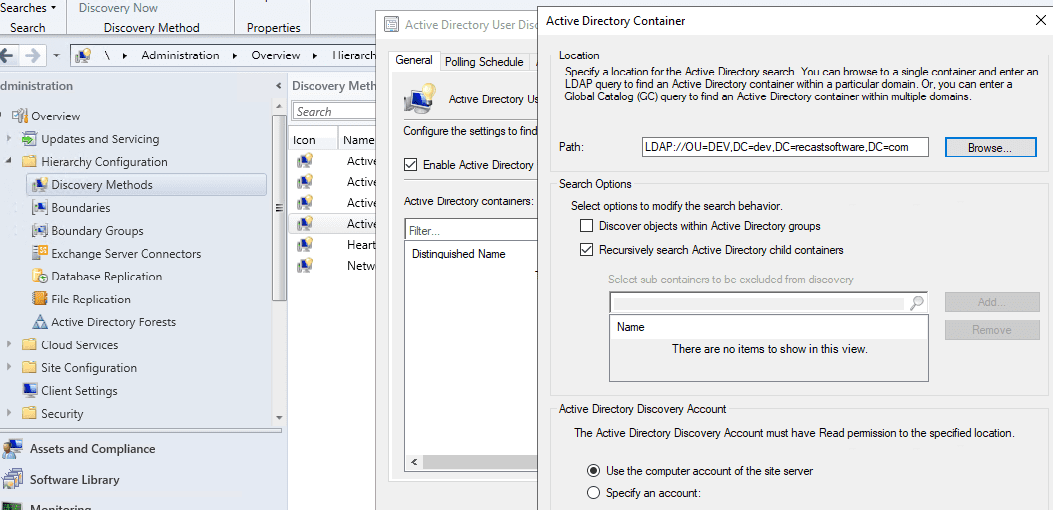 Distribution Point Settings (And DP Groups)
In Administration, Site Configuration, Servers, and Site System Roles, get the properties of the DP Role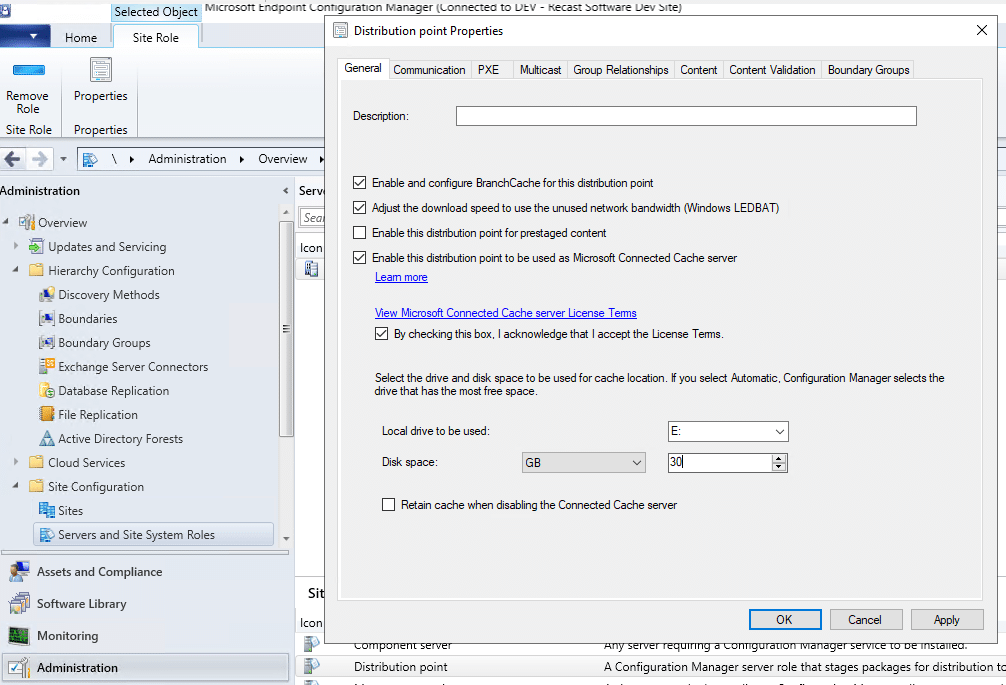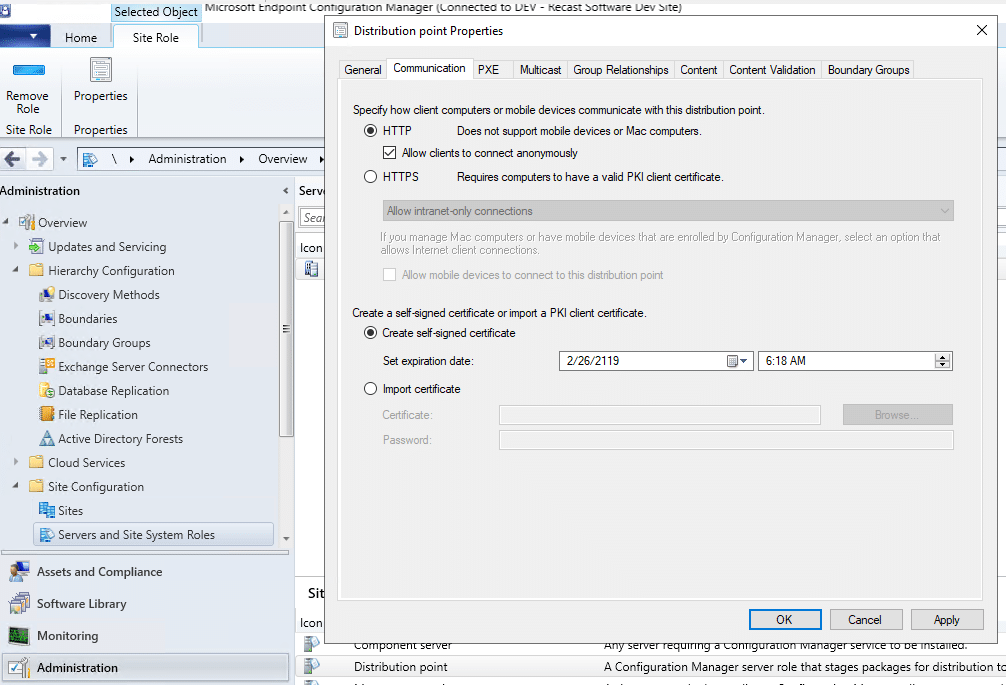 With a DP, you'll want to add it to a DP Group. Makes life easier in the future if you add DPs, Replace DPs, or just generally during deployments.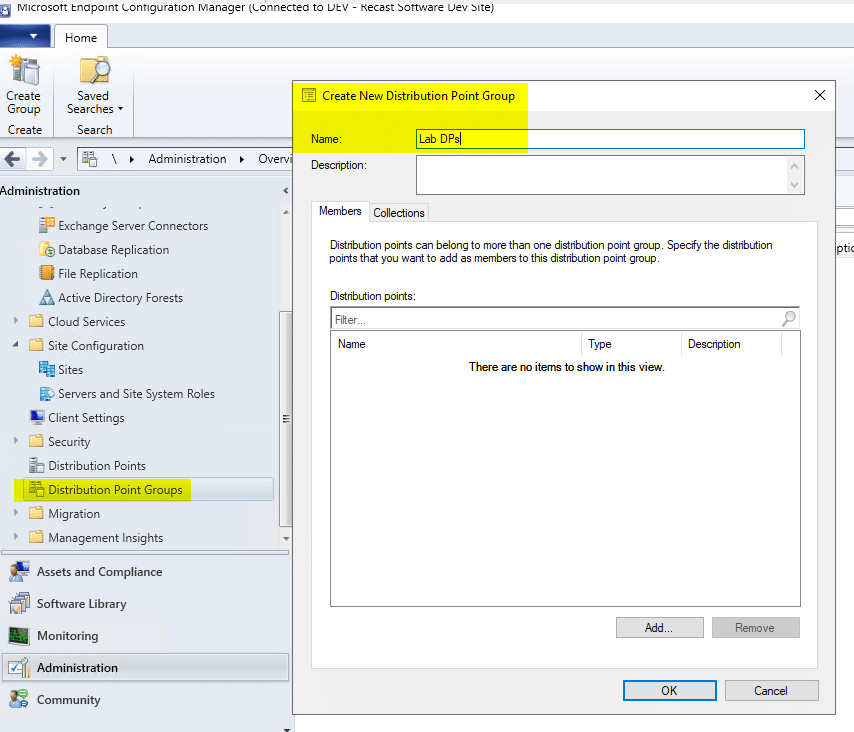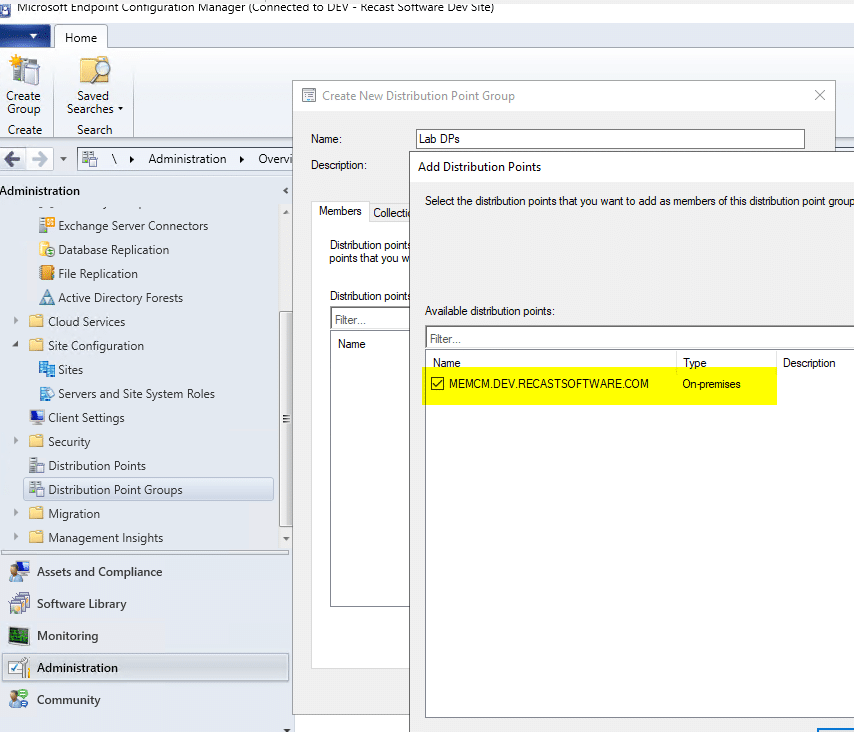 Boundaries and Boundary Groups
By default, you'll have the Default Site Boundary Group. Machines in this Group will be assigned your Site Code (DEV). By default, there are also no servers servicing this group, so I've added our server. At this point for OSD, I did not need to make any additional boundaries or groups, however, when I went to install apps, I had trouble until I created a boundary and group.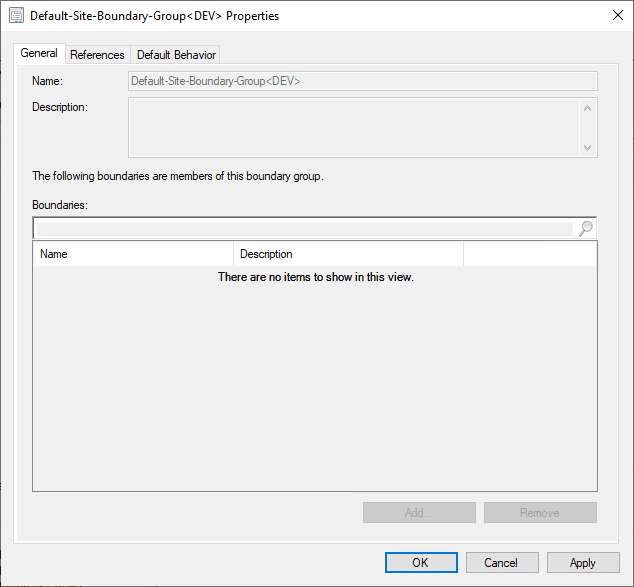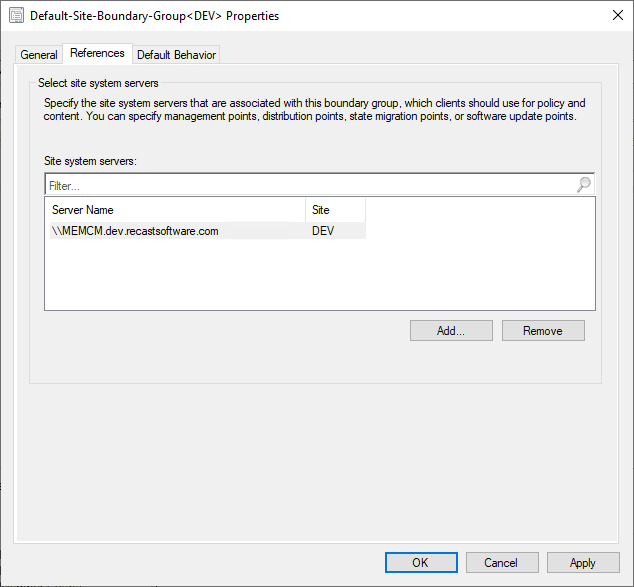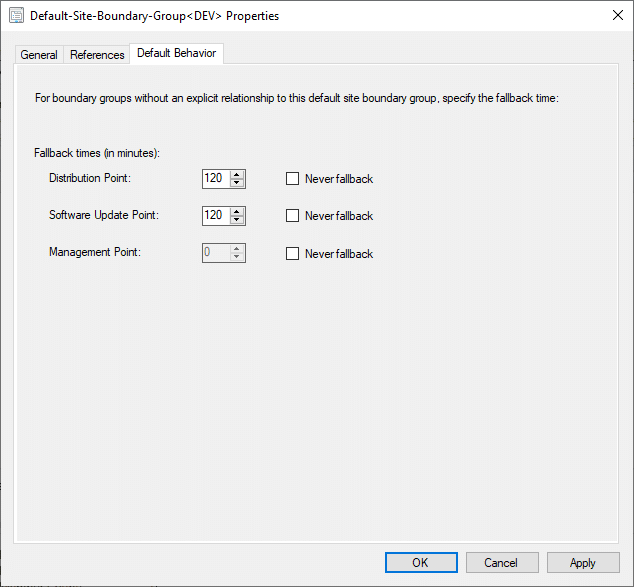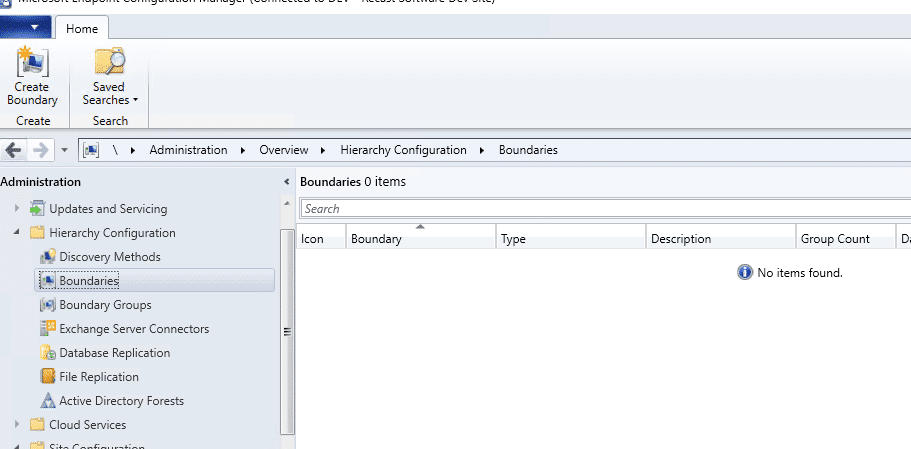 ‍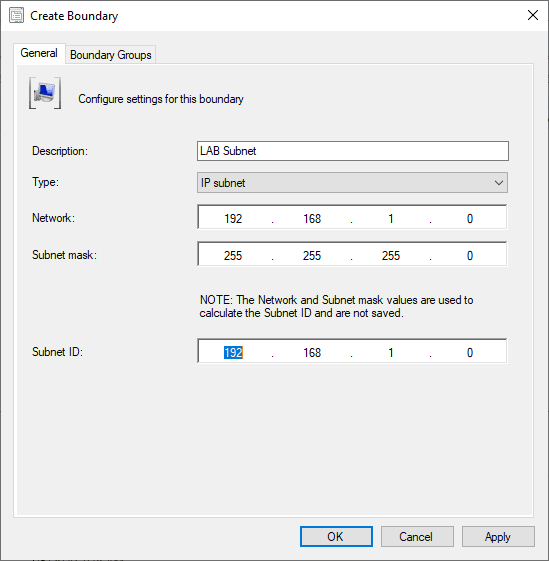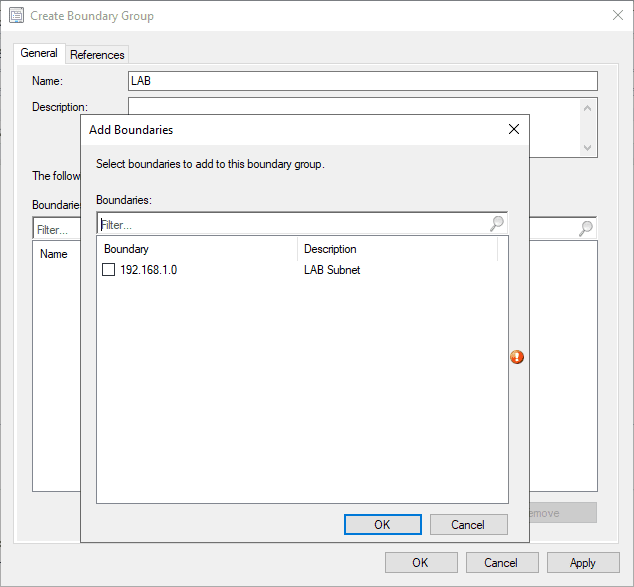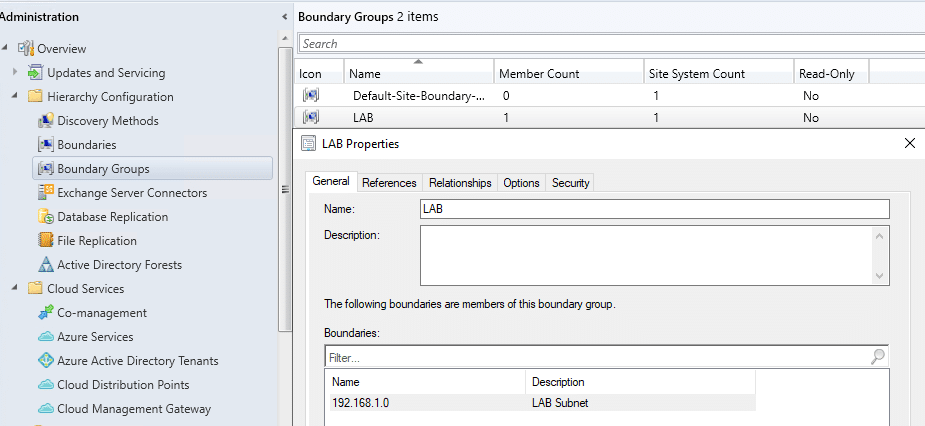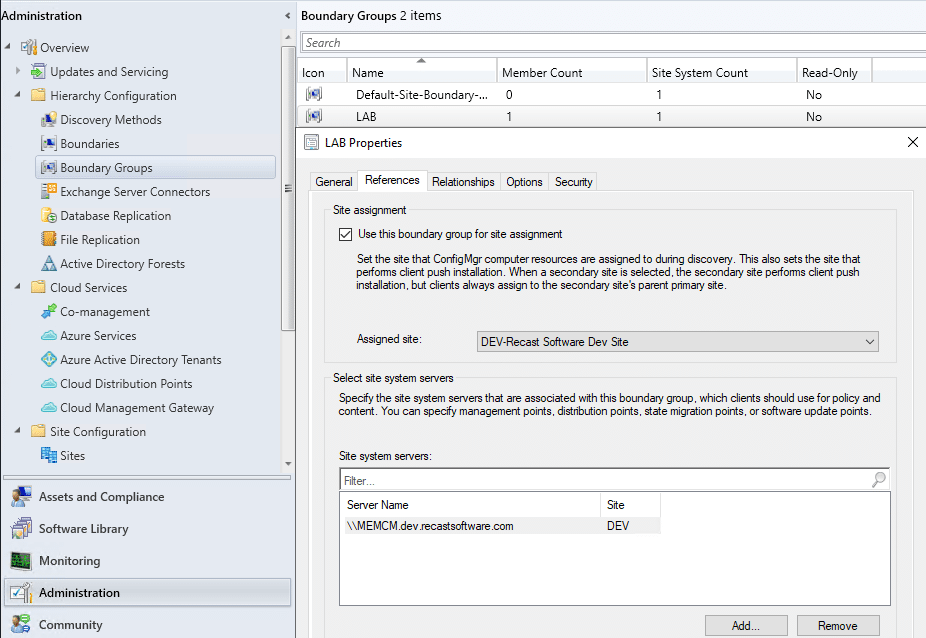 Client Settings
This is very basic and just enough to get you going and add a little pretty to the experience.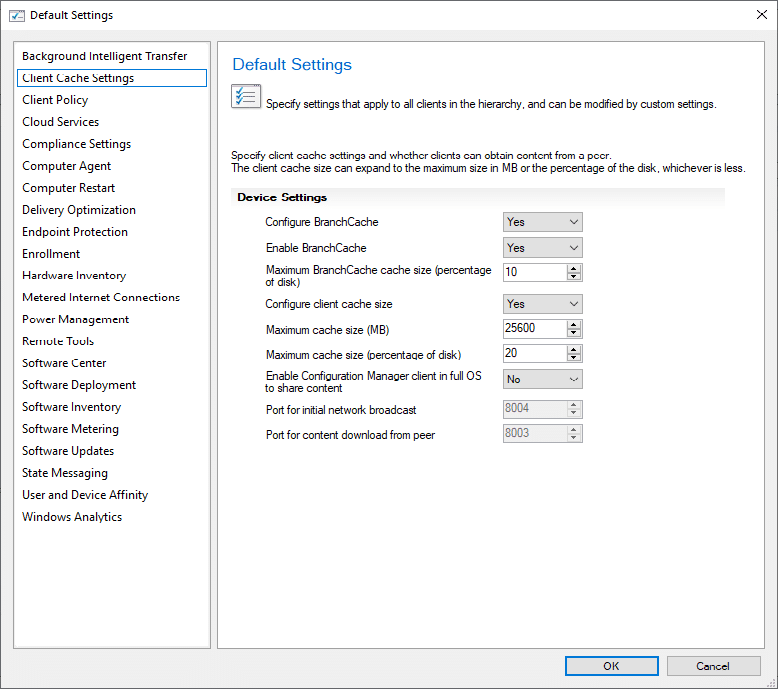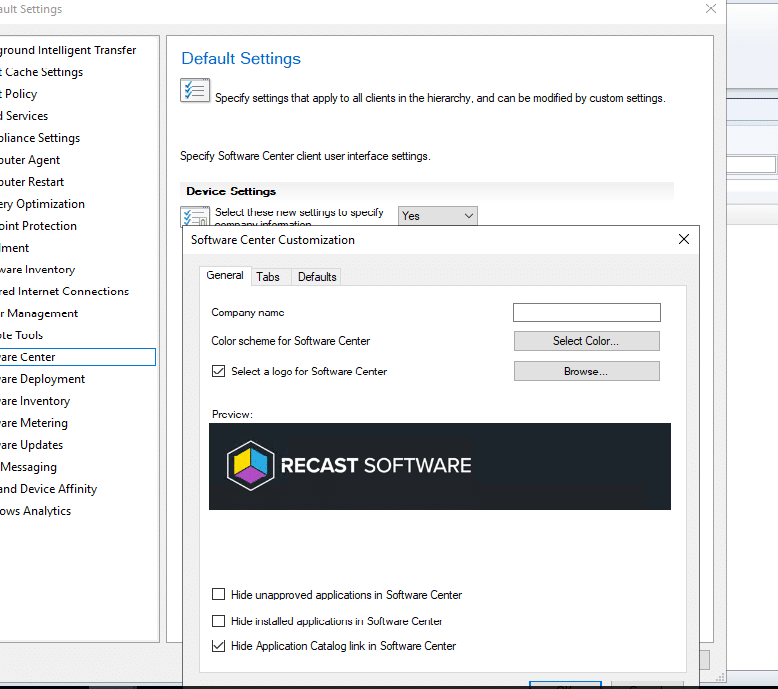 That's actually it, for now, I'll come back later and set up Remote Control among other things. But just to get this lab going, I don't care as much about those for now.
Accounts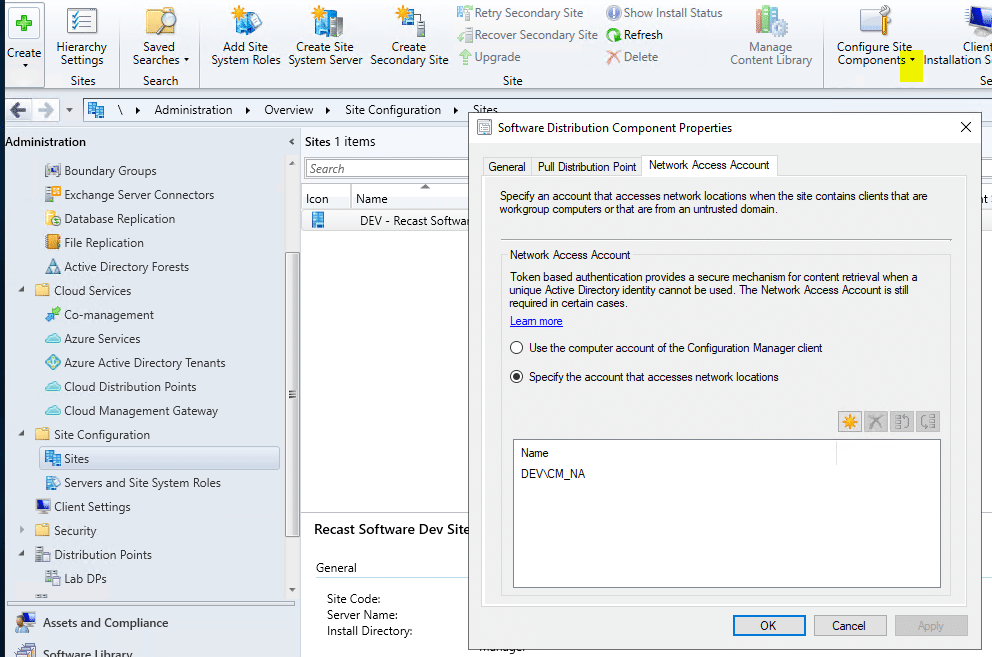 ---
Building a ConfigMgr Lab from Scratch Series
Series Introduction – Building a CM Lab from Scratch