Endpoint Insights
Get Your Hardware Refresh Budget Right 
Get Your Hardware Refresh Budget Right
Are you planning your IT hardware budget for next year? Budgeting for your hardware refresh may seem daunting, but it doesn't have to be. You can turn your budgeting woes into a streamlined, data-driven process with Endpoint Insights. With its Warranty Information Reporting and Computer Replacement Costs Calculator, you gain unparalleled insight into your hardware, enabling accurate budget forecasting and strategic decision-making.
Warranty Information Reporting: A Game Changer
Many organizations struggle to accurately track all of their hardware's warranty statuses. Many teams spend hours manually tracking devices in a spreadsheet, entering service tags one by one into multiple OEM's (Original Equipment Manufacturer) websites to hunt down the warranty status. At best, some OEMs enable batch inputs of service tags. However, the batches are often constrained by number and OEM.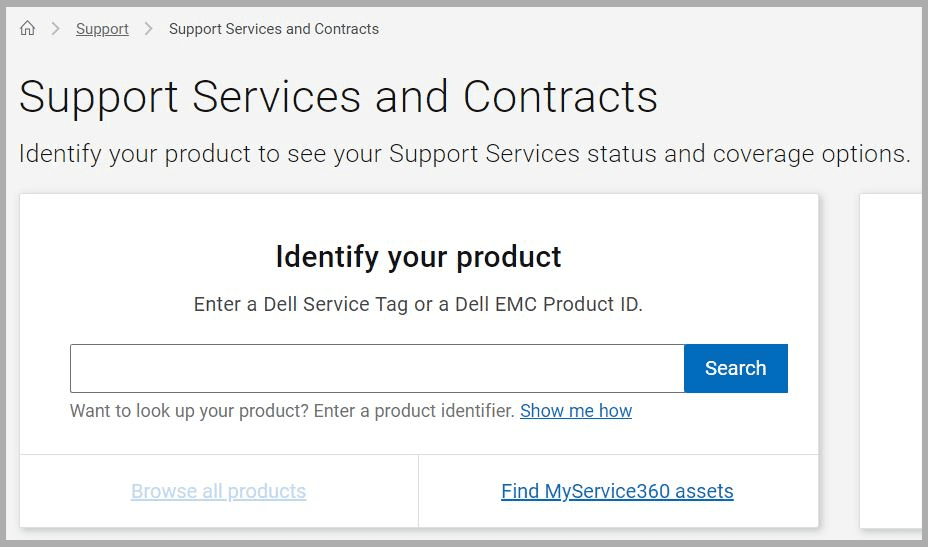 Endpoint Insights takes this challenge head-on with the Warranty Information Reporting feature. This innovative tool collects computer warranty status details from every device within your Microsoft Configuration Manager (ConfigMgr), including the computer's manufacturer, model, and serial number. These details are sent to our endpoint management software web service, which collects the warranty details from each manufacturer. This process, while extensive, is lightning quick – only taking a few seconds per device.
The result? You get a normalized report featuring manufacturer name, model name, warranty details, and more on entire collections of devices. Additionally, this data only adds a few megabytes of data per device, so it is not bloating the database in the process. The warranty data capture workload changes from hours to a few automated seconds. Armed with this information, you can anticipate when computers are nearing the end of their warranty period, allowing for precise budget planning.
Computer Replacement Costs Calculator
Plan Your Hardware Refresh Budget with Confidence
Adding to the power of Warranty Information Reporting, Endpoint Insights offers a powerful Computer Replacement Costs Calculator. This feature displays projected computer replacement costs over the current year and upcoming years based on the total number of machines in your ConfigMgr's hardware inventory and your custom replacement cost data. 
With this tool, you can evaluate costs for computers based on their remaining warranty periods—be it expired or 1 to 3+ years left. This tool powerfully projects your device replacement budget, allowing you to prepare financially while minimizing the impact of unexpected costs.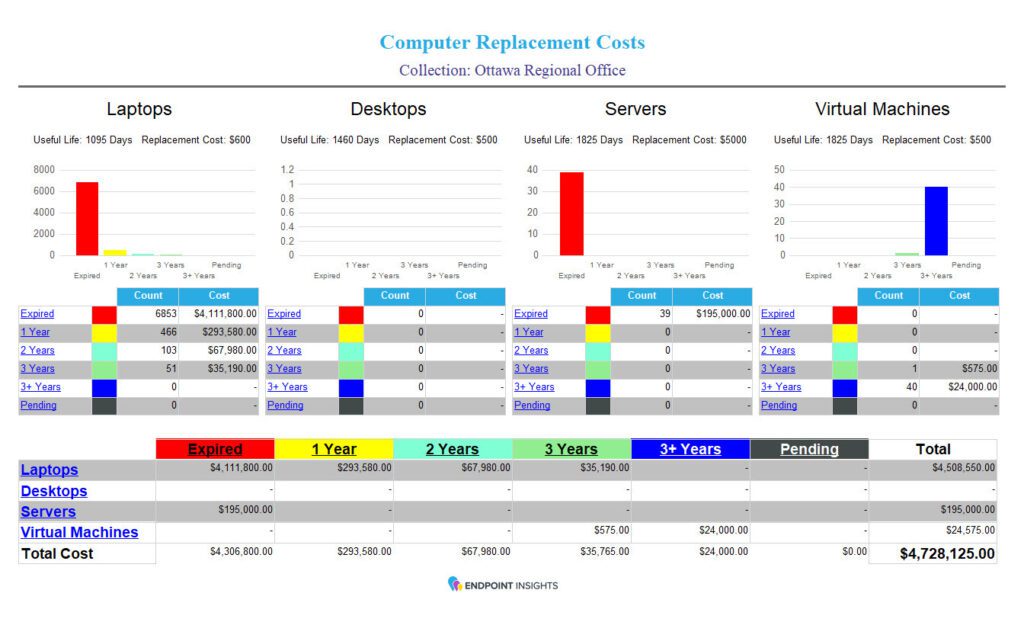 With most organizations operating on a three, four, or five-year refresh cycle for their computers, the ability to accurately list computers by age based on warranty status is profoundly helpful. Endpoint Insights provides this key information, enabling your organization to optimize the refresh cycle and allocate budget more efficiently. 
Read here for a step-by-step guide into how to find the replacement cost on a specific collection of computers, as well as an explanation of how Endpoint Insights uncovers this data.
Get Your Hardware Refresh Budget Right
Harness the Power of Endpoint Insights
With Endpoint Insights, organizations can confidently predict their hardware refresh budget with accuracy. The combination of Warranty Information Reporting and the Computer Replacement Costs Calculator empowers organizations to reduce budget uncertainties and proactively make decisions.
Plan next year's budget now and get ahead of the curve. Reach out to our team to learn more.
---
Learn more about Endpoint Insights: