Right Click Tools
4.2 What's New – Client Information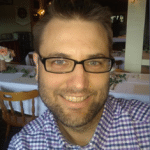 Gary Blok
Published on:
April 23, 2020
Receive notification right in your inbox whenever new content like this is released & sign up for our email list!
We'll send you the latest updates, how-to's, and solutions to empower you at every endpoint.
By signing up you agree to our Privacy Policy.
What's new with Recast Right Click Tools 4.2? We're going to talk about the Client Information Tool [Recast Docs]. From the docs: "The Client Information tool provides several types of information and available actions regarding the ConfigMgr client."
‍
The nifty feature that we've added in this release is to enable mutli-machine support. What does that mean? You can now right click on a collection or several computers and launch this tool and it will present the data accordingly.







Thanks for joining as we covered the updated Client information tool. Find us on twitter, we'd love to hear how you use these tools to solve problems and save time.
‍
Related Posts:
4.2 What's New – System Information
4.2 What's New – Hardware & Firmware Audit Dashboard