Right Click Tools
Top Use Cases for Locking Down Devices in ConfigMgr (Using Kiosk Manager)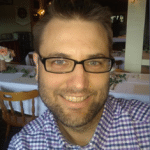 Gary Blok
Published on:
March 4, 2020
Receive notification right in your inbox whenever new content like this is released & sign up for our email list!
We'll send you the latest updates, how-to's, and solutions to empower you at every endpoint.
By signing up you agree to our Privacy Policy.
In a recent customer survey, we found that the use cases for locking down devices are wide and vary by industry, from healthcare to education to manufacturing. Right Click Tools' Kiosk Manager (previously Lab Manager) allows customers to support common kiosk-style requirements, including Shell Replacement, Automatic Login, Restart on Idle, and more.
Based on survey results, the top use case for locking down devices is student computer labs, due in large part to state testing requirements. You can read more about how one customer saves hundreds of hours by auto logging in hundreds of computers for state testing here.
Tied for the second highest use cases are Library Kiosks and Digital Advertising, submitted from a variety of industries. See a step-by-step guide on how to create digital signage players using Kiosk Manager here.
Many more use cases were submitted, here's the full list:
–         Factory floor machines
–         Patient rooms
–         Walk up registration station for parents at school
–         Application consoles
–         Employee kiosks
–         Surveys on parent-teacher night
–         Benefits kiosks for hourly employees
–         Office Raptor kiosk
–         Time clocks
–         Internet-only kiosks
–         Collaboration PCs using Intel Unite software
–         Member Kiosks
Do you have other use cases for Kiosk Manager? Let us know @RecastSoftware.
Interested in seeing how much Kiosk Manager costs for your environment? Submit a price request to find out.
If you're already an Enterprise Customer and want to get started with Kiosk Manager, submit a ticket or book a call with our friendly support team here.
‍
Related Posts:
Customer Q&A: Lock Down Computer Labs for State Testing
How to Create Digital Signage Players in ConfigMgr (using Right Click Tools)
Right Click Tools 4.0 – Kiosk Manager