4.2 What's New – Hardware & Firmware Dashboard
What's new with Recast Right Click Tools 4.2?  We're going to talk about the Hardware & Firmware Audit Dashboard [Recast Docs]. From the docs: "This tool Scans your environment and displays the Chassis Type, Manufacturer, and Model of the computers in your ConfigMgr Collections in a chart. This tool can also show UEFI and SecureBoot status as well as Chassis Type, Operating System Version, and BIOS Version"
In 4.2, we've added BIOS version gathering along with UEFI & SecureBoot status. There's a lot to love about this dashboard. Instant reporting. The ability to tract drift of BIOS versions, along with surfacing any machines still running in Legacy mode. Helps make sure you can ensure workstations are running in modes which allows you to leverage the latest Windows 10 Security Features.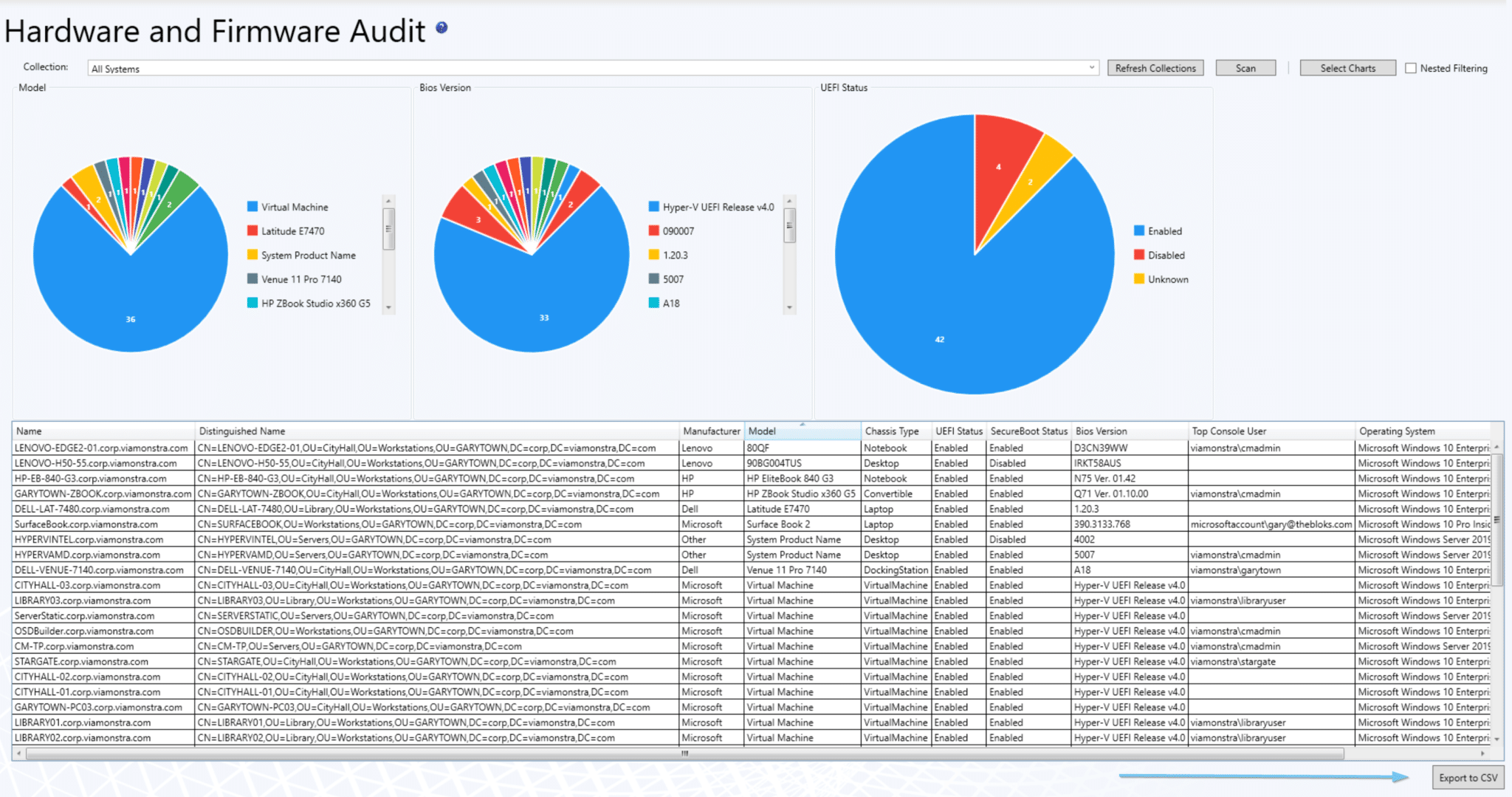 Thanks for joining us as we cover the updated Dashboard.  Find us on twitter, we'd love to hear how you use these tools to solve problems and save time.
‍
Related Posts: 
‍4.2 What's New – Client Information
4.2 What's New – System Information‍
4.2 What's New – Remote Software Center
See how Right Click Tools are changing the way systems are managed.
Immediately boost productivity with our limited, free to use, Community Edition.
Get started with Right Click Tools today: