Right Click Tools
4.2 What's New – Remote Software Center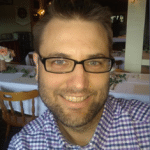 Gary Blok
Published on:
April 23, 2020
Receive notification right in your inbox whenever new content like this is released & sign up for our email list!
We'll send you the latest updates, how-to's, and solutions to empower you at every endpoint.
By signing up you agree to our Privacy Policy.
In this blog post, I'm going to talk about the Remote Software Center [Recast Docs] and the new feature we added to it in Right Click Tools version 4.2. You can read in the docs that this tool is described as having, "…similar functionality as the local Software Center application with the ability to be run remotely from the administrator console and at scale on numerous devices or device collections." From the Remote Software Center, you can manage and monitor updates. This includes forcing updates to occur for people who had their computers off when the scheduled update time took place.
What's New About Remote Software Center?
Remote Software Center now displays items deployed to users. Prior to Right Click Tools version 4.2, the Remote Software Center would only show machine-based deployments.
In the image below, you can see highlighted the application deployment for Edge Enterprise Stable. You can also see from the console section (at the bottom of the screenshot) that it was deployed to a user collection called, "All Users."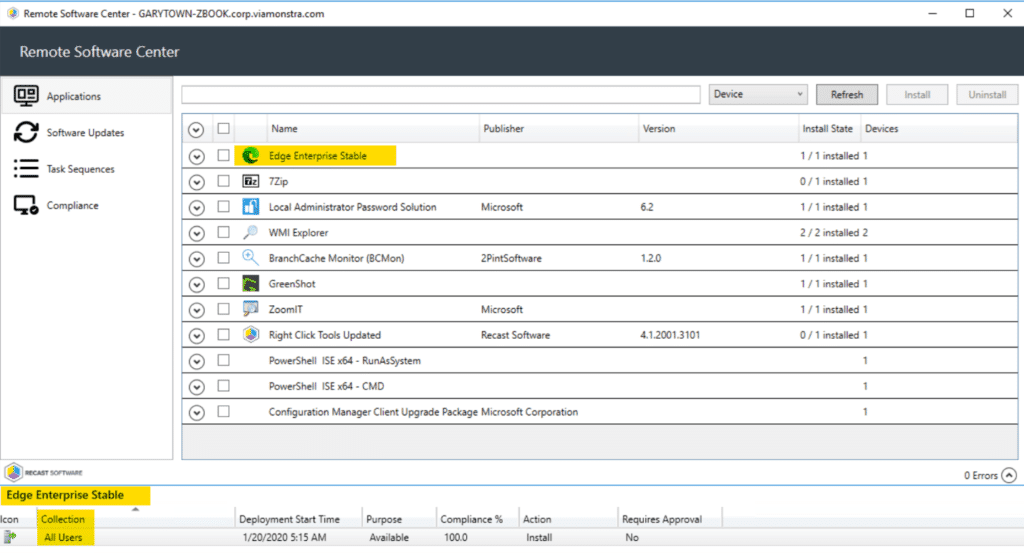 YouTube Video
In this short video, you'll see an example of how an app deployed to a user is installed via Right Click Tools' Remote Software Center.