Right Click Tools
Announcing Right Click Tools 4.0 – What's New Overview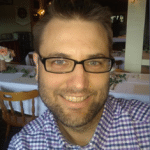 Gary Blok
Published on:
March 4, 2020
Receive notification right in your inbox whenever new content like this is released & sign up for our email list!
We'll send you the latest updates, how-to's, and solutions to empower you at every endpoint.
By signing up you agree to our Privacy Policy.
Recast Software recently released Right Click Tools 4.0. Updates include minor enhancements to the Community edition and an entire infrastructure overhaul to the Enterprise edition. Here's a quick overview on what's new:
Architecture Improvements:
Recast Proxy, adds Multi-Domain / Workgroup Support [Overview Blog Post] [Deployment Blog Post]
Kiosk: Manage Kiosk devices quickly via custom templates you can create inside the tool. [Blog Post]
Unified Write Filters: Lock down a machine, controlling which areas of the drive are write-able, and which ones revert each reboot.
Builder: Used for automate repetitious console actions. [Blog Post]
Action Tools
System Information Update
Adds Windows 10 Build info
Adds Battery Info Tab
Dashboards: Quick view of your environment's status for Software Updates, LAPS & Bitlocker.
Export to CSV, allows you to easily capture the data for further manipulation and reporting.
‍
Deep dive blog posts will be coming for each of those new features soon, so stay tuned!
What does this mean for Community edition users? It means that the powerful tool set continues to evolve with each release. As for the Enterprise customers, there was a lot of movement under the hood in this release. Nearly a complete re-write of the code base to help align future development with an agile work flow, allowing a more rapid release cadence. Along with architecture improvements, you'll see drastic changes in Builder. If you used it before, you'll really appreciate the update to this automation engine.
Expect upcoming blog posts to cover these updates in further detail and examples of how to leverage them along with an [Upgrade Post]
In the meantime, download Right Click Tools 4.0 today and test drive the new features (receive 30 days of Enterprise free when you download the tools).
RecastSoftware.Com