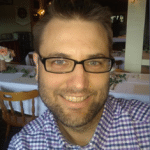 Gary Blok
January 10, 2021
Right Click Tools Proxy and Agents Webinar
See step-by-step how to solve common problems using the Recast Proxy and Recast Agent.
Presented by our engineers, see how to solve common problems, such as:
Enable admins to run Right Click Tools without admin permissions or firewall exceptions on locked down devices
Allow Right Click Tools to work over the Cloud Management Gateway (CMG)
Run actions as different service accounts, enabling support for untrusted domains
Scope permissions for your Right Click Tools users to limit which devices and users they're allowed to interact with
See how Right Click Tools are changing the way systems are managed.
Immediately boost productivity with our limited, free to use, Community Edition.
Get started with Right Click Tools today: