Systems Management
Recast Management Server – What is It and Why Do I Need It?
What is Recast Management Server?
Recast Management Server (RMS) is the centralized web interface for Recast Enterprise products, including Right Click Tools, and Endpoint Insights. Hosted on a server of your choice, RMS utilizes an on-premises SQL database to house settings, configurations, logs, etc.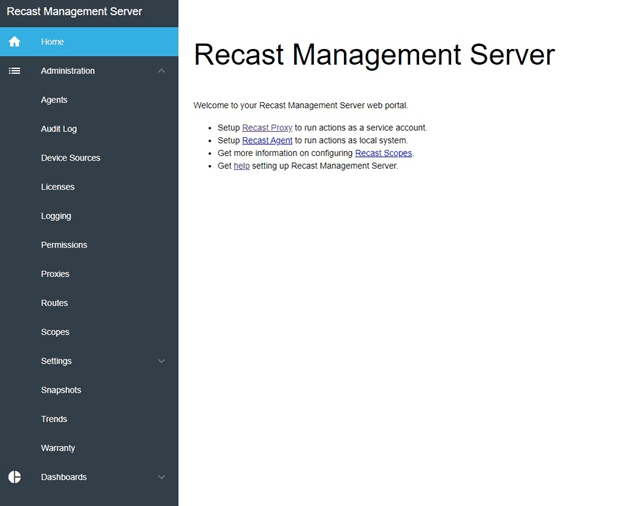 Why do I need the Recast Management Server?
The implementation of RMS allows for greater control and functionality. This is great for more complex environments that might have features like multiple domains, a Cloud Management Gateway (CMG), access restrictions and more.
Even if your environment is less complex, RMS still offers some great features and better insights than what is natively available in your environment. With a Right Click Tools subscription, you get access to a web version of our four main dashboards; Active Directory Clean Up, BitLocker, LAPS, and Software Updates. With RMS, you can allow access to the dashboards without having to give access to your ConfigMgr environment. You can also set up trends for those dashboards where you can track compliance over time for the various dashboards.
Does your security team have strict rules on who has access to what?
Worry not, with RMS you can provide AD users or groups with access to right click actions comparable to the roles given to them in ConfigMgr. Want to give a help desk user access to retrieve a BitLocker recovery key, but don't want them to be able to reset it? Want to allow a user to view Remote Software but you don't want them to be able to uninstall software? RMS can help you achieve those goals!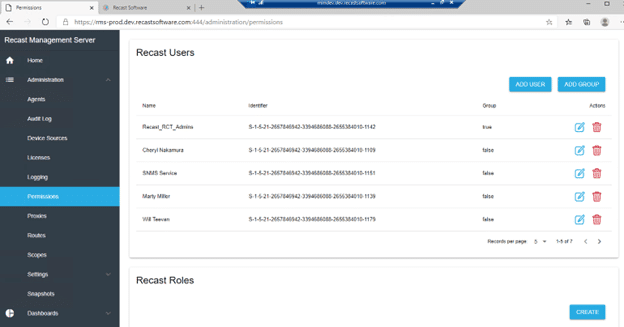 What else can the Recast Management Server do?
You guessed it folks, that's not all! RMS can be used to keep tabs on your Recast Agents and Recast Proxies. Even better, you can control your routes, this will determine which Recast Proxy to use for a Recast Action. Configuration of routes allows for access to devices over the ConfigMgr Fast Channel so you can run actions against device on the CMG. With Recast scopes you can assign limit actions to objects in a specific Active Directory Domain, Active Directory Path, Active Directory Group, ConfigMgr Site, ConfigMgr Device Collection, or ConfigMgr User Collections.


What if I have Endpoint Insights?
Running the Recast Management Server (RMS) is the key to unlocking warranty information for the endpoints across your organization. RMS acts as a middleman between all your devices in ConfigMgr and our website so we can reach out to the vendor and retrieve the warranty information and store it into your ConfigMgr DB.

No matter if you have a Right Click Tools subscription, Endpoint Insights or both, RMS allows you to maintain all your licenses in one place and see what your technicians are doing with an audit log. RMS is a powerful addition to your environment that empowers you and your Recast tools!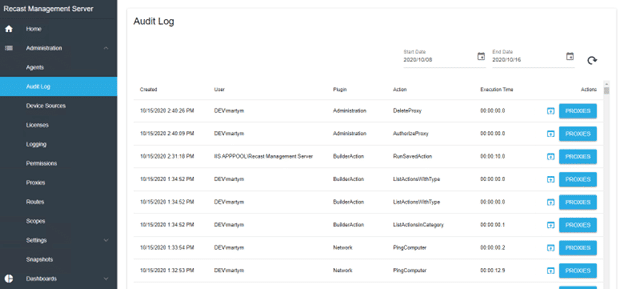 If you need any assistance getting RMS installed or configured, feel free to reach out by submit a support ticket or email support@recastsoftware.com.