Right Click Tools 4.2 – What's New Overview
We here at Recast are keeping busy, writing code and adding new features to Right Click Tools at an increasing rate. Here's a look back at a few new features we shipped in the first quarter of 2020, including updates to:
Remote Software Center
Client Info
System Info
Hardware and Firmware Audit Dashboard
Large Collection Support
‍
Remote Software Center will now display items deployed to users.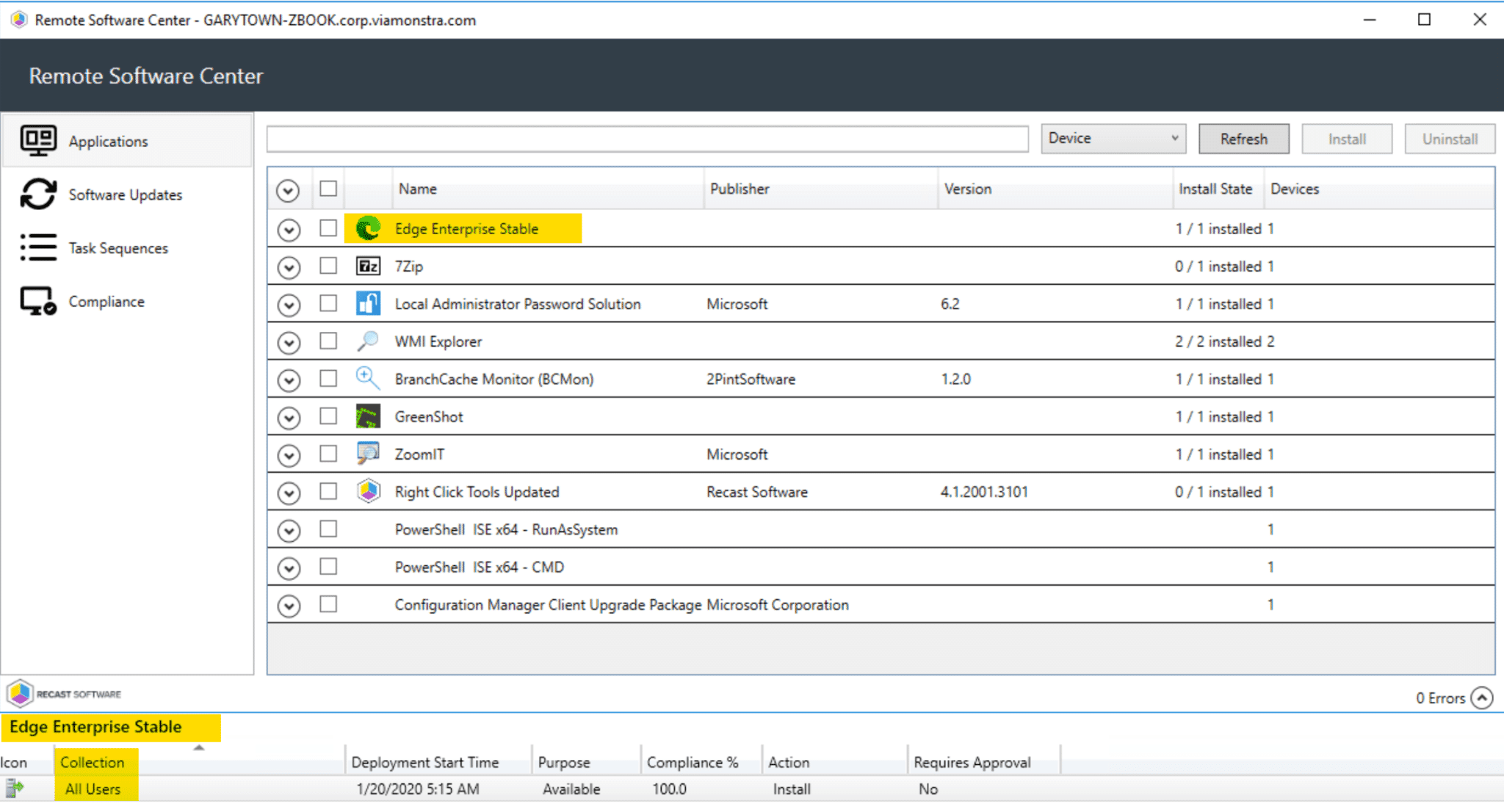 Client Info, and System Info now support multiple devices at the same time. This is pretty cool. You want to get an overview of a collection or group of computers? See how many computers have cached a specific piece of content? See how many and which computers installed an application? Now you can easily do that.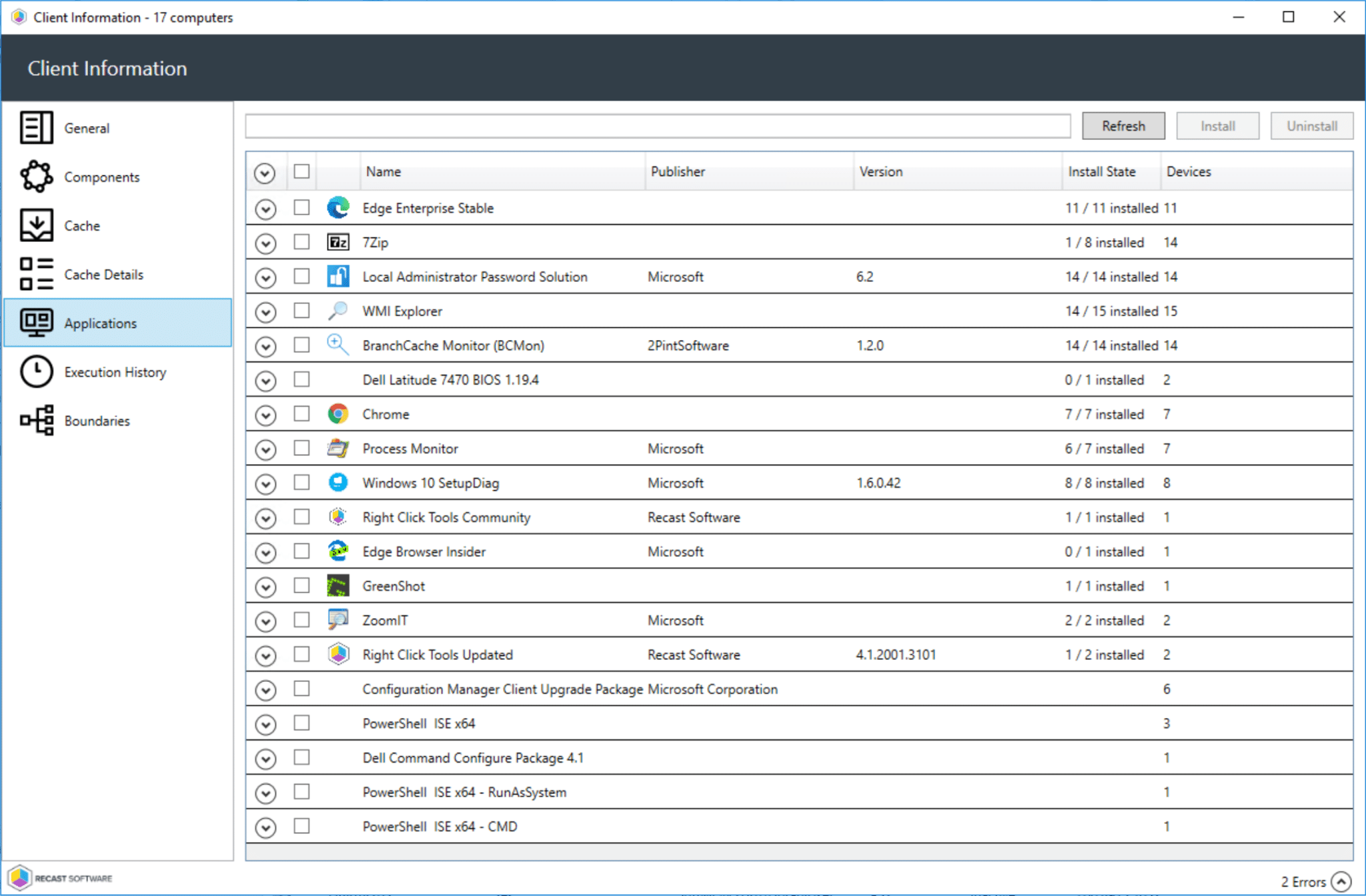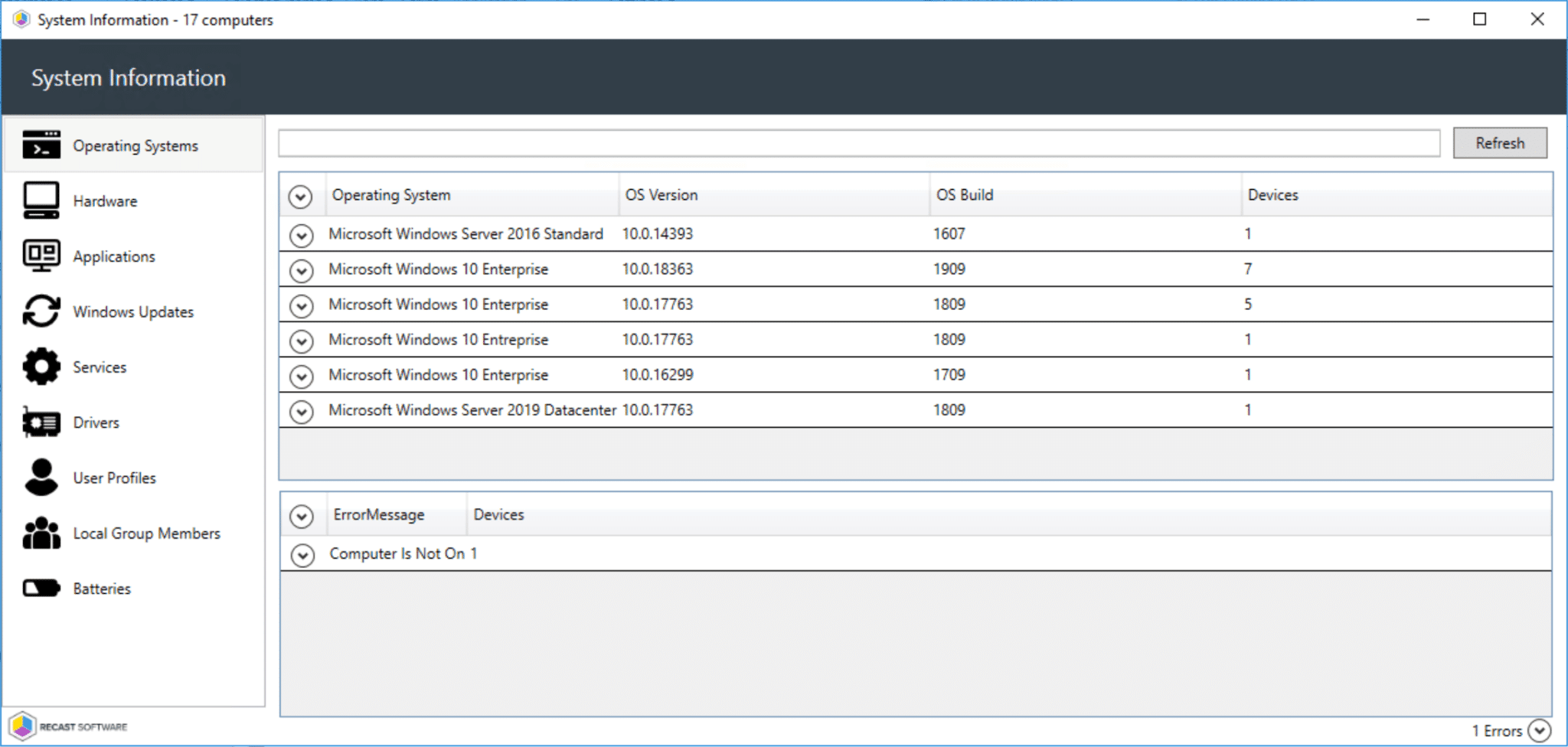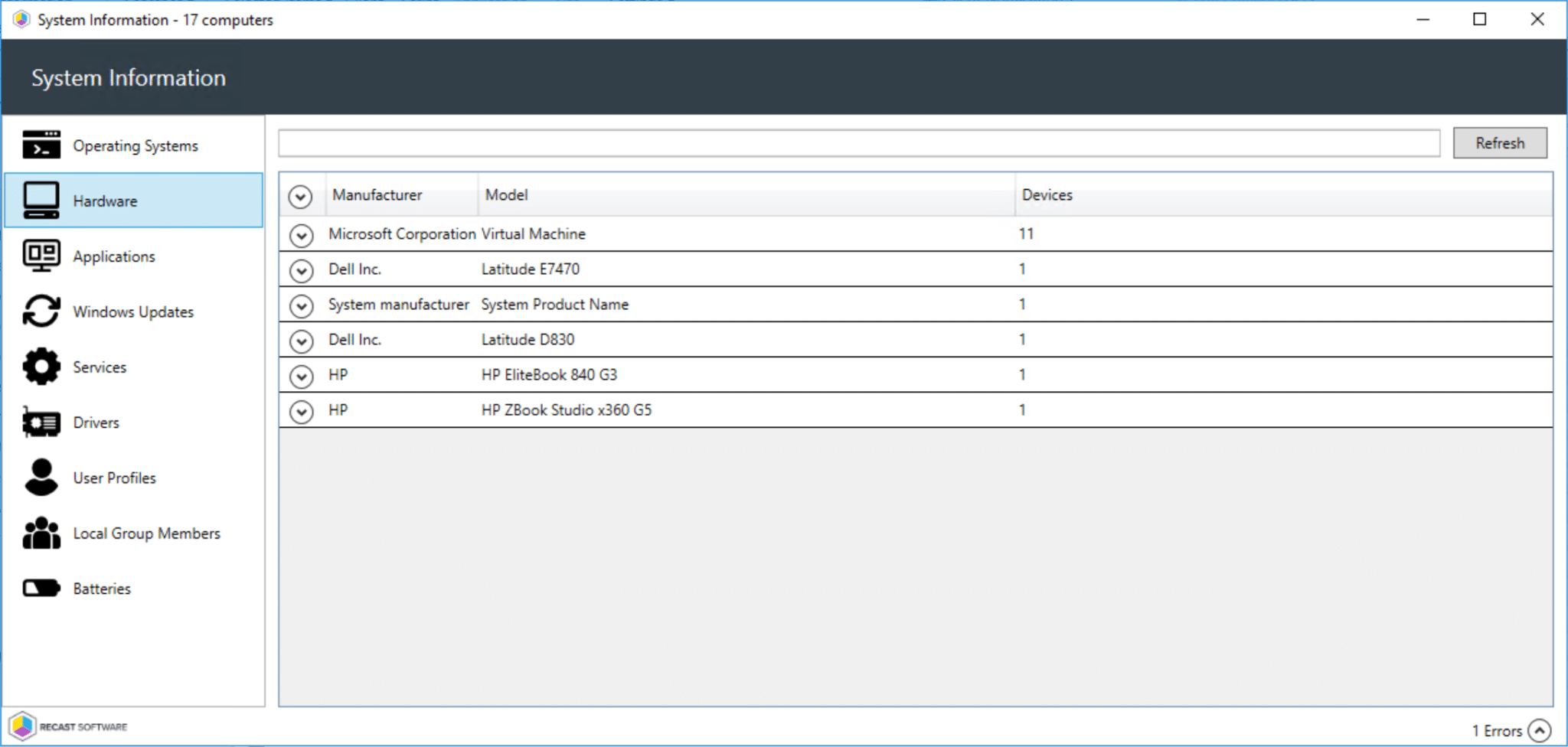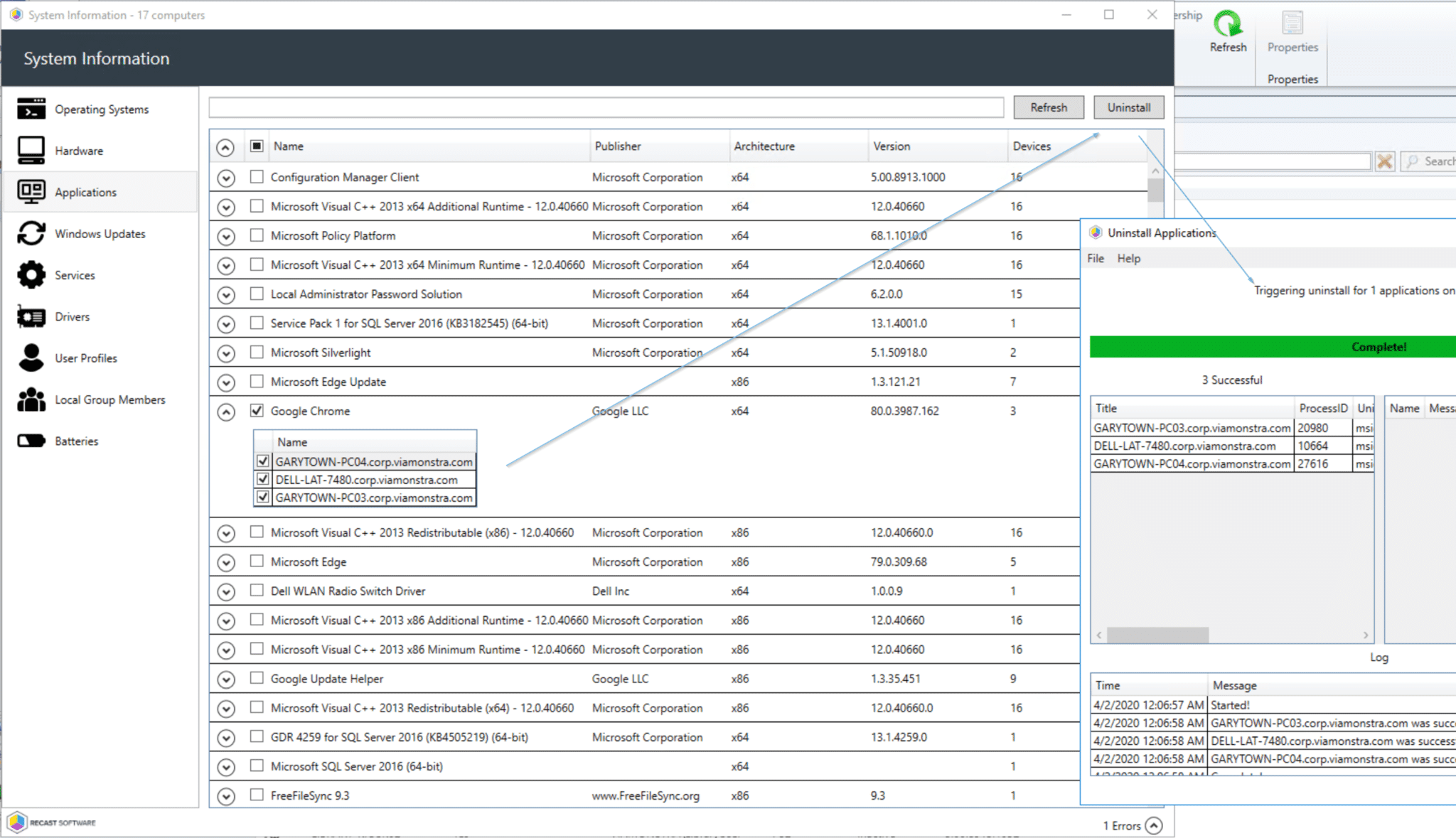 Hardware / Firmware Dashboard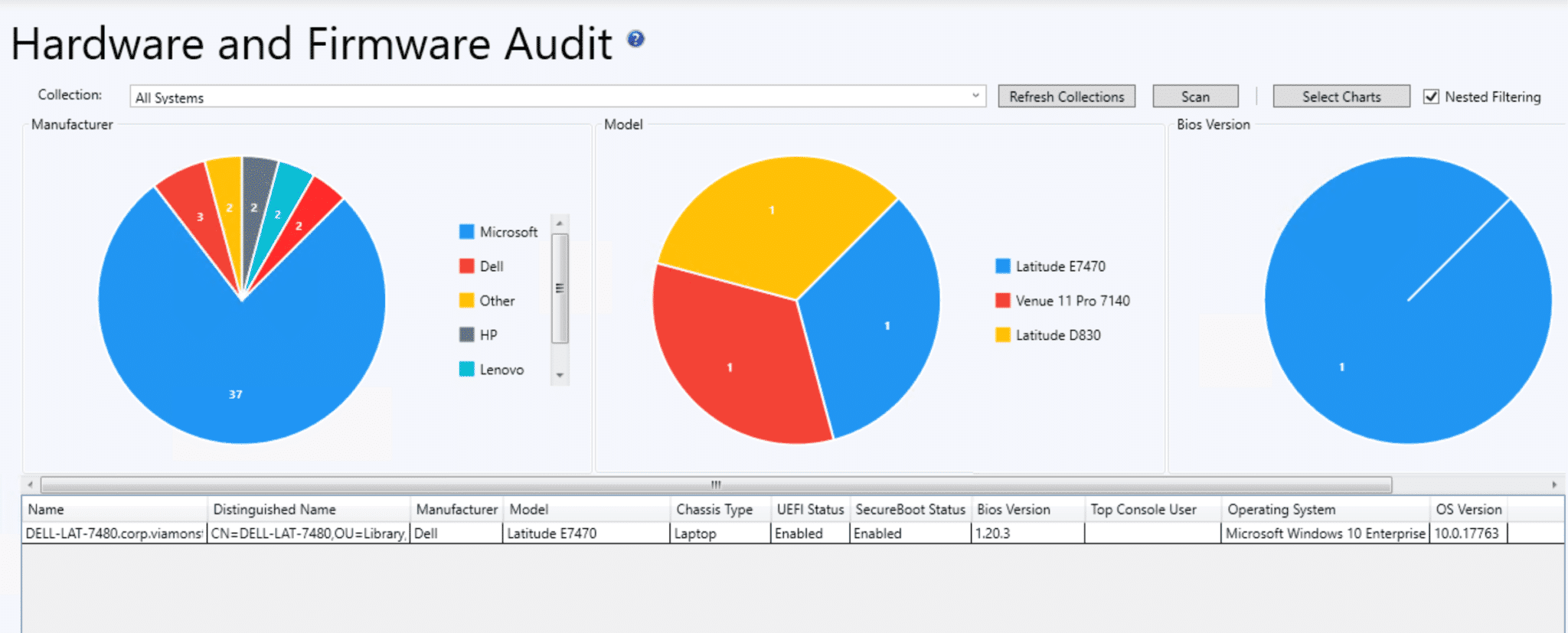 ‍
Large Collection Support: In this release, we also were able to increase the collection sizes we can take action on by changing the method in which we try actions on those larger collections. Let us know if you see improvements, because you should!
‍
‍Related Posts:
‍4.2 What's New – Client Information
4.2 What's New – System Information
4.2 What's New – Hardware & Firmware Audit Dashboard
4.2 What's New – Remote Software Center
See how Right Click Tools are changing the way systems are managed.
Immediately boost productivity with our limited, free to use, Community Edition.
Get started with Right Click Tools today: