Right Click Tools
Right Click Tools Management Server 4.1 – Technical Guide to upgrading from 4.0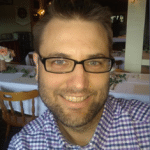 Gary Blok
Published on:
April 5, 2020
Receive notification right in your inbox whenever new content like this is released & sign up for our email list!
We'll send you the latest updates, how-to's, and solutions to empower you at every endpoint.
By signing up you agree to our Privacy Policy.
Recast Right Click Tools 4.1 released and as part of it the Recast Management Server also has a new installer. The upgrade is very straight forward, and we have a few minute video to show for it.
Here are a few extra details that might be helpful in a few situations. First, let's start with what you have for 4.0. You'll have the Recast Management Server 4.0.X installed, and the prerequisite of .Net Core 2.2.6 Windows Server Hosting. The single installer installs three components.

For 4.1, the prerequisite has been updated to 3.1.0. If nothing else on this server requires .NET Core 2.2.6, you can remove them before you start your upgrade and install the 3.1.0 version. If you leave it on there, that's fine too, 2.2.6 and 3.1.0 can both run on the same server.
In this first upgrade walk-through, we'll leave the 2.2.6 .NET Core Windows Server Hosting installed and upgrade to 4.1. We've downloaded 4.1 from the Recast Portal, now we're going to walk-through. Launching the Installer, it will prompt for the updated prerequisite, unless it's already installed.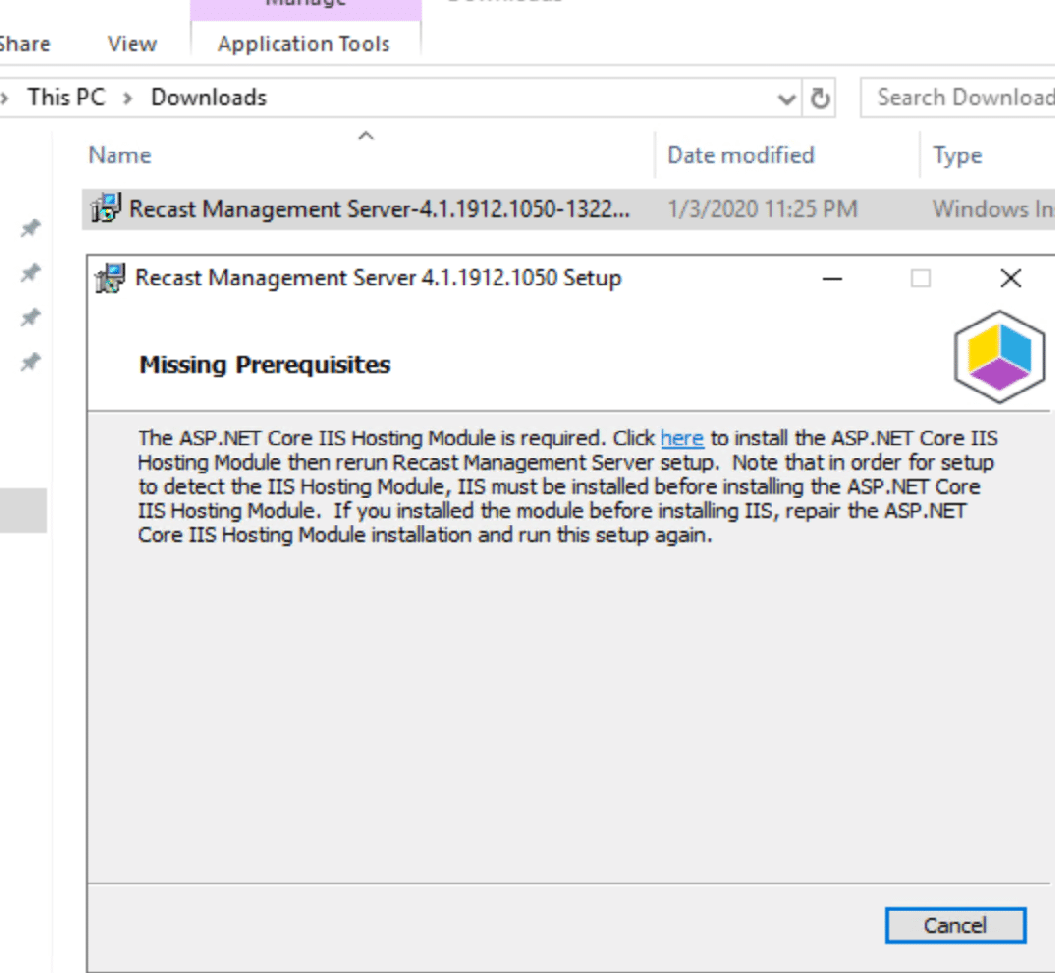 Now click the link "here" and it launches the browser and starts the download of the .Net Core 3.1.0 Windows Server Hosting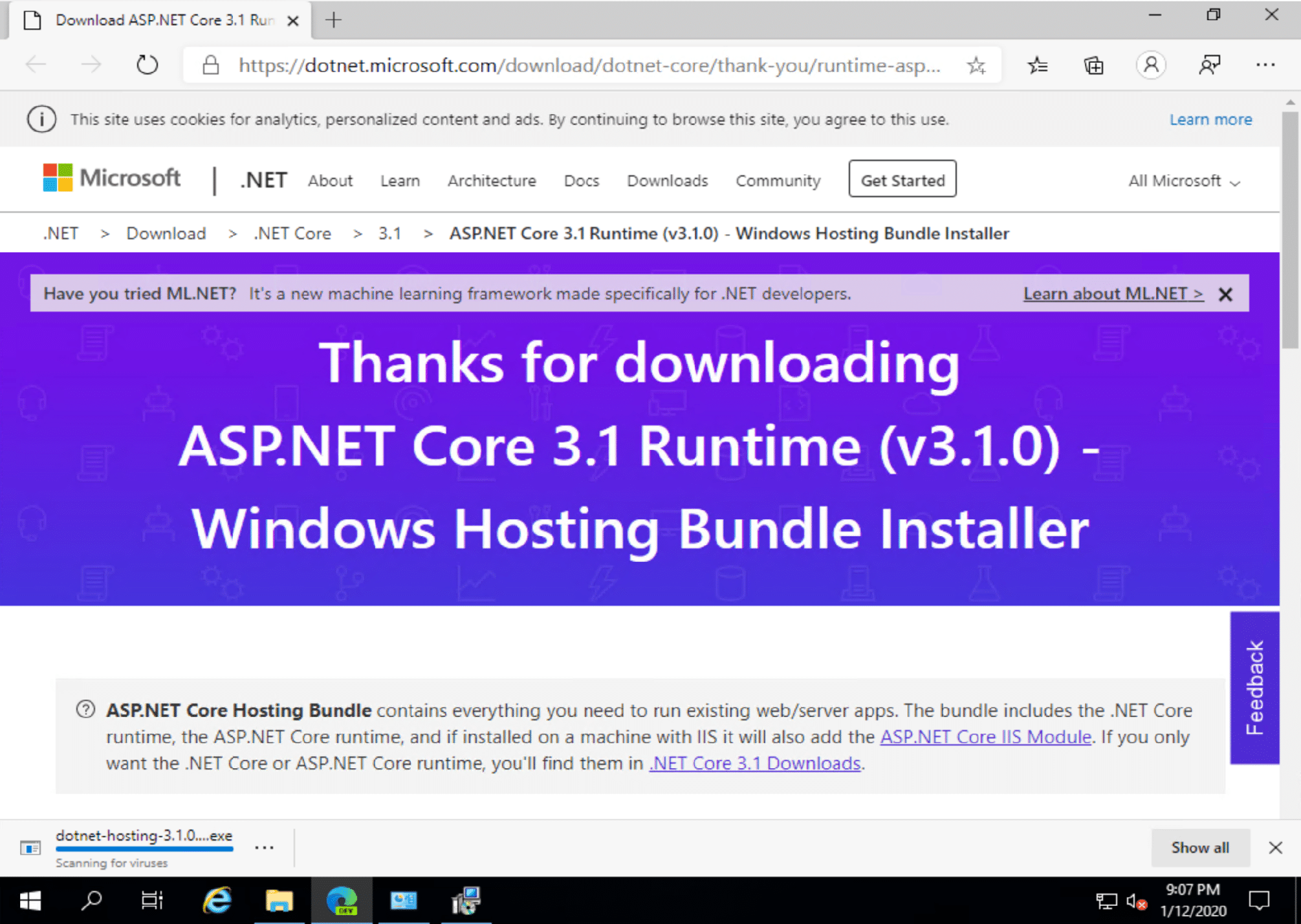 Once downloaded, launch the installer.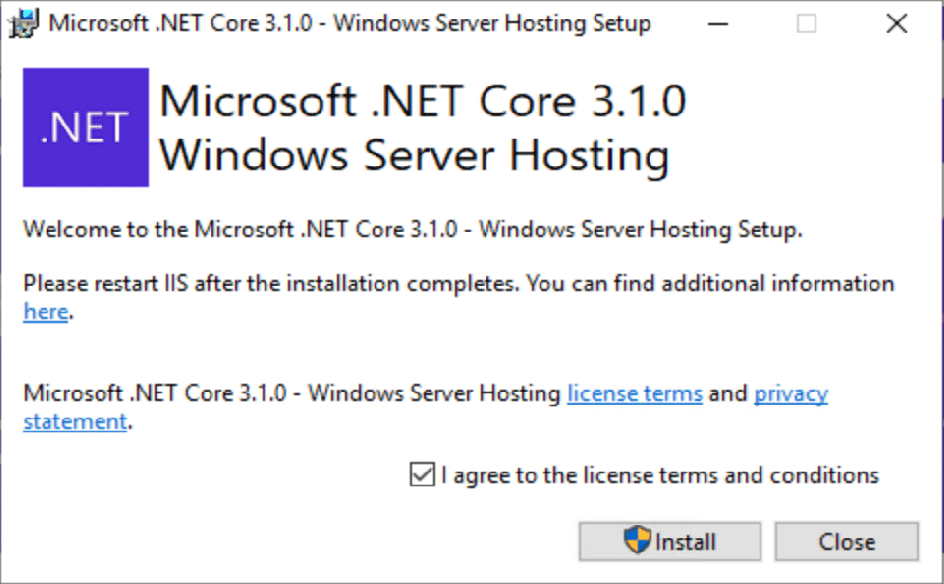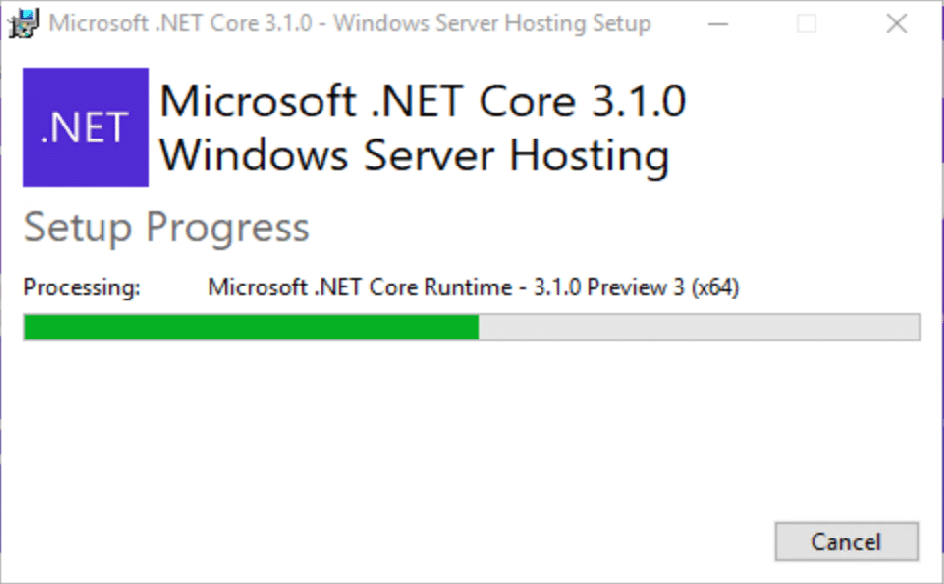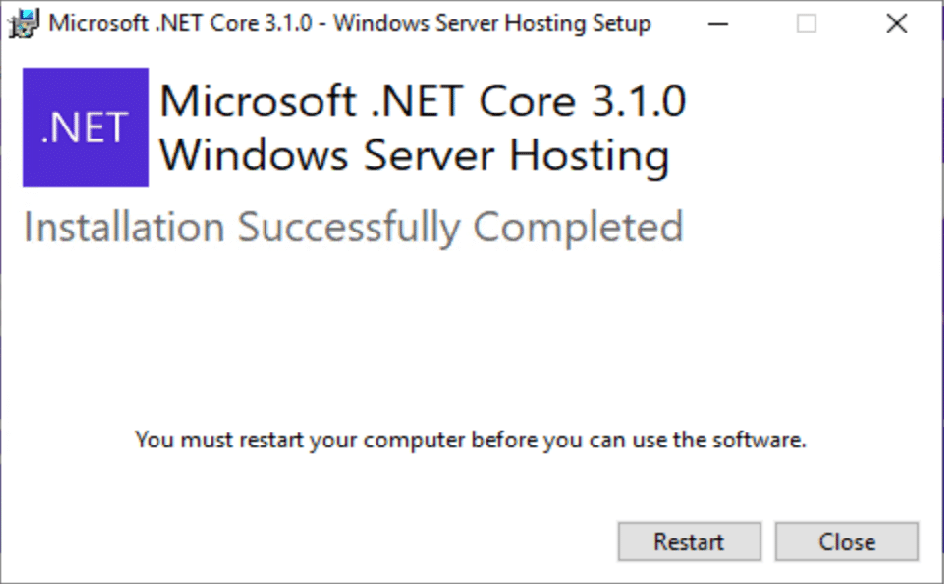 After the Install, it prompts for a restart. On other tests, when uninstalling the 2.2.6 version first, it did not prompt for a reboot, but we still recommend it if it doesn't. Once Installed, you'll see the new installers in the programs control applet.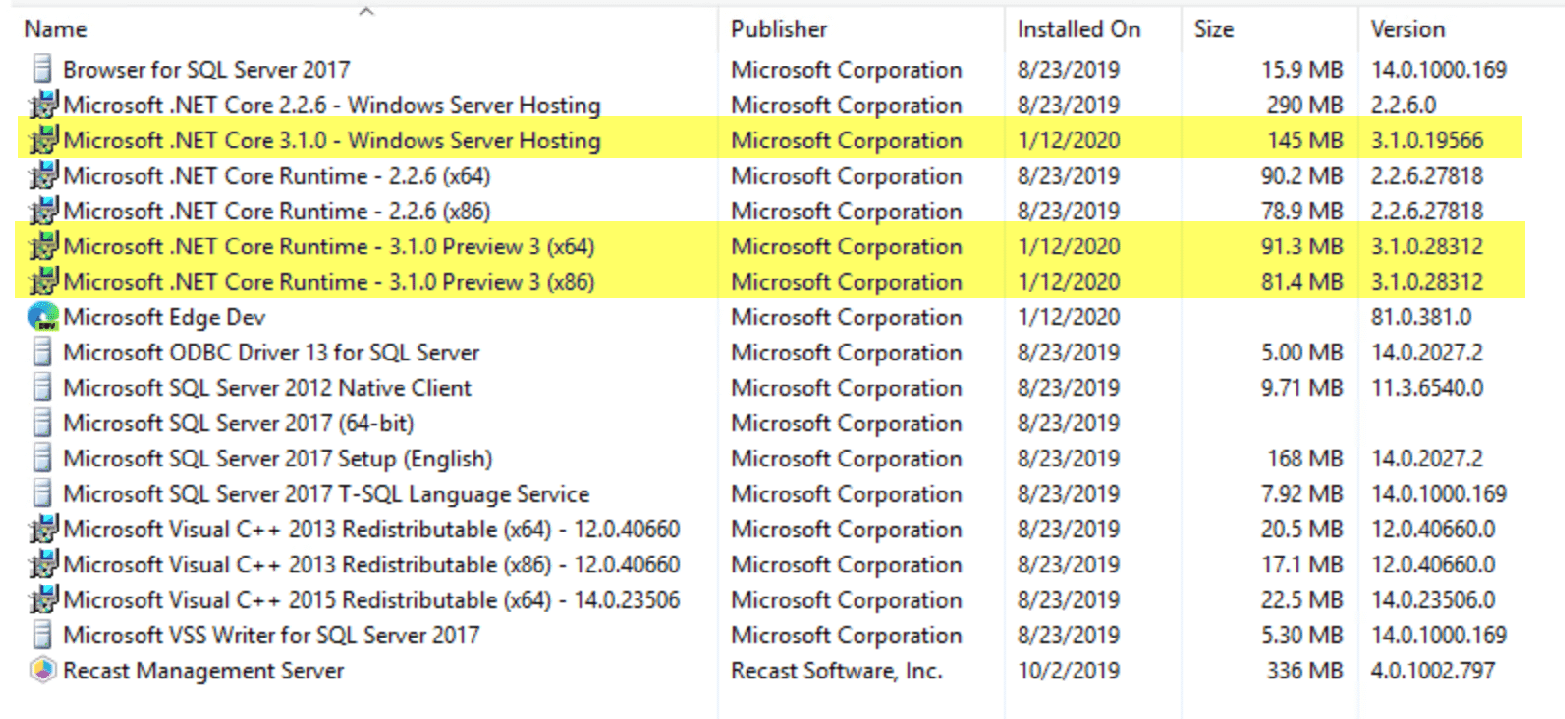 Now that the prerequisite is installed, we can go ahead and install Recast Management Server 4.1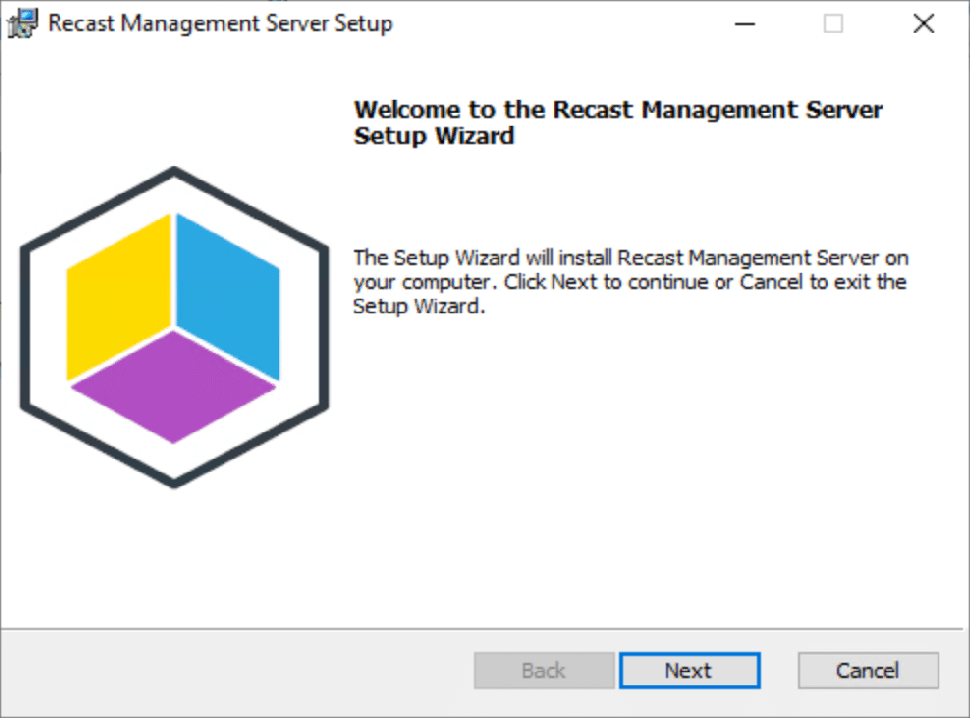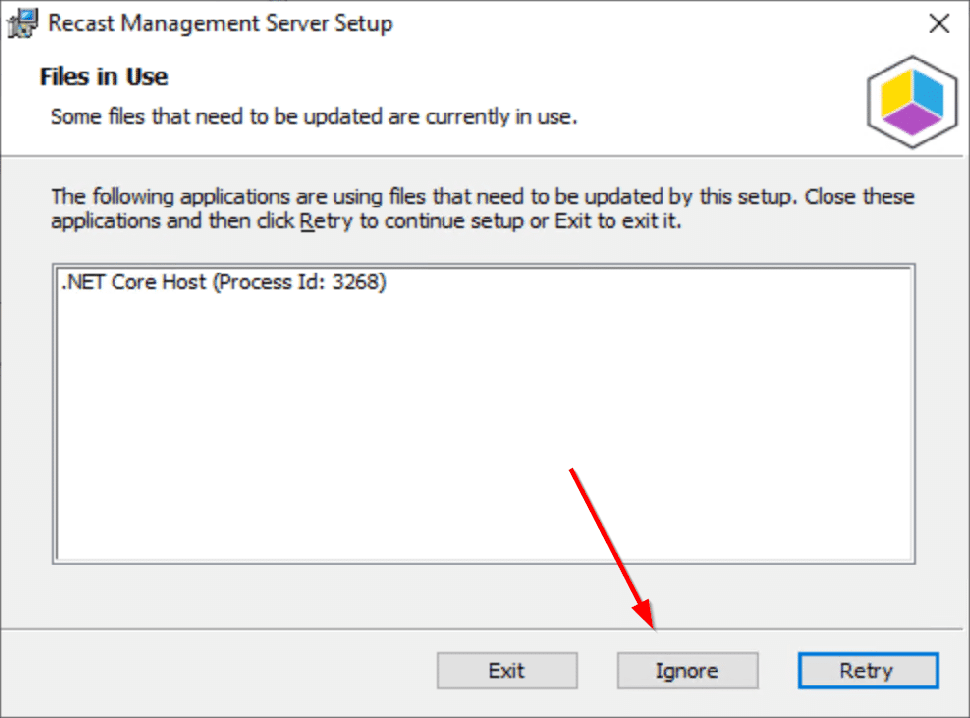 Files in Use may happen during the installer on occasion. When we removed 2.2.6 and rebooted before installing 3.1.0, we didn't see the "File in Use" dialog box. However, if you do see it, just click ignore each time, and it will still install properly.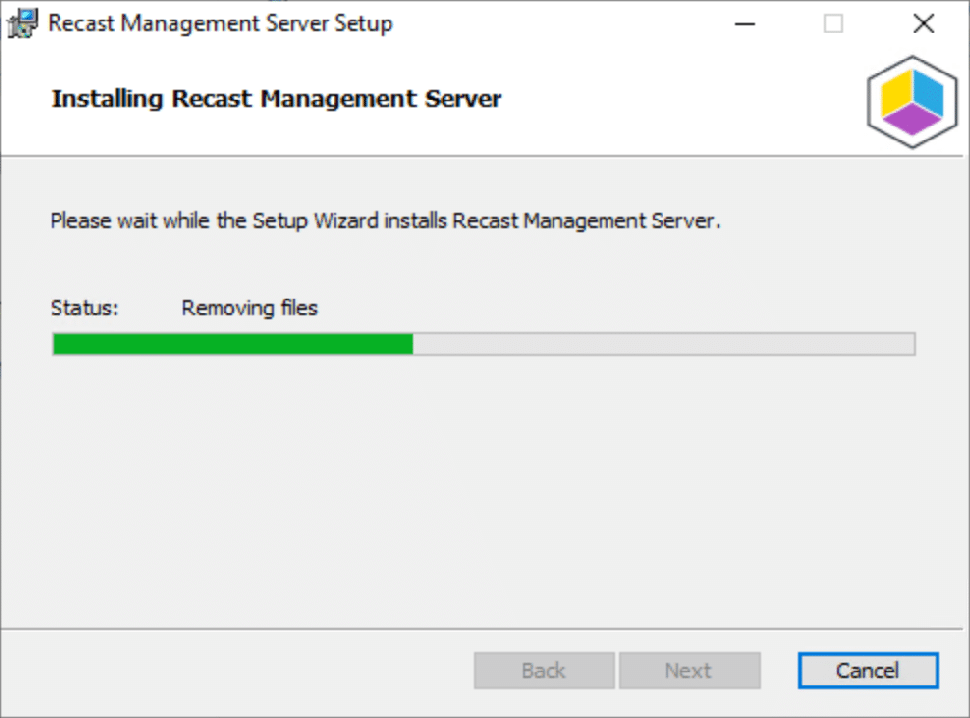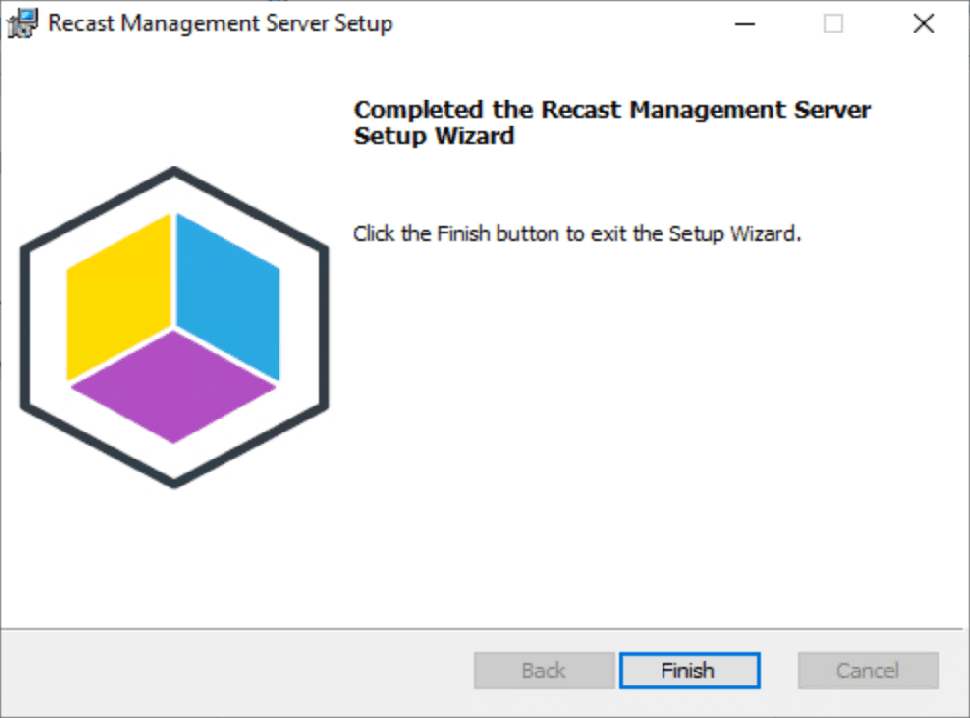 Once Installed, go ahead and confirm. Check the Portal, confirm it's all working.
And you can also check version in Programs and in the ConfigMgr Console in the Recast Software Node.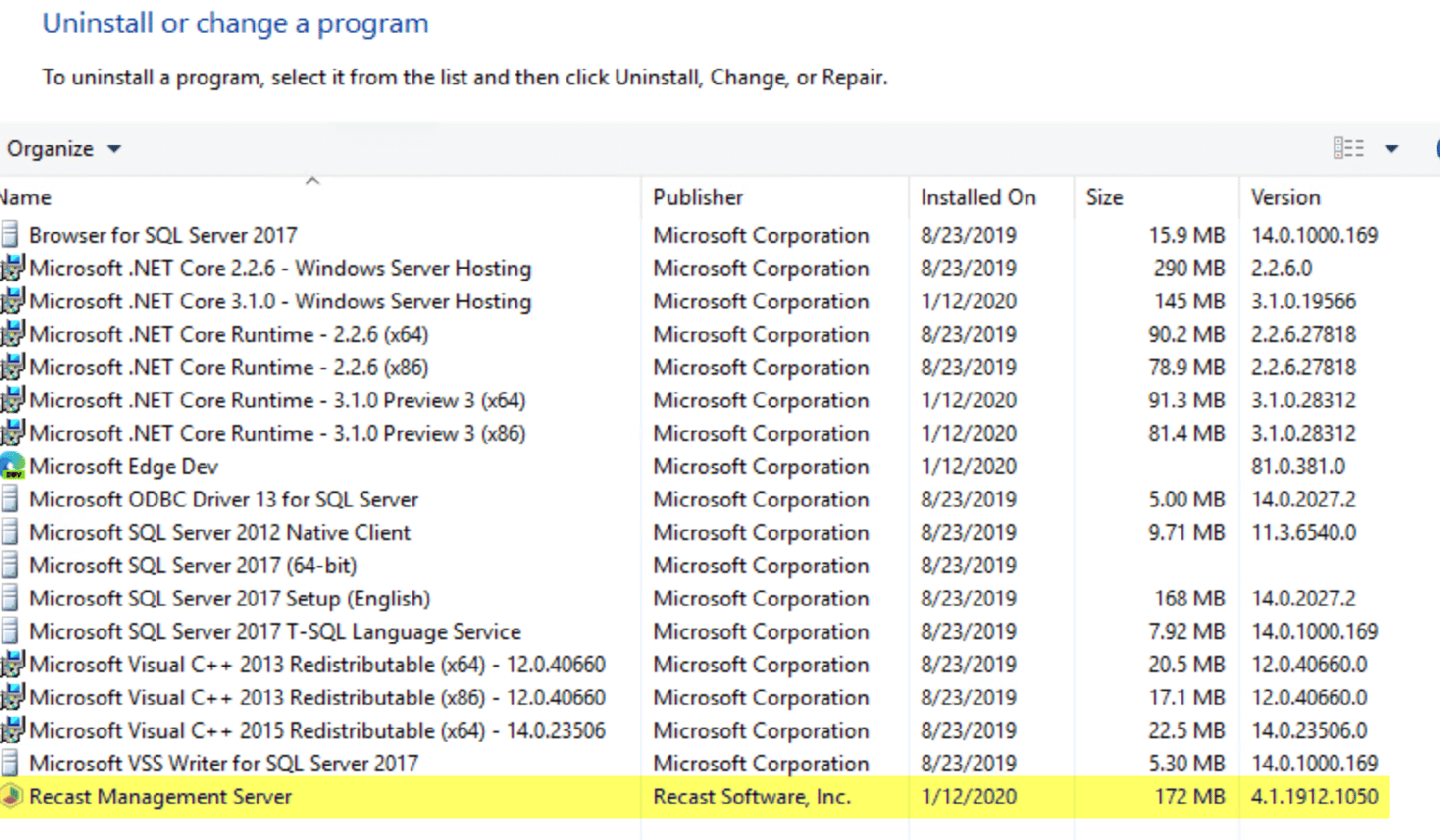 Now you've got your Recast Management Server upgraded, go enjoy your new features, which we discuss in other posts.
BONUS Material… Cleaning up .Net Core 2.2.6 Windows Server Hosting post Recast Media Server 4.1 Upgrade. If you don't like having anything additional installed on your servers that are not needed and try to uninstall 2.2.6, you'll run into an issue, and here is a way to resolve it. Lets walk through the process.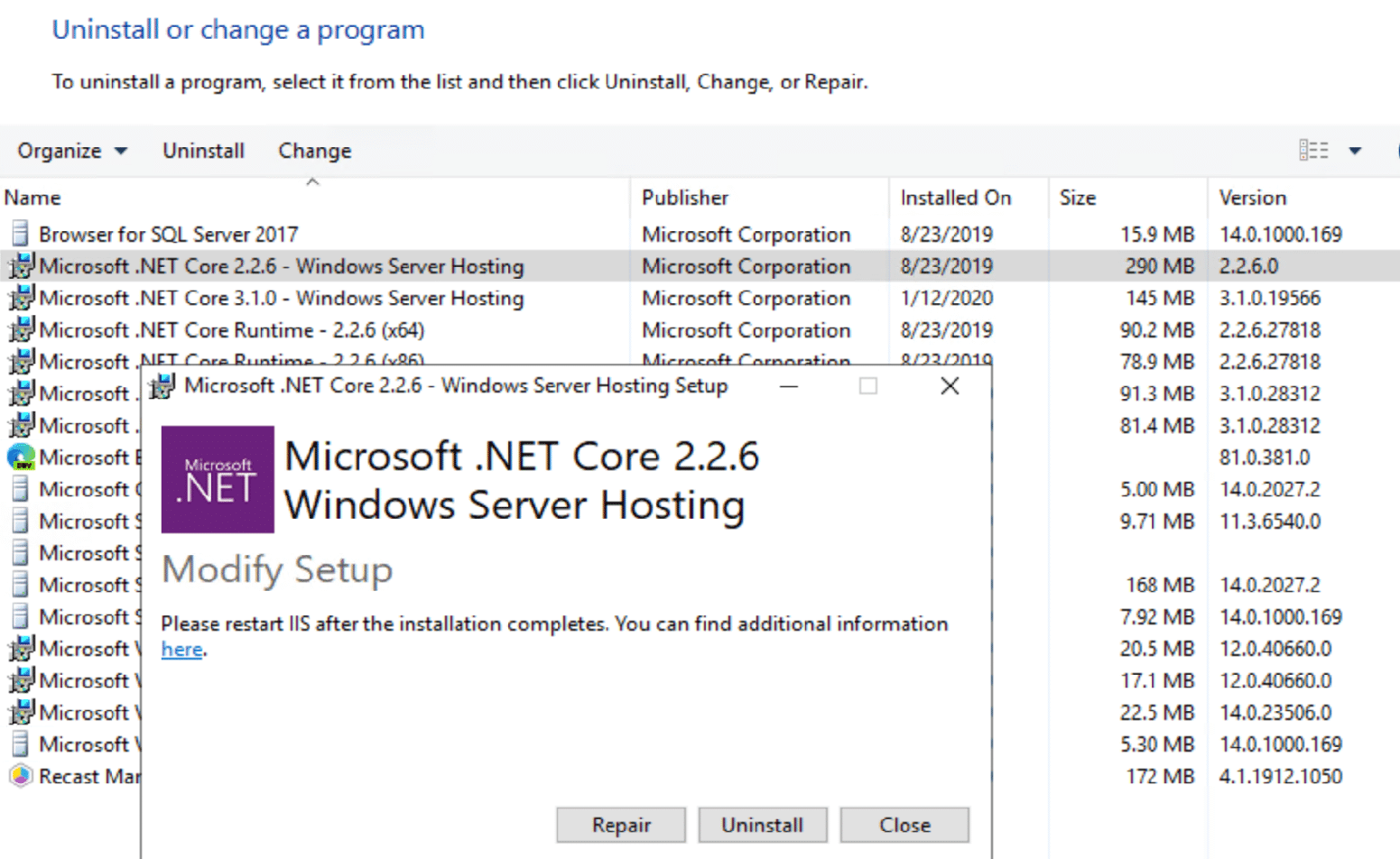 ‍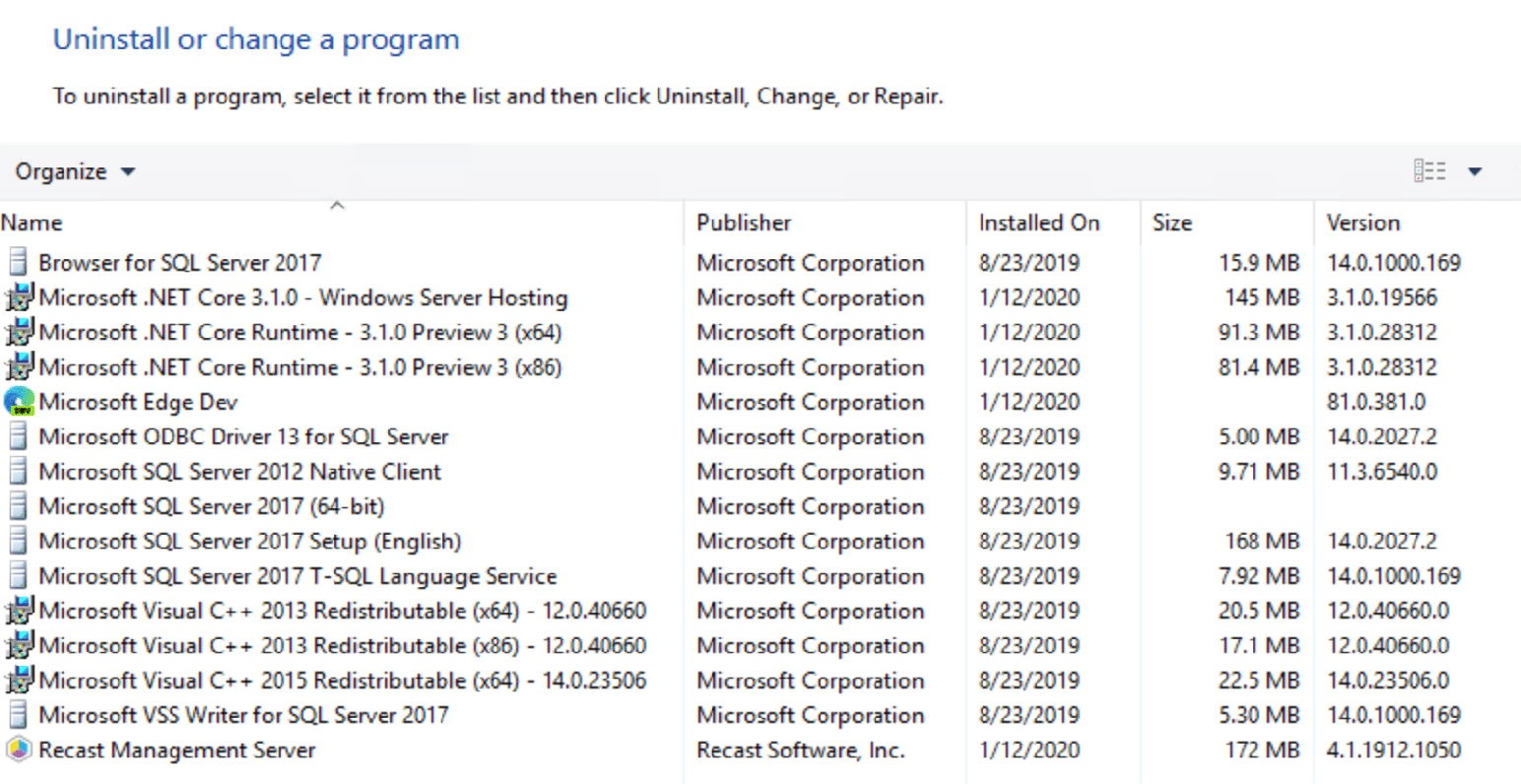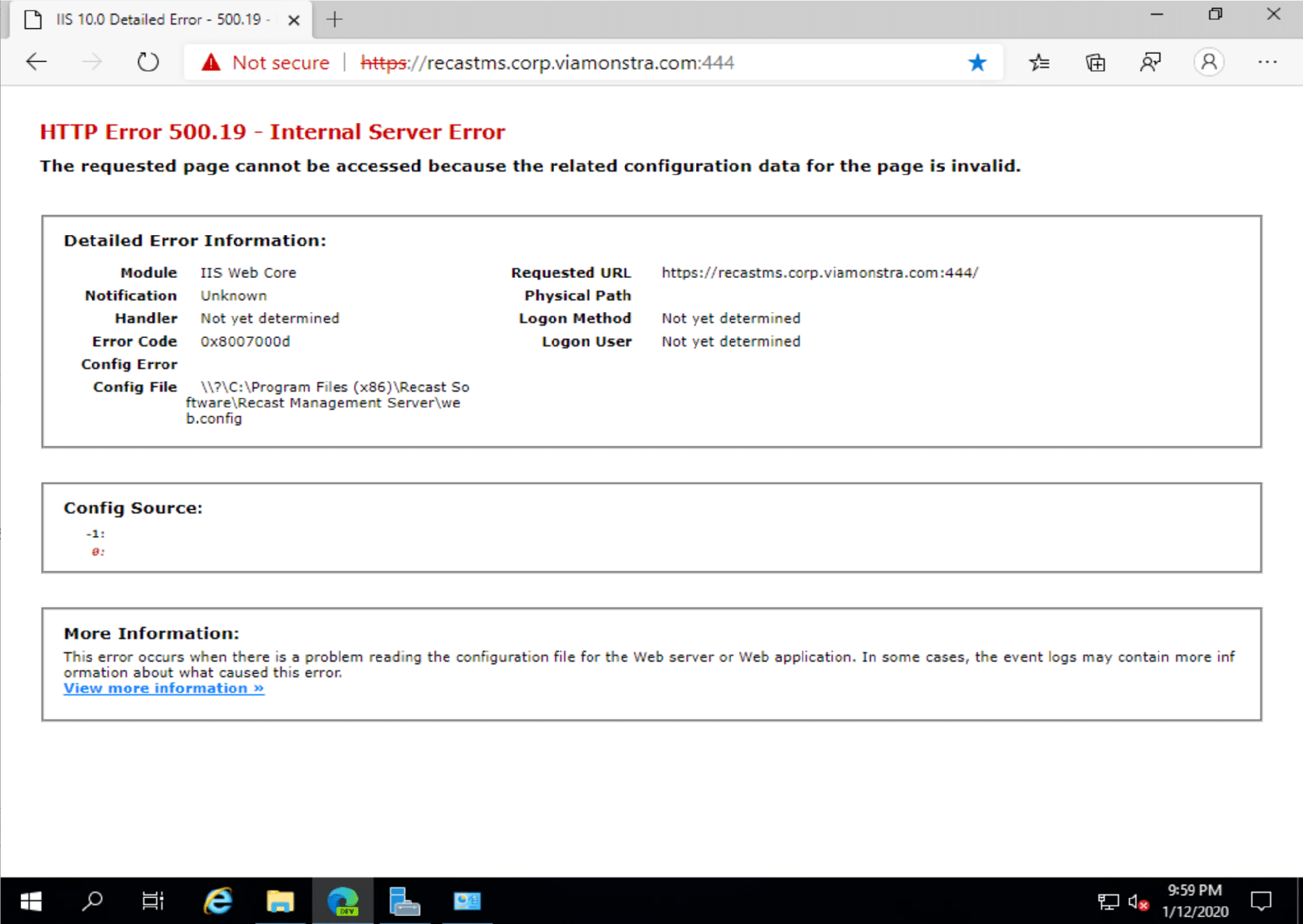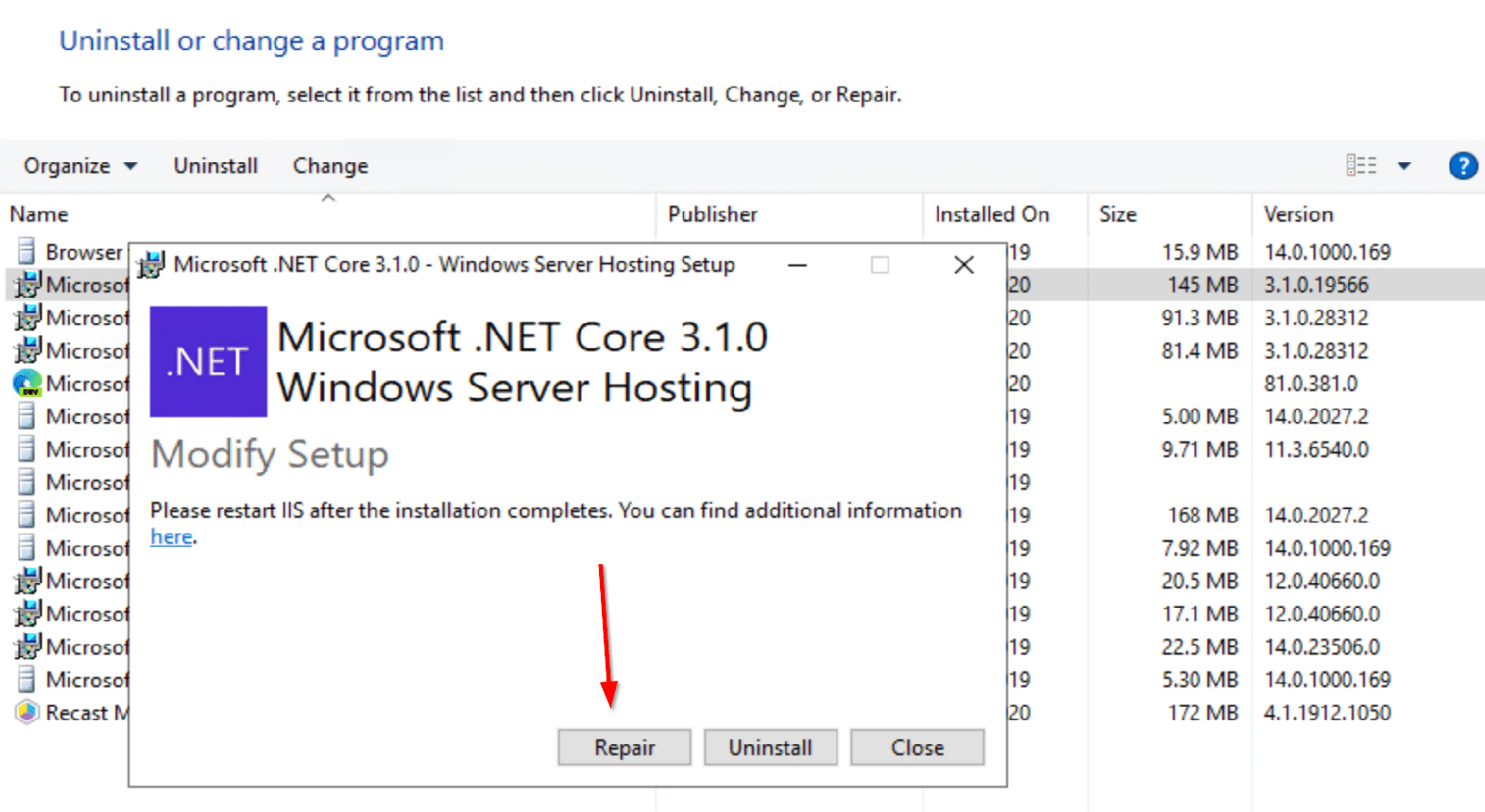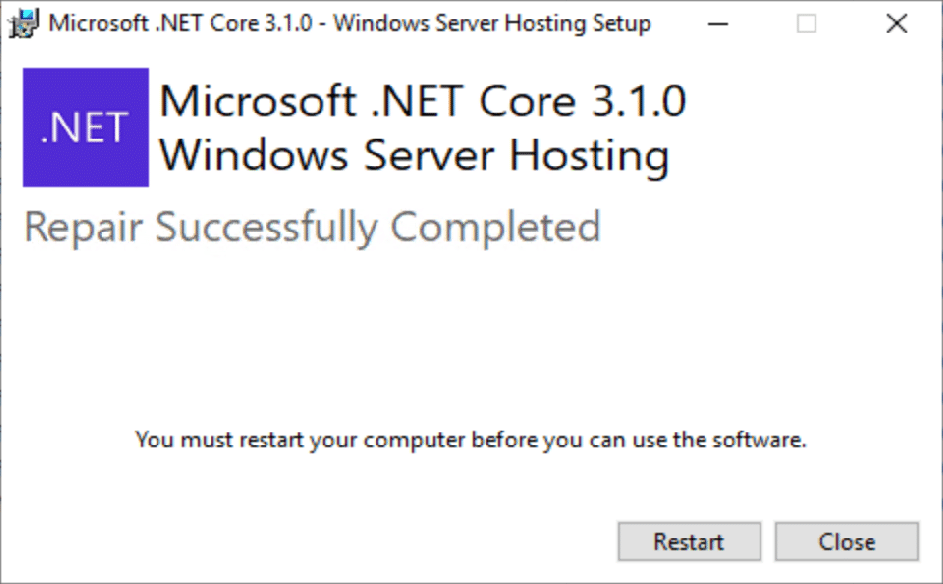 Need help upgrading from a previous version? Submit a ticket or schedule time on our calendar from our Customer Support page.
‍
Related Blog Posts:
‍What's New in Right Click Tools: 4.1 Tech Overview
What's New in Right Click Tools: 4.1 Tech Overview – Hardware Audit Dashboard
What's New in Right Click Tools: 4.1 Tech Overview – Remote Software Center