Right Click Tools
Webinar Recording: What's New in Right Click Tools 4.2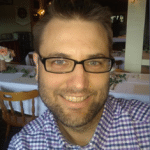 Gary Blok
Published on:
April 30, 2020
Receive notification right in your inbox whenever new content like this is released & sign up for our email list!
We'll send you the latest updates, how-to's, and solutions to empower you at every endpoint.
By signing up you agree to our Privacy Policy.
Presented by the developers of Right Click Tools, get a closer look at all the new features and improvements in version 4.2, including improvements to Client Information Tool, System Information Tool, Remote Software Center and Hardware & Firmware Audit Dashboard. Plus we included several questions from the Q&A portion.
‍
Audience Q&A:
Q: Could you re-run forced task/application with the tools? A: Yes, you can right click on the results and run any of our tools.
‍Q: What about keys stored in MBAM? A: We fully support stand-alone (legacy) MBAM.
‍Q: How does the BitLocker compliance tool handle co-managed environments with Intune and Azure AD? A: If the workload is configured for Configuration Manager to manage encryption, the data will be stored in the CM database. We do not currently have tools that monitor encryption in Intune/AzureAD. We would love to add that support. The more feature requests we get for it, the more likely it is to happen sooner.
Q: Do you have any documentation on making the Right Click Tools client an application in SCCM? A: Yes, both the Right Click Tools themselves and the client (Device Proxies) can be installed silently, find silent installation info here.
‍Q: Installs over existing Enterprise edition, we just need to run the installer, correct? A: Yes, the only thing to keep in in mind is the whole environment (Right Click Tools, Recast Management Server, and any proxies) are all upgraded at the same time.
Q: Can I launch these tools from the command line, or must they be launched from the SCCM Admin Console? (trying to determine if I'd have to install the AC on all the helpdesk personnel's computers). A: They must be run from the ConfigMgr console. If you're an Enterprise customer there's an optional Recast Management Server component that provides a Rest API if you want to run some of your own automation.
Q: Do we have any limitations as how much machines or collections can be managed at the same time? A: For Enterprise customers: there's no machine limit on our side. There might be practical limits but there's nothing intentional on our end.
Q: Is there any additional setup required for MBAM password retrieval tool? A:Yes, there's some configuration to specify the MBAM details.
Q: Do you have a FAQ on common connection problems? RPC not available, computer not on (when we know it is), etc.? A: Yes, check out our documentation site here.
‍Q: What's the difference between Right Click Tools Community and Enterprise editions? A: A breakdown of the differences can be found here.
Related Posts:
‍4.2 What's New – Client Information
4.2 What's New – System Information
4.2 What's New – Hardware & Firmware Audit Dashboard
4.2 What's New – Remote Software Center
‍
Interested in getting a price quote for the Enterprise edition in your environment? Get a quote now.