Right Click Tools
What's New in Right Click Tools: December Release Roundup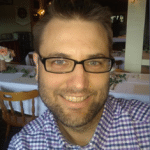 Gary Blok
Published on:
March 4, 2020
Receive notification right in your inbox whenever new content like this is released & sign up for our email list!
We'll send you the latest updates, how-to's, and solutions to empower you at every endpoint.
By signing up you agree to our Privacy Policy.
Here's a quick summary of the new features added, and bugs fixed in Right Click Tools for December. Each month we will provide a full recap of what's new and each quarter we will publish a series of deep dives of all the big new features you've been asking for. Enterprise Customers can install the latest version by logging into Recast Software Portal.
‍New Features Added:
Remote Software Center
Recast Management Server Install should not reprompt for already configured items on upgrade
Right Click Tools Install should reuse existing server URL configuration on upgrade
Recast Proxy Install should not reprompt for already configured items on upgrade
‍‍
Bugs Fixed:
System Information – Delete Profile – OneDrive – Company folder gets left behind
Open Device Folder – Nullable object must have a value exception
Add Devices to Collection Tool – ConfigMgr status messages are missing MachineName when devices are added to a collection
Distribution Point Content – Redistribute Content on a large number of items causes the message box prompt to get too large
Recast Management Server – Adding the local administrator SID to the users table breaks permissions checks
Hardware Dashboard – Index out of bounds exception
Quick Query – Open Client Installation Log File Folder disabled
Quick Query – Add Devices to Collection crashes the tools
Client Information – Invalid error message when triggering an application install
Recast Management Server: AuditLevel Is Not Being Respected
Kiosk Manager – Manage Profiles & Apply Profiles both allow multiselect in the UI
Time out is being reported when scheduling shutdown or restart, but the schedule is set successfully
Runner: Device Actions Ran Against Collection Do Not Provide Needed Output Parameters
Runner: 'Get Device Collection Members' Does Not Output Needed Parameters
ReLAPS does not show demo data for the second pie chart (laps client install state)
Permissions: Invalid License Files Break All Permissions
Recast Node: Server Information Does Not Appear
If you have ideas for making Right Click Tools even better, we would love to hear them. Please share your new ideas with the community or vote for your favorites on our Feature Request page.