Monthly What's New
What's new in Right Click Tools: July Release Roundup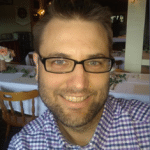 Gary Blok
Published on:
July 31, 2020
Receive notification right in your inbox whenever new content like this is released & sign up for our email list!
We'll send you the latest updates, how-to's, and solutions to empower you at every endpoint.
By signing up you agree to our Privacy Policy.
Here's a quick summary of the new features added and bugs fixed in Right Click Tools for July. Each month we will provide a full recap of what's new and each quarter we will publish a series of deep dives of all the big new features you've been asking for. Enterprise Customers can install the latest version by logging into your Portal Account.
Bugs Fixed:
Distribution Point Content not working with scoped security
SendRecastToastNotification – Custom image files not copying down
System Information – User Profiles – Delete Profile two grid results window shows an incorrect number of profiles
Send Notification – Recast Toast Notification fails for non-admins because C:WindowsTemp is inaccessible
SignalR – Increase max message size to 2MB
RMS – The given key is not in the dictionary error when scopes aren't populated
Schedule Shutdown Tool – Value cannot be null error
RMS – Fast Channel routes allow you to save in an invalid state leading to routing failures
‍New Features Added
BitLocker Dashboard – Add support for filtering by device collection
BitLocker Dashboard – Add encryption method column
System Information – Software Tab – Add MSI code column
BitLocker Status – UI update
BitLocker Status – Force BitLocker Recovery Key on Next Restart
BitLocker Status – Regenerate Recovery Password for Volume
RCT Builder – Add Get RecoveryPasswordsFromDevice action to pull the recovery key from a remote device
If you have ideas for making Right Click Tools even better, we would love to hear them. Please share your new ideas with the community or vote for your favorites on our Feature Request page.
‍