Monthly What's New
What's new in Right Click Tools: June Release Roundup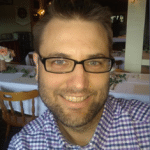 Gary Blok
Published on:
July 9, 2020
Receive notification right in your inbox whenever new content like this is released & sign up for our email list!
We'll send you the latest updates, how-to's, and solutions to empower you at every endpoint.
By signing up you agree to our Privacy Policy.
Here's a quick summary of the new features added, and bugs fixed in Right Click Tools for June. Each month we will provide a full recap of what's new and each quarter we will publish a series of deep dives of all the big new features you've been asking for. Enterprise Customers can install the latest version by logging into your Portal Account.
‍
Bugs Fixed:
Rerun Deployment – Task Sequence – Shows Packages in TSrather than TS Name
UWF Status – Path shows System.GenericDicionary result
Remote Software Center – User based deployments don't work when run against a Recast Agent
Hardware/Firmware Dashboard: Click and hold in scrollbar in chart legend triggers drag and drop
Remote Software Center – Crash on user based deployments
Recast Management Server – Occasional IServiceScope dispose/ second operation on context exceptions
UWF: Install/Remove Windows Feature Fails with Error Code 9
Hardware/Firmware Dashboard: System.FormatException: Inputstring was not in a correct format
UWF: Access Denied When Changing Overlay Size or Type
Schedule Shutdown – Unparsable query error when scheduling a shutdown
AD Get BitLocker Recovery Data – Null Reference Exception
Remote Software Center – Applications tab never loads when using fast channel routes
Multiselecting a large number of devices causes a quota violation error
Interactive PowerShell Prompt – Launching Interactive Command Prompt nested causes a "nullable object must have a value"exception
Client Information – Install application reports failed to run action in Community
‍
‍New Features Added
Content Distribution Monitor Dashboard
Send Notification Tool
Add Right Click Tools to the following console areas: Windows 10 Updates, Microsoft Edge Updates, Office 365 Management, Phased Deployments, Production and Pre-Production Client Deployment, Client Health Dashboard, Health Attestation, Package Conversion Status report
If you have ideas for making Right Click Tools even better, we would love to hear them. Please share your new ideas with the community or vote for your favorites on our Feature Request page.
‍