Right Click Tools
What's New in Right Click Tools: October Release Roundup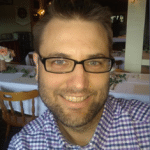 Gary Blok
Published on:
April 4, 2020
Receive notification right in your inbox whenever new content like this is released & sign up for our email list!
We'll send you the latest updates, how-to's, and solutions to empower you at every endpoint.
By signing up you agree to our Privacy Policy.
Here's a quick summary of the new features added, and bugs fixed in Right Click Tools for October. Each month we will provide a full recap of what's new and each quarter we will publish a series of deep dives of all the big new features you've been asking for. Enterprise Customers can install the latest version by logging into Recast Software Portal.
New Features Added:
New Device Hardware Audit Dashboard provides an overview of the devices in your environment (see screenshots below)
AD LAPS tool can now reset the LAPS password expiration date
LAPS Password Expiration tool added to expire LAPS passwords in bulk
Server Status information added to Recast node
Task Sequence content tools now support DP groups
ReLAPS dashboard has a LAPS client installation dashboard
Open release notes action added on ConfigMgr updates and software updates
Start site backup action added to ConfigMgr updates and servicing node
‍
Bugs Fixed:
Fixed issue where Recast Proxies in untrusteddomains were not receiving actions
Client Information – Install / Uninstall optionsgreyed out
System Information – Lenovo model numbers shouldnow show correctly
BitLocker Compliance Dashboard – Compliance datawas not respecting the OU dropdown
Kiosk Manager – Replace Shell will now show anerror message when the shell does not exist
Recast Management Server – Scopes could beselected before selecting a role in the UI, leading to unexpected results
Kiosk Manager – Apply profile no longer showsunconfigured profiles
Kiosk Manager – Fixed an issue that allowedsettings to inadvertently be copied between profiles
Runner – Fixed issue where condition evaluationerror messages weren't being showed
Runner – String conditions do not evaluate
UWF – Invalid exclusions were added to theprofiles
MBAM BitLocker Recovery Keys – Error messagewhen copying key
Kiosk Manager – Reboot on idle does not workwhen shell is replaced
Kiosk Manager – Firefox URL does not work
Kiosk Manager – Relaunch option on browsersoccasionally results in the browser being launched more than once
Export to CSV – Fix issue when exporting datawith commas
Kiosk Manager / Runner – Scheduling an actionwith a recurrence interval of more than 1 day fails
Schedule Shutdown – Daily recurring schedules donot replace the existing schedule
If you have ideas for making Right Click Tools even better, we would love to hear them. Please share your new ideas with the community or vote for your favorites on our Feature Request page.
If you missed last months' launch, check out an overview of what's new in Right Click Tools 4.0.
Check out a sneak peek of the new Hardware Audit Dashboard: