Monthly What's New
What's new in Right Click Tools: September Monthly Round Up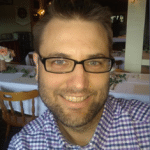 Gary Blok
Published on:
October 13, 2020
Receive notification right in your inbox whenever new content like this is released & sign up for our email list!
We'll send you the latest updates, how-to's, and solutions to empower you at every endpoint.
By signing up you agree to our Privacy Policy.
Here's a quick summary of the new features added and bugs fixed in Right Click Tools for September. Each month we will provide a full recap of what's new and each quarter we will publish a series of deep dives of all the big new features you've been asking for. Enterprise Customers can install the latest version by logging into your Portal Account.
‍
4.4.2009 Full Release Notes
*it is recommended to upgrade Recast Management Server before going to this version of Right Click Tools*
‍
Bugs Fixed:
RSC – DbNull error when returning user based deployments with no icon
Runner – Crash when launching a builder action from the dashboards
Content Distribution Monitor – Object reference not set…GetAllDistributedContent action
Quick Query – Not all collections are showing in the collection filtering area
TS Content Info – Add To DP throws an error on secondary sites
Fix Recast Agent and Desktop install issues when the TLS versions are restricted
TS Content Info – Null Reference Exception thrown when loading DP Groups
RMS – No error message is shown when a Recast action doesn't exist
‍
‍New Features Added
Redesigned RMS web UI
Web dashboard for AD Cleanup
Web dashboard for BitLocker Compliance
Web dashboard for LAPS Compliance
Support for sharing dashboard results
View results in web dashboard from in console dashboards
Improved OU and collection picker controls for in console dashboards
Error UI for in console dashboards
‍
If you have ideas for making Right Click Tools even better, we would love to hear them. Please share your new ideas with the community or vote for your favorites on our Feature Request page.
‍