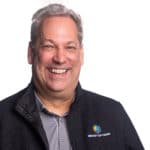 Garth Jones
September 8, 2016
Dashboards for ConfigMgr
I hear this all the time: I need a dashboard, but you can only create reports for ConfigMgr, so I need third-party software. Not true, I say! Yes, you can create dashboards for ConfigMgr.
To quote Wikipedia:
In management information systems, a dashboard is "an easy to read, often single page, real-time user interface, showing a graphical presentation of the current status (snapshot) and historical trends of an organization's or computer appliance's key performance indicators to enable instantaneous and informed decisions to be made at a glance." Dashboards often provide at-a-glance views of KPIs (key performance indicators) relevant to a particular objective or business process (e.g. sales, marketing, human resources, or production). In real-world terms, "dashboard" is another name for "progress report" or "report."
I love that last sentence! It clearly states that a dashboard is simply a type of report. Since we know that you can create reports for ConfigMgr, how is creating a dashboard any different? It isn't. It's all about how you display the information.
When I explain that a dashboard is another type of report, I'm usually told that the tools for SQL Server Reporting Services (SSRS) don't allow you to create dashboards. In reality, they do! SQL Server Data Tools (SSDT-BI), SQL Server Business Intelligence Development Studio (BIDS) and Report Builder (RB) WILL help you to create any type of report from a dashboard to a list report.
For several years, I've created dashboard reports for ConfigMgr. Below is an example of a ConfigMgr dashboard. This dashboard displays a graphical presentation of the current status of System Center Endpoint Protection (SCEP) on a single page. Under the Anti-Virus Signature Version pie chart, a key performance indicator (KPI) is noted by highlighting AV signature versions that are older than 14 days.
Additionally, you can click on links in this dashboard to get further information.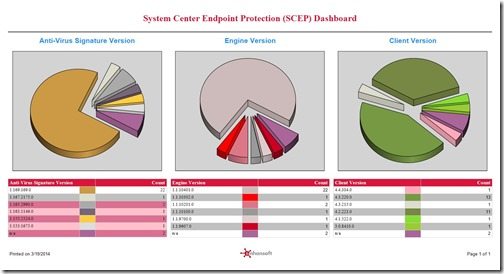 Most of Enhanced Web Reporting's high-level, summary reports are dashboards. For example, the Count of Office SKUs and Overall Missing Software Update Status by Classification dashboard reports give you current status details about Microsoft Office installs and patch status respectively. With these dashboards you see graphical presentations of the overall summary of your environment. Then, you can click on links in order to drill through for additional details. If you have any questions about how to create dashboards for ConfigMgr, please leave a note in the comment section below.
See how Right Click Tools are changing the way systems are managed.
Immediately boost productivity with our limited, free to use, Community Edition.
Get started with Right Click Tools today: