Systems Management
Know Your Devices to Manage, Update, and Secure Them Effectively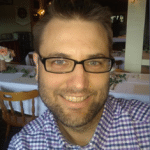 Gary Blok
Published on:
May 7, 2020
Receive notification right in your inbox whenever new content like this is released & sign up for our email list!
We'll send you the latest updates, how-to's, and solutions to empower you at every endpoint.
By signing up you agree to our Privacy Policy.
Knowing what Hardware is in your environment is crucial for the Hardware Refresh processes. With our Hardware & Firmware Dashboard, built into Microsoft Endpoint Configuration Manager, you can streamline those processes. You can also make Windows 10 feature updates easier by getting the big picture on hardware and firmware pre-requisites. Finally, view the firmware status and versioning to assist with necessary firmware updates, which are often pre-requisites to Virtualization-based Security components.
‍
‍
Other Dashboard Series Blog Posts
Save your seat in our upcoming Dashboard Webinars!