Right Click Tools
The Aftermath: Ensure Post-Deployment Health of ReLAPS in Your Environment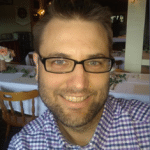 Gary Blok
Published on:
May 7, 2020
Receive notification right in your inbox whenever new content like this is released & sign up for our email list!
We'll send you the latest updates, how-to's, and solutions to empower you at every endpoint.
By signing up you agree to our Privacy Policy.
Maintaining your environment's health is just as important as configuring it correctly. Our ReLAPS Dashboard is built right into Microsoft Endpoint Configuration Manager (MECM) to help you maintain the health of LAPS in your environment. Do this by seeing which devices may have LAPS health issues through the Client Install status, as well as whether or not the password is updating and storing correctly. Then, use the ReLAPS Dashboard in tandem with Remote Software Center to install the missing client.
‍
Other Dashboard Series Blog Posts
Additional LAPS Information