ConfigMgr Console
Webinar: Deploy Single-Purpose Kiosk Devices with ConfigMgr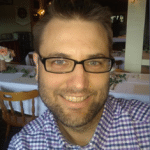 Gary Blok
Published on:
January 10, 2021
Receive notification right in your inbox whenever new content like this is released & sign up for our email list!
We'll send you the latest updates, how-to's, and solutions to empower you at every endpoint.
By signing up you agree to our Privacy Policy.
Watch the Webinar
Do you have a need to lock down devices to support kiosk-style requirements, such as computer labs or digital signage? Watch the webinar to see a walkthrough of how to set up these single-purpose devices with ConfigMgr, using Right Click Tools' Kiosk Manager. We'll go through features including shell replacement, automatic login, restart on idle and more.

Get a rundown of the most common use cases our customers rely on Kiosk Manager for, spread across many industries from Education to Healthcare to Manufacturing.