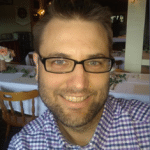 Gary Blok
January 10, 2021
Webinar: Deploy Single-Purpose Kiosk Devices with ConfigMgr
Watch the Webinar
Do you have a need to lock down devices to support kiosk-style requirements, such as computer labs or digital signage? Watch the webinar to see a walkthrough of how to set up these single-purpose devices with ConfigMgr, using Right Click Tools' Kiosk Manager. We'll go through features including shell replacement, automatic login, restart on idle and more.

Get a rundown of the most common use cases our customers rely on Kiosk Manager for, spread across many industries from Education to Healthcare to Manufacturing.
See how Right Click Tools are changing the way systems are managed.
Immediately boost productivity with our limited, free to use, Community Edition.
Get started with Right Click Tools today: