Monthly What's New
Recast's Endpoint Management Recap – July 2020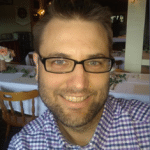 Gary Blok
Published on:
July 30, 2020
Receive notification right in your inbox whenever new content like this is released & sign up for our email list!
We'll send you the latest updates, how-to's, and solutions to empower you at every endpoint.
By signing up you agree to our Privacy Policy.
‍

‍Welcome to the Recast Endpoint Management Recap, July 2020 by Gary Blok
Thanks for checking out the July edition of our recap. As always, the layout to the post:
Events / Conference News
Microsoft Product Announcements
Hardware Vendor Updates (Tools / Security / Features)
Community Tools / News
Recast Updates
That's the idea, a high level overview of things going on that you'll want to be aware of and you can dig into them further on your own. If you're new to this monthly post, you'll want to look back at previous months, so much great content.
Events & Conferences
Upcoming Events:
Training Resources:
User Groups:
This is a repeat of last month, I'll leave them up for this month to help you make sure you've followed these groups. This month I had the opportunity to join an event hosted by Greg Ramsey of the NWSCUG group, in collaboration with AZSMUG and TCSMUG. As we continue to social distance and avoid large gatherings, it only makes sense to pool these events to provide a wide variety of topics,
‍
Microsoft Products & Announcements
Microsoft has posted a page with a lot of great resources during this time, to help IT professionals, Educators, Families, and Remote Business, along with how Microsoft is helping in the battle on Covid-19 on their Responding to COVID-19 together page.
‍Products:
Microsoft Edge Browser (Based on Chromium Engine): [Landing Page]
Microsoft Defender Advanced Threat Protection – [Landing Page] [Resource Hub]
Microsoft 365 [Landing Page] [Roadmap] [Tech Community]
‍ConfigMgr [What's New Page] [Tech Community]
ConfigMgr Tech Preview [What's New Page]
TP 2007 (2020.07.14)
Improvements to client data sources dashboard
Fixed-width font now used in some console areas (THIS IS HUGE FOR THOSE WHO LEVERAGE POWERSHELL A LOT)
Manage task sequence policy size
TP 2006 (2020.06.29)
So much CMG stuff
Improvements to managing device restarts – So this actually caused a bit of commotion on Twitter, both sides fighting adamantly for or against this feature. I'm in the camp that this feature was a bad idea. For those interested, here is the tweet, there are several comments and forks to the thread. Happy reading.
Intune [What's New Page] [Tech Community]
Manage endpoint security in Microsoft Intune [New MS Doc]
Windows 10 [Landing Page] [Tech Community]
Security Alerts
GitHub
‍
Hardware Vendor Updates
I'm only listing changes. If you want a more complete list of their tools, check out previous month's posts.
HP
Dell
The BIOS team just published a whitepaper on Direct WMI management with Dell devices. [PDF]
TIP: Dell Outlet
Lenovo
MS Mechanics videos
Book 3 teardown video This is worth a watch if you're into hardware, what they pack into the Surface Book is amazing.
Community Tools \ Blogs
One more note, I do my best to provide Twitter accounts with the blog posts, both to provide credit where credit is due, and so you can then follow them yourselves to stay in the loop as things are coming out and ideas are being discussed on twitter.
‍
Podcasts / Blog Series / Video Blogs‍
Blog Posts
Cloud Tech
General ConfigMgr
Other SysAdmin Goodies
Tool Updates
Recast Software Updates‍
Thanks for checking out the post, and look forward to more monthly updates of what's going on. If you think we missed something, or want any other news added, find us on Twitter: @RecastSoftware