Monthly What's New
Recast's Endpoint Management Recap – March 2022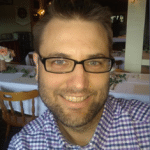 Gary Blok
Published on:
March 31, 2022
Receive notification right in your inbox whenever new content like this is released & sign up for our email list!
We'll send you the latest updates, how-to's, and solutions to empower you at every endpoint.
By signing up you agree to our Privacy Policy.


Welcome to the Recast Endpoint Management Recap, March 2022 – by Gary Blok.
Let me start off this month's Recap by promoting my favorite event of the year, the Midwest Management Summit (MMS). MMS is all about the Microsoft Endpoint Manager (MEM) Configuration Manager and Intune communities, and in my opinion, it is the best Systems Management conference for building your career. You can read more of what I have to say about MMS just below. I'll also be updating you about the usual list of items, so use the quick links to get to what you need first.
Please remember, if you want me to include a community event or blog post, please reach out to me on Twitter.

It seems like I was just at MMS Miami Beach reconnecting with many of you, and now I'm preparing for my MMS sessions in May at the Mall of America (MOA). How time flies! I remember my first time as an attendee back in 2015. Talk about being overwhelmed by ideas, speakers, and meeting the ConfigMgr Product Team. This conference pushed me to start blogging, then presenting, and also embracing the community through social media, and user groups. I really appreciate how hard the MMS team works to make it a great experience. From events, food, and overall atmosphere, they truly make it conducive to building connections, learning new things, and walking away with excitement to put new knowledge into practice.
One way MMS creates this atmosphere is their speaker to attendee ratio. During any given event, you will have great access to speakers, MVPs, and even several Microsoft employees who work on the product teams. This year will be no different, and in actuality, you'll have more access to speakers. I was talking with Brian Mason who helps coordinate the event, and he let me know that, "With travel restrictions still in place with so many companies, we're looking to be about 1/2 our normal size which essentially doubles attendee access to great speakers." If you're going, you'll definitely get an opportunity to ask your questions, and meet industry leaders.
I've always been thankful for how MMS embraces work life balance. They encourage bringing your family, making it into a vacation, especially during the destination events. The evenings are full of activities that your significant other is welcome to join in. I could go on, but I can't fully do it justice. If you're in the endpoint management field, you need to attend this conference.
The Recast team will also be out in full force at MMS MOA. We will have lots of exciting giveaways, and goodies to hand out, including stickers! You won't want to miss our session, and make sure you check out my speaker sessions as well as Garth Jones' and Bryan Dam's sessions.
If you'd like more tips about how to prepare for MMS or information about why you should attend, please see these blog posts:
– Learn One New Thing at the Midwest Management Summit (MMS)
– My First Midwest Management Summit
– Go to the Midwest Management Summit!
Do you have questions about MMS? Please reach out to me @gwblok.


Please note, after the product name, there are several standard links to product specific landing pages, YouTube channels, or related content. As I find more items that are handy to be associated with a product, I'll append them on. I'll often reference past Endpoint Recaps just for those different links.
‍Products:
Microsoft Edge Browser (Based on Chromium Engine): [Landing Page][What's New Page][RoadMap Portal]
Microsoft Defender Advanced Threat Protection – [Landing Page] [Resource Hub]
Microsoft 365 [Landing Page] [Roadmap] [Tech Community] [Youtube Channel][ODT Release]
‍ConfigMgr [What's New Page] [Tech Community] [Virtual Hub][MS Q\A][Reddit][Feedback]
ConfigMgr Tech Preview [What's New Page]
2203 – Dark theme for the console and escrow BitLocker recovery password to the site during a task sequence.

I just want to point out that this is huge. The ability to escrow the BitLocker during OSD, many security teams require this before handing out a device, so ensuring that it happens during OSD, will be a big time saver.
Enabling dark-mode in Configuration Manager 2203 – Niall Brady (@ncbrady)
Intune [What's New Page] [Tech Community] [Feedback] [Overview][YouTube Channel]
Windows [Landing Page] [Tech Community][Release Information][PowerToys][YouTube Channel]
Windows Server

Windows Client

I wanted to plug the Insider program. If you monitor the Insider Releases, you'll see a huge amount of work being done, for instance this release notice showing all of fixes that are important for enterprises.

Windows 365 – [W365Community]
Security Alerts and Info [Microsoft Security Portal – Security Update Guide]

I'm only listing changes. If you want a more complete list of their tools, check out the previous month's posts. For a full list of tools, blog posts and information about the vendors, check out the ConfigMgr Manufacturers' page.

** Much of this information is provided directly from the vendor, so when you see "we" think of it as, "Vendor Name," and not Recast Software.
HP is about to release an update to the Client Management Script Library, so you'll want to look for that, along with some blog posts that I'm working on here at Recast. This new update will be a game changer for how we manage driver packs as it overcomes one of the current issues with all driver packs and how they quickly become stale. That's enough about it for now. Make sure you monitor the HPCMSL page for its upcoming release.
Unfortunately, I haven't heard anything new to share from Dell in months. I checked out their Unified Workspace Community, but personally, I didn't find much value apart from some decent webinar recordings of earlier sessions, specifically one about BIOS from March 17. I also reached out to Dell because there appears to be fake accounts and spam posts associated with this site. They acknowledged the issue and said they would work on it. I've checked back a few times and can say they have been cleaning it up. I'm hopeful that this space will turn into a good bridge for our community to be engaged with Dell.
I noticed on their website that Dell Command | Integration Suite for Microsoft System Center 6.0.1 was released, so if you're using that, first off, please let me know on Twitter how that's working out for you, and update it if you haven't yet.
Dell Command | Update was also updated this month, check out the new version.
You can now find Lenovo utilities like System Update, Update Retriever, Thin Installer and Dock Manager in the Winget repository. Phil Jorgensen has an article on how to leverage these in Configuration Items and Baselines: Winget and Configuration Items/Baselines (lenovocdrt.com).
Surface Hub 2 Smart Camera is more than a professional grade camera. It is the first AI-powered camera from Microsoft. Surface Hub 2 Camera reframes, adjusts lighting and enables incredibly wide angles of view, all without any warping, distortions or depth-of-field issues that might otherwise limit what is visible. – Full Post

One more note, I do my best to provide Twitter accounts with the blog posts. I do this to provide credit where credit is due, and so you can then follow them yourselves to stay in the loop as things are coming out and ideas are being discussed on Twitter.
Podcasts / Blog Series / Video Blogs‍
Blog Posts
Cloud Tech
ConfigMgr
Other SysAdmin Info
Tool Updates

‍Thank you for checking out Recast's Endpoint Management Recap – March 2022. Stay tuned for more helpful content coming your way next month.