Systems Management
Hardware Inventory Tips – Manufacturer Specific
In our recently release of Right Click Tools 4.1, we added the Hardware Audit Dashboard, as we continue to add functionality, to make the best use of this feature, you'll have to make sure you're collecting additional information via hardware Inventory, mainly Product in Baseboard. If you're running a current release of ConfigMgr, it has already added some items that you used to have to manually do, like UEFI & Secureboot Status (Located in Firmware Class). While most of these are optional and not required to manage your devices, here is some additional information about surfacing vendor specific data into your ConfigMgr environment.
Dell
With Dell, you'll want to install the Dell Command Monitor Software. This surfaces a lot of the Dell Specific information not normally available in WMI. Dell is working to make this information available native in WMI without the need for Dell Command Monitor, and as new models and new BIOS are released, this will become more normal, but if you find yourself supporting older dell models and into the foreseeable future, you'll want Dell Command Monitor.
HP
If you haven't noticed, HP model names can be inconsistent, but they are pretty good with using a Product Code for their devices. By default, ConfigMgr does not collect the product information, but it's a simple check box. You can also grab more BIOS info as well, no additional software install is needed, but you do need to add some options to be pulled into via Hardware Inventory
Lenovo
‍
General Tip, be selective. If you plan to add hardware inventory items for Dell or HP or other, and they only apply to those manufacturers, then create new Client Setting Profile which you deploy to that vendor's machine. Requires you've created Collections for each of your Hardware Vendors. Look for upcoming post on automatically generating Model & Manufacturer collections using PowerShell.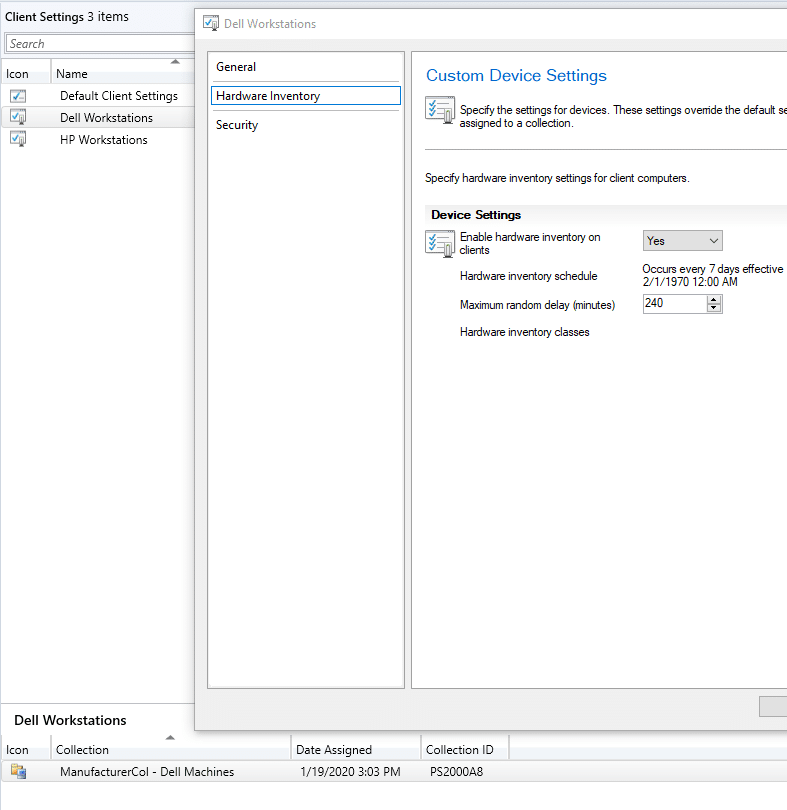 ‍