Manage What You Have and Cleanup What You Don't Using Active Directory Dashboard
Do you know how many devices are being managed in Active Directory? Our Active Directory dashboard scans Microsoft Endpoint Configuration Manager (ConfigMgr / MECM) and Active Directory (AD) to help you identify and remove, disable, and isolate stale devices that no longer exist. It helps to ensure that all your existing AD devices are being properly managed by Configuration Manager. Make sure you manage what you have and cleanup what you don't.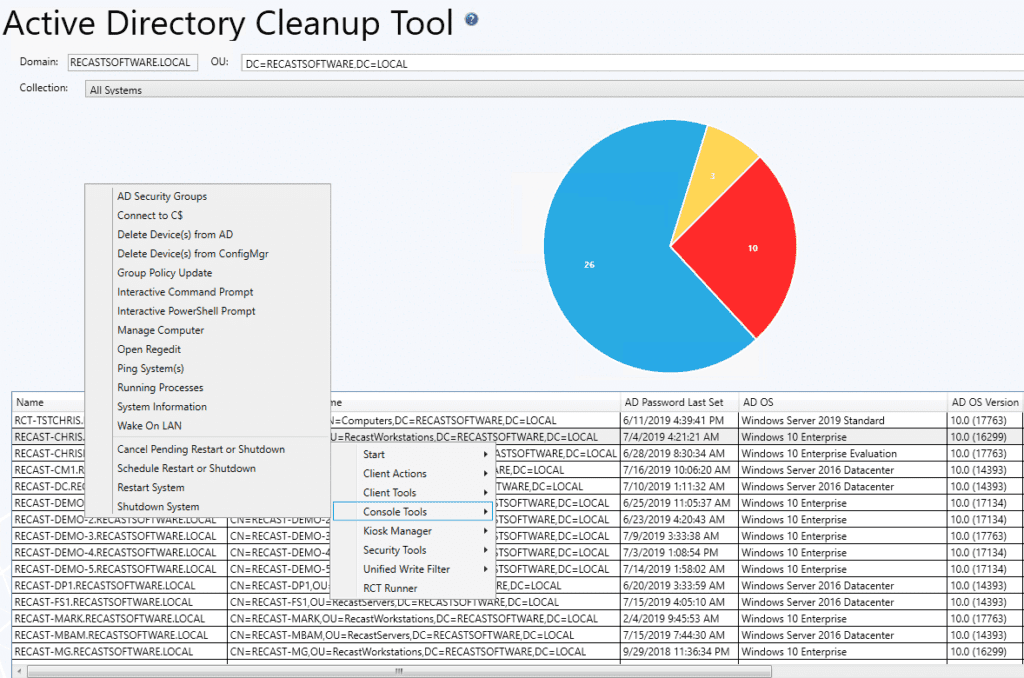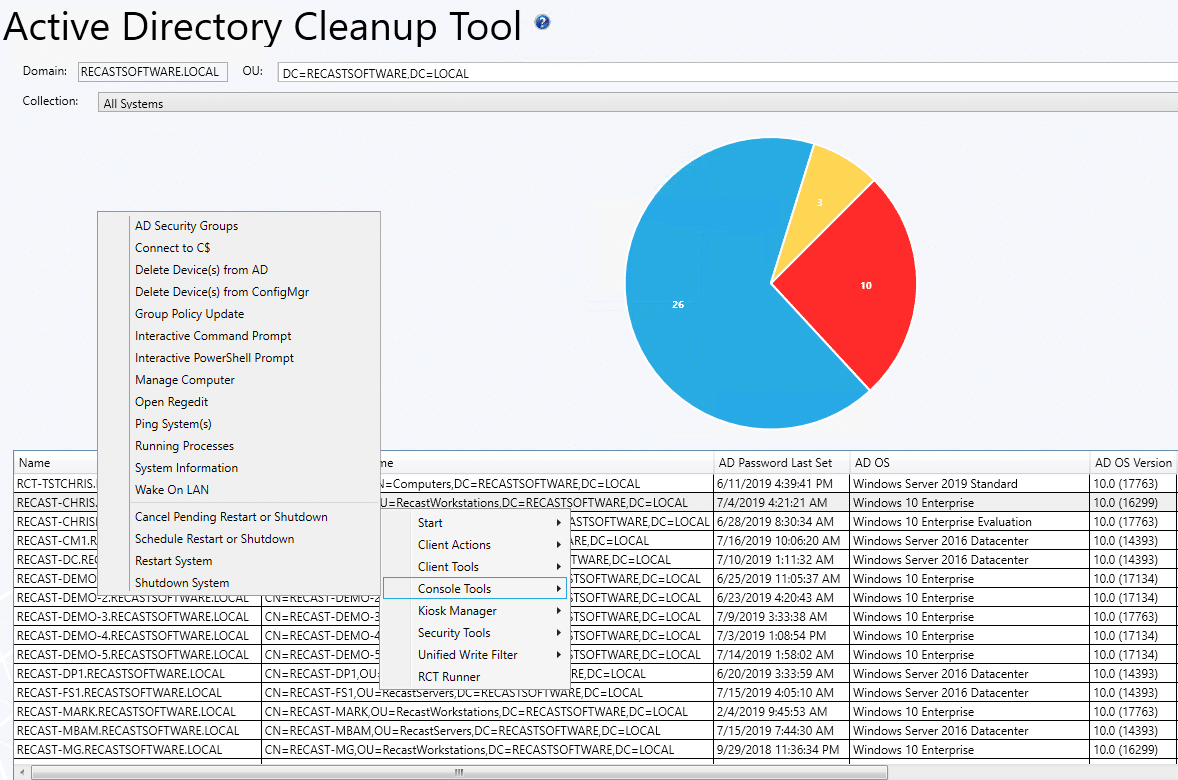 Cleanup Active Directory
Here's a short video where you can see the Active Directory cleanup tool in action. The dashboard shows where you have devices, if you have devices orphaned in Active Directory or orphaned in ConfigMgr. Ideally, you want devices properly managed in both systems. You can take actions on any of the devices found in the report that you need to, including deleting devices from AD or ConfigMgr. Additionally, you can filter the data by domain, OU, and collection, and export the results to a CSV.
See how Right Click Tools are changing the way systems are managed.
Immediately boost productivity with our limited, free to use, Community Edition.
Get started with Right Click Tools today: