Endpoint Insights
ConfigMgr SSRS Browser and Script Issues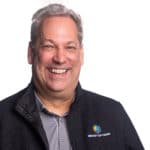 Garth Jones
Published on:
August 21, 2014
Receive notification right in your inbox whenever new content like this is released & sign up for our email list!
We'll send you the latest updates, how-to's, and solutions to empower you at every endpoint.
By signing up you agree to our Privacy Policy.
Recently I was working at a client's site and I ran across this error message: This page might not function correctly because either your browser does not support scripts or active scripting is disabled.

The solution to this problem is simple. All you need to do is to add the CM 2012 / CM 2007 SSRS reporting site into the Trusted sites within IE. As a general rule, I add both the NetBIOS name and the Fully Qualified Domain Name (FQDN) into the Trusted sites.