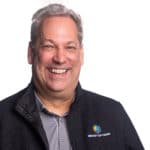 Garth Jones
August 21, 2014
ConfigMgr SSRS Browser and Script Issues
Recently I was working at a client's site and I ran across this error message: This page might not function correctly because either your browser does not support scripts or active scripting is disabled.
The solution to this problem is simple. All you need to do is to add the CM 2012 / CM 2007 SSRS reporting site into the Trusted sites within IE. As a general rule, I add both the NetBIOS name and the Fully Qualified Domain Name (FQDN) into the Trusted sites.
See how Right Click Tools are changing the way systems are managed.
Immediately boost productivity with our limited, free to use, Community Edition.
Get started with Right Click Tools today:
Share this: