Endpoint Insights
Create a Visio Diagram of an Environment
I'm regularly asked to create either a local or physical diagram of a client's System Center Configuration Manager (ConfigMgr) environment. Since these diagrams are very useful, I'm going to tell you what my secret is… SMSMap! What is SMSMap? It is a tool created by Jeff Tondt that connects with your SMS / CM site server and creates a logical map of your environment. You can download this tool from Jeff's site: http://www.tondtware.com/downloads.html. In this blog post, I'm going to show you how to create a Visio diagram of your ConfigMgr environment.
This is how it works, first launch SMSMap.

Fill in the Site Server, User and Password information and then click on the Points and Components tab.

Select all of the Points and Components. Next, click on the Options tab.

Ensure that the Visio Visible, Client Count and Vision Stay Open options are selected, and then click on the Connection tab.

Click on the Draw button.

When SMSMap is done, click on the OK button.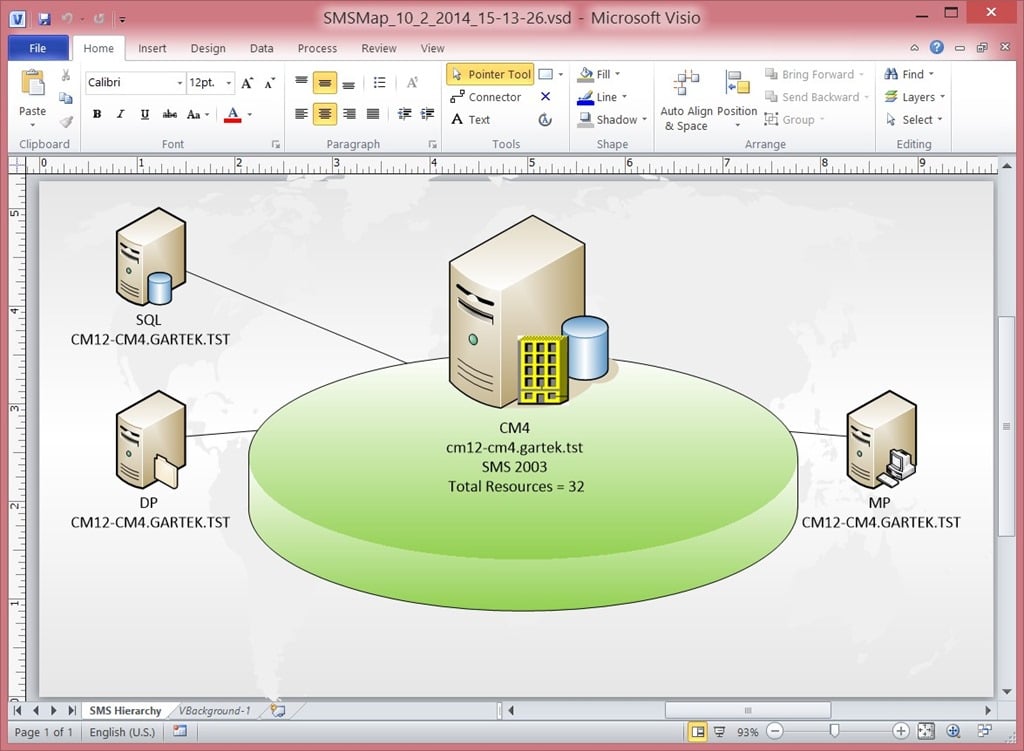 You should have a Visio diagram that looks similar to the one above.
It is really that simple. I recommend that if you ever have the opportunity to meet Jeff Tondt that you say thank you and maybe buy him a drink! If you have any questions about how to create a Visio diagram of your ConfigMgr environment, please feel free to contact me. You can leave a note in the comment section below, contact me on Twitter @GarthMJ or send an email to info@recastsoftware.com.