Endpoint Insights
How to Change a Log File Size
By Garth Jones
In my last two blog posts on the subject, I showed you how to increase the log file size within the registry (How to Increase the Size of SCCM 2012 Site Server Log Files) and where to find Configuration Manager Service Manager in the ConfigMgr 2012 console (Configuration Manager Service Manager and Configuration Manager 2012).
In this blog post I will show you how to use Configuration Manager Service Manager to change the log file size.
Start by opening the ConfigMgr 2012 console.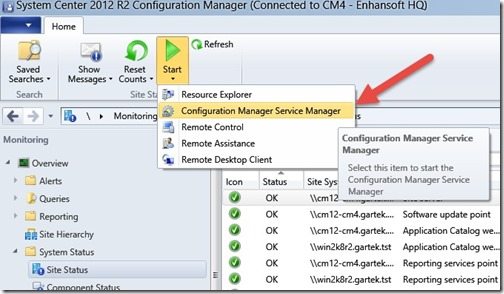 Next, open the Monitoring Node | Overview| System Status | Site Status. Next click Start and then click on Configuration Manager Service Manager.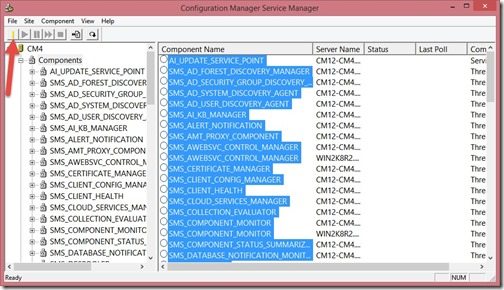 Expand your site server and then Components. In the results pane, hit "ctrl-a" in order to select all components. Next click the

button. This will query all of the components for their status.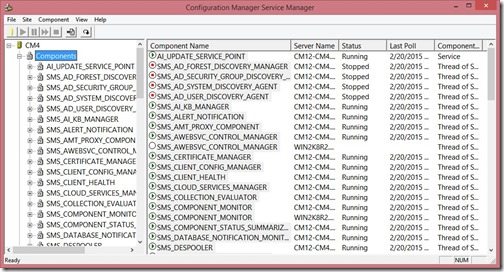 In this example, I will change the log file size for SMS_Cloud_Services_Manager.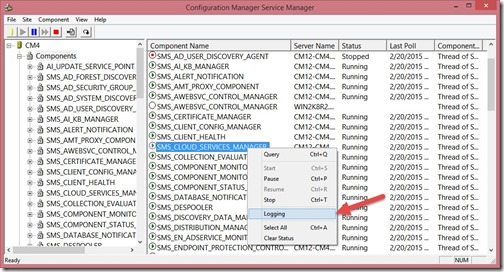 Right-click SMS_Cloud_Services_Manager and click on Logging.
Tip: You can use this menu in Configuration Manager Service Manager to also start/stop/restart each component.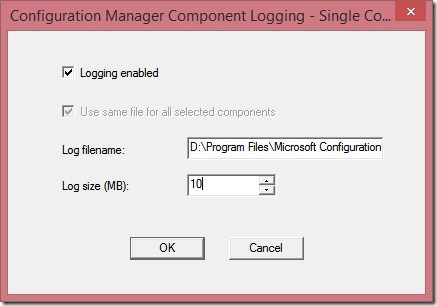 Change the log file size to 10MB and click OK.
Tip: Why 10MB? In ConfigMgr 2012 the default log file size for all site server logs is 2.5MB. This is too small for an average-sized ConfigMgr 2012 site. I always say you need to have 5 days' worth (allowing for long weekends) of log files in order to troubleshoot. If 10MB isn't big enough for your environment, keep increasing the log file size until you get 5 days' worth of log files.
Repeat this step for each log file that you want to increase.
I hope that you found this blog post useful.