Endpoint Insights
Reporting on Computer Monitors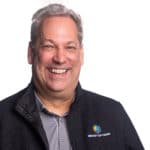 Garth Jones
Published on:
September 29, 2016
Receive notification right in your inbox whenever new content like this is released & sign up for our email list!
We'll send you the latest updates, how-to's, and solutions to empower you at every endpoint.
By signing up you agree to our Privacy Policy.
Have you ever tried to determine how many monitors are within your company? Or, how many computers have two or more monitors? Where is that monitor? I need to return it to the leasing company. Reporting questions like these are difficult to determine with System Center Configuration Manager alone. However, if you use Enhansoft's Monitor Information Reporting (MIR), answering these questions are easy.
Monitor Information Reporting's unique ability allows it to provide current, accurate results for all of your computer monitors. MIR leverages your existing System Center Configuration Manager reporting infrastructure to provide accurate reports.
We would love to hear what your computer monitor challenges are and if you need more answers from System Center Configuration Manager. Stop by booth #2468 and talk to our very own Chief Architect Garth Jones, the primary author of System Center Configuration Manager Reporting Unleashed.