Endpoint Insights
How to Enable the ConfigMgr Rebuild Indexes Site Maintenance Task
I've noticed that not many people have enabled the Rebuild Indexes site maintenance task. ConfigMgr administrators are either unaware that this site maintenance task isn't enabled by default or do not understand the importance of this task.
The reason it is an important task to run on your ConfigMgr site server is that it allows you to get the most out of SQL Server when it is being queried by the ConfigMgr console, reports, collections, etc. For more details about SQL, indexing see my blog post entitled, "Why is SQL Server Indexing Important?" By the way, I think this task should be enabled by default, but that's another story.
To enable this task, open the ConfigMgr Console and select the Administration bar. Next, expand the Site Configuration node and then select Sites. In the ribbon bar, click on Site Maintenance.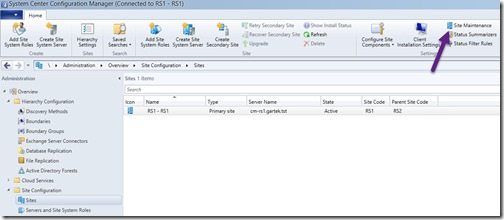 Select the Rebuild Indexes item and click the Edit… button.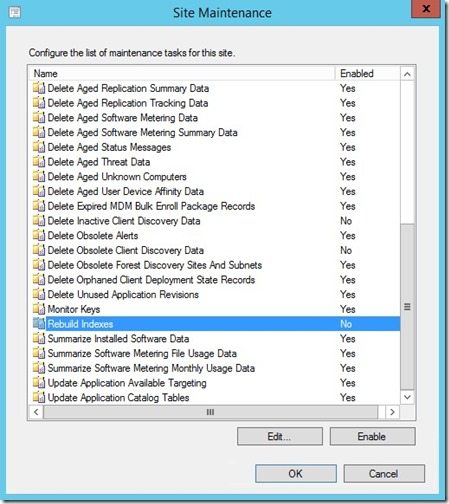 Select the Enable this task check box, select the appropriate days of the week (I like daily) and finally select a start and stop time. Due to all of the other enabled tasks, I always select a random time between midnight and 5 a.m., but never on the quarter-hour. This helps ensure that it is the only maintenance task running at that time. Click OK to finish enabling this maintenance task.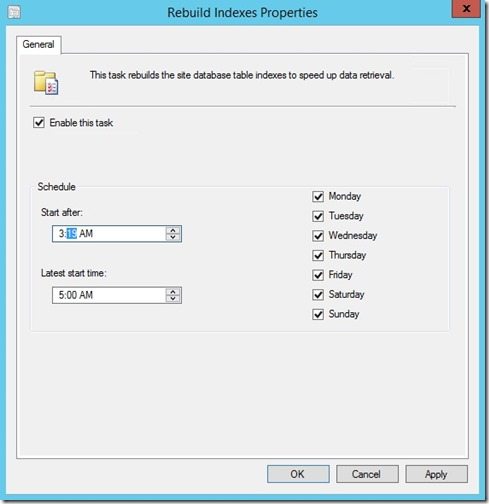 If you have any questions, please contact me at @GarthMJ.