Right Click Tools
The Two Sides of BitLocker – Compliance and Key Storage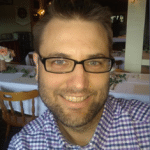 Gary Blok
Published on:
May 7, 2020
Receive notification right in your inbox whenever new content like this is released & sign up for our email list!
We'll send you the latest updates, how-to's, and solutions to empower you at every endpoint.
By signing up you agree to our Privacy Policy.
Compliance and Key Storage. Both are vitally important to remain secure in your environment. Our BitLocker Dashboard, built into Microsoft Endpoint Configuration Manager, displays the compliance of devices' targeted BitLocker Policies from Microsoft BitLocker Administration and Monitoring (MBAM) or ConfigMgr BitLocker Management (CM BLM). You can also ensure keys are stored correctly in Active Directory, MBAM, or CM BLM. Pair our BitLocker Compliance Dashboard with the BitLocker Status tool to easily remediate non-compliant devices.
Other Dashboard Series Blog Posts
Save your seat in our upcoming Dashboard Webinars!